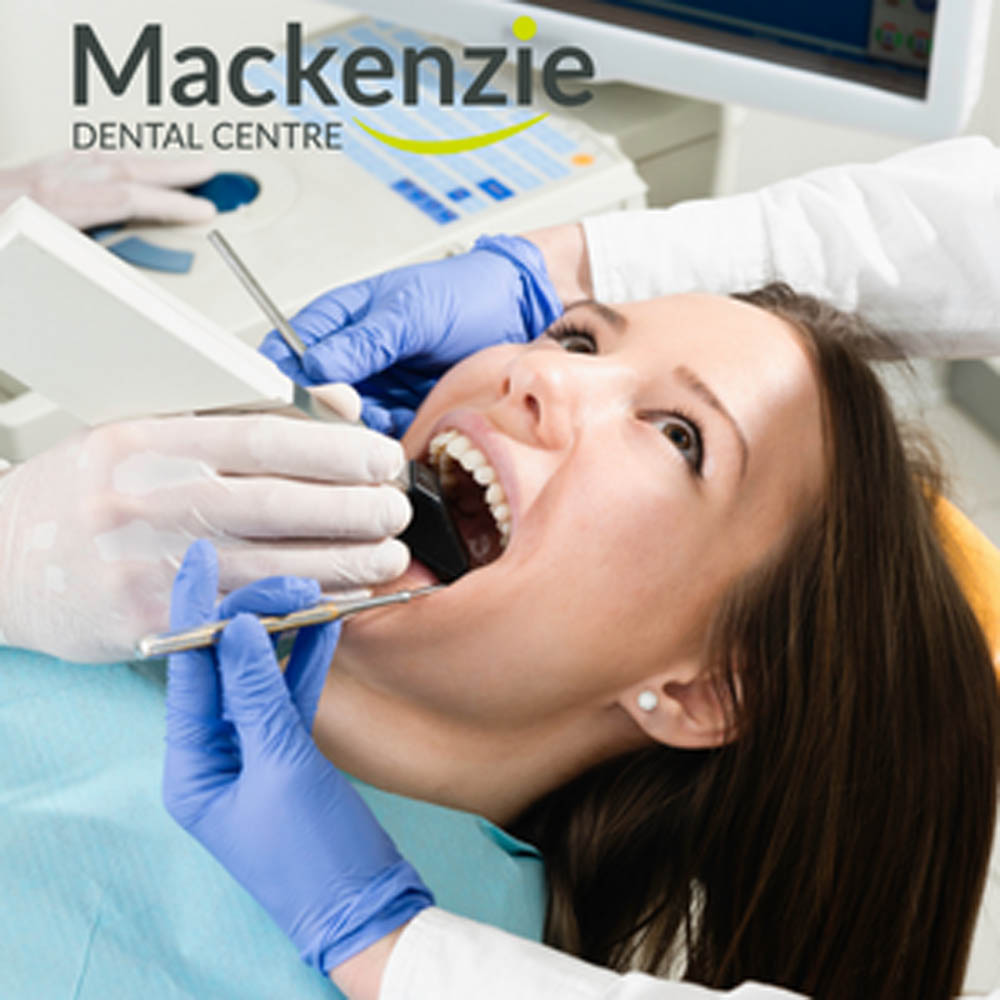 If you are looking to improve your smile, then what you are looking for are veneers. Having veneers professionally affixed to your teeth is a great way to get increased protection, confidence, and self-esteem. Composite veneers can change the appearance of your tooth dramatically. At Mackenzie Dental Centre here in Vaughan, our veneers dentists offer a variety of veneer procedures that can help you improve the aesthetics of your teeth.
What Are Veneers
If you have ever considered getting your teeth whitened or your smile brightened up with veneers, you may have heard or read about "composite veneers." But, what are these veneers really, and are they the right choice for you? Composite veneers are a great way to enhance the appearance of your smile, and they don't have a long recovery time compared to other types of cosmetic dentistry. The best thing about veneers is that you can have any colour, shape or size of smile you desire without waiting too long.
Dental veneers are tooth-coloured shells that a dentist puts over a tooth to improve its appearance. They are often placed over teeth to hide cracks, chips, gaps, stains, or discolouration. They are an effective way to transform the look of your smile without extensive treatment. You can think of them as nature's Band-Aid for your teeth.
Composite veneers have been around for almost 50 years now and have become one of the most popular cosmetic dental procedures in the past decade. Talk to one of our veneer dentists today to learn more.
The Dental Veneer Procedure Process
The process involves removing a small amount of the enamel from the tooth and then placing a crown over the hole. Your dentist will then take an impression of your teeth using a moulding material to create a negative replica of your teeth. The composite veneers are made from a single piece of porcelain or composite material by high-tech computerized machinery formed explicitly for your mouth. Your teeth are then prepared for the veneers to be applied by smoothing the surface and removing any decay.
What Are Dental Implants
Alternatively, if only one of your teeth needs a little bit of help, you might want to consider dental implants. Dental implants are a great option when you need to replace a single tooth. As the most advanced method for tooth replacement, dental implants are the go-to option for many patients. One of the biggest benefits of dental implants is their longevity.
How Long Do Dental Implants Last
Implants are scrutinized under the hard, everyday use that typical dental restorations are not. As a result, they've become one of the most durable types of dental restoration available. When considering how long dental implants last, it's important to review the typical use and abuse they're subjected to.
The typical lifespan of a dental implant is around 25 years, but this may vary depending on the patient. The longevity of implants depends on factors such as oral hygiene, diet, and your overall health. Implant success is also at risk if you smoke or drink alcohol heavily.
Talk To A Dentist In Vaughan Today
You may be considering getting dental implants or dental veneers, but you just aren't sure if you should. At Mackenzie Dental Centre, located in Woodbridge, we know how important it is to feel confident with your smile. That's why we provide a free and professional smile consultation and examination so you can see your options and learn more about what we can do for you. General & cosmetic dentistry is our speciality. Our dental experts will talk to you about your dental options and discuss any concerns you may have.
At Mackenzie Dental Centre, we understand that every patient is unique, and that is why we want to help you find the treatment that best fits your needs. Contact us if you would like to learn more about what we can do for you.