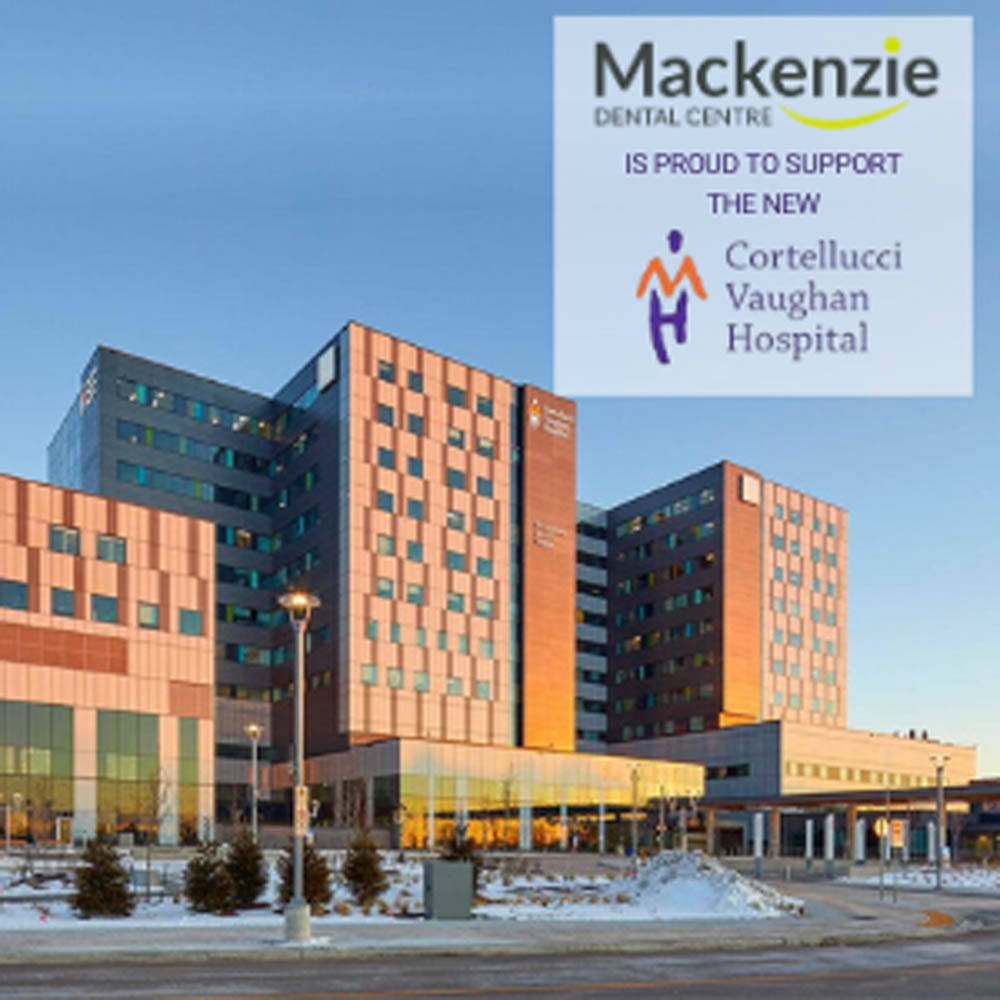 At the Mackenzie Dental Centre, the professional dentists in Vaughan have taken the extra steps to support their patients and help the Vaughan community. Dr. Lloyd Pedvis has over 25 years of experience in the dental industry. He has always believed that his dental practice in Woodbridge isn't just about serving patients - it's important to give back to the community.
COVID-19 Safety Procedures Implemented
One year into the COVID-19 pandemic, a visit to a dentist in Woodbridge is going to look a lot different. At the Mackenzie Dental Centre, Dr. Lloyd Pedbis has implemented new precautions and strict safeguards to keep everyone in the clinic safe.
In our operatories, we have installed new glass panels to protect our patients from the transmission of any COVID-19 particles. The dental clinic in Vaughan has also installed a filtration system that includes HEPA air filtration technology as well as UV-C sanitization features. One of the latest additions to our operating processes here at Mackenzie Dental Center is the addition of a patient-side aerosol extraction evacuator. This high-capacity filtration system is designed to capture any airborne particles right at the source - the patient in the chair.
The Dentists In Woodbridge Are Open for Appointments
The dental team at the Mackenzie Dental Centre has put a lot of thought into implementing the best practices to keep you safe. From start to finish- we have prioritized the safety of our patients. All patients go through a thorough screening process during the appointment booking process. While at our clinic we adhere to a strict social distancing rule and require masks at all, when not seated in one of our fully enclosed glass operatories.
Whether you need a general check-up, a cosmetic appointment, or an emergency wisdom teeth extraction, our dental office in Vaughan is open and ready to assist you with any of your dental needs.
Supporting The Mackenzie Health Cortellucci Vaughan Hospital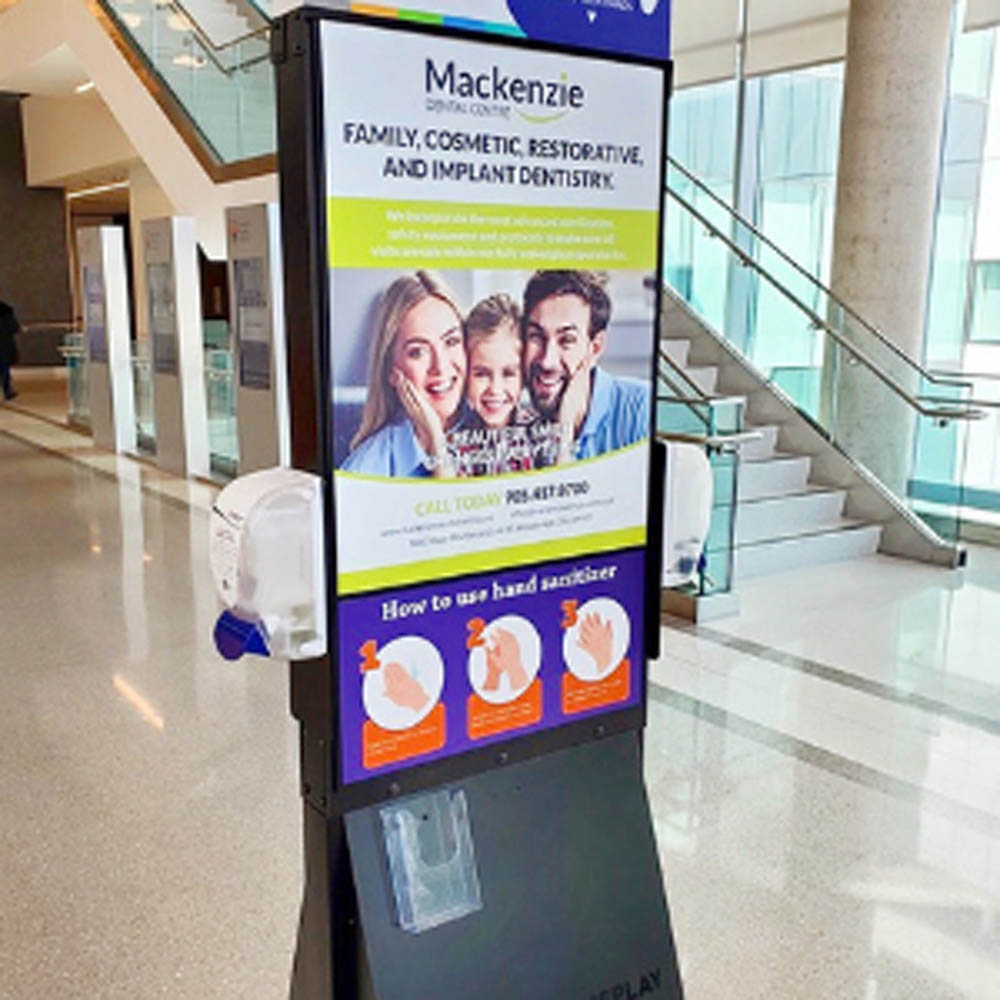 Dr. Lloyd Pedvis has been operating his dental practice in Woodbridge since 2016. As a long-standing dentist in the Vaughan community, Dr. Lloyd Pedvis has made it a point to uplift the community he serves. With the announcement of a new hospital to be developed in the City of Vaughan in 2020, Dr. Lloyd Pedvis knew Mackenzie Dental Centre needed to support the development of the first net-new hospital for Ontario in over 30 years.
Mackenzie Dental Center is proud to announce and be a supporter of the new Mackenzie Health Cortellucci Vaughan Hospital. Dr. Lloyd Pedvis has always believed that a dental practice is a valuable part of any community and has the opportunity to make a positive impact in the community.
You can find his new billboard located at the entrance of the new Cortellucci Vaughan Hospital, helping to educate the community on oral hygiene.
"As the first hospital to be built in the City of Vaughan, I wanted to contribute to the construction of a much-needed hospital in his community."

- Dr. Lloyd Pedvis
We look forward to serving and uplifting the Vaughan community for another 6 years. The Mackenzie Dental Centre has always offered a safe and enjoyable dental clinic environment for our patients, both adults and children alike.
Give Us A Call Today
Check out our website at www.mackenziedentalcentre.com for more information on our new COVID-19 procedures, to learn more about the services we offer or to book an appointment or consultation! We look forward to treating your smile!