Sedation
Many patients get fearful at the thought of going to the dentist in Vaughan - some to the point of avoiding a treatment. Even the idea of a simple teeth-cleaning procedure can conjure up phobias for some patients. Sedation dentistry is designed to allay patient fears, and allow for a stress free visit to the dentist's office. At the Mackenzie Dental Centre, Dr. Lloyd Pedvis offers Moderate Sedation to patients who might require a little more stress release during their dental treatment/procedure.
Also referred to as Conscious Sedation, Moderate Sedation makes a patient feel relaxed, yet quite conscious and awake, and without feeling any discomfort. Dr. Pedvis is professionally licensed to administer sedation medication, and the clinic team is trained to monitor patient blood pressure and heart rate. Depending on the procedure, Dr. Pedvis will decide on either Minimal Sedation or Moderate Sedation, both of which will ensure a comfortable and stress-free clinic experience.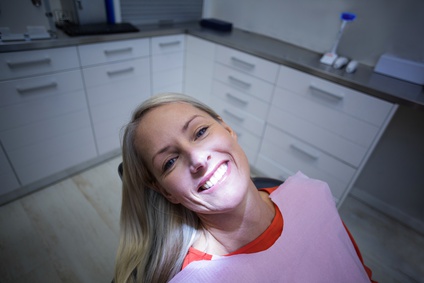 While sedation is ideal for people who have real fear, other patients can also benefit greatly:
Those who have a low threshold for pain
Those who have sensitive teeth and gums
Those who are having a lot of dental work
With so many different dental services offered by Mackenzie Dental Centre, there may also be a need for a local anesthetic. This is designed to numb the area where the dentist is actually working and relieve any potential pain. Here again, Dr. Pedvis will recommend the best course of action, relative to the patient's personal needs.
In some situations, children can be administered sedation - particularly when intense fear might compromise a specific procedure. Here, Nitrous Oxide is the ideal, being safe for children, in appropriate doses, based on age and weight. Dr. Pedvis is trained, licensed, and experienced in administering sedation, while the Mackenzie team carefully monitors the child. Overall, patient health and safety are always at the forefront of any procedure and/or treatment at the clinic.
Today, in a state-of-the-art dental clinic, Moderate Sedation can provide numerous benefits to all patients. Sedation medications are very easy to administer, and without the need for a syringe. Sedation itself is safe and effective for both adults and children. And finally, the sedative effect will allow a dentist to complete more work in less time. It means that patients will require fewer appointments, and more complex procedures can be performed in a shorter period of time.
For patients in Woodbridge, Vaughan, and Maple, the Mackenzie Dental Centre offers a full range of services for the entire family - everything from regular exams and cleanings, to cosmetic dentistry, to root canal treatment and implant surgery. Patients can rest assured of the highest standard of dentistry, whether they are coming for teeth whitening or something more complex. The Mackenzie Dental Centre is relaxing and comfortable – a clinic environment designed to satisfy every patient type.
Dr. Pedvis has been a member of the Ontario Dental Association and Canadian Dental Association for decades. He is a member of the Royal College of Dental Surgeons of Ontario, and regularly attends continuing education programs to keep abreast of the latest advances in dental practice.
Contact The Dentists In Vaughan
Mackenzie Dental Centre offers a range of dental services to the Woodbridge and Vaughan area that may require sedation. This includes everything from routine wisdom teeth removal, to dental implants and veneers.