Cosmetic Dentistry Vaughan
At the Mackenzie Dental Centre, Dr. Lloyd Pedvis offers cosmetic dentistry in Maple, Woodbridge, and Vaughan to meet the needs of each patient. The Mackenzie team is highly skilled and professional, employing state-of-the-art technology, and the most current procedures in cosmetic dentistry. Dr. Pedvis treats both adults and children, and the clinic is well equipped to treat a wide range of emergencies. Accidents and emergencies happen - even to those who take care of their teeth. For these unexpected situations, the clinic provides emergency care. Patients can rest assured that if the unforeseen happens, the Mackenzie dental team is on hand to provide the best possible care - as soon as possible.
Dr. Pedvis is certified to administer Moderate Sedation if a patient requires. This is a combination of Nitrous Oxide and a complementary "sedative" drug – it's ideal for patients who might need a little more sedation than the average. Patients are always alert and responsive, and the dental team carefully monitors blood pressure and heart rate. Moderate Sedation is safe and effective.
Amalgam-Free Fillings
Amalgam-free fillings (white, plastic or composite) are 100% mercury free, and will not expand or contract with temperature changes inside the mouth. Existing amalgam fillings can often be removed and replaced with mercury free fillings - they are safe, and aesthetically appealing.
ZOOM! Teeth Whitening
ZOOM! treatments provide excellent whitening results in three 15-minute sessions. Using hydrogen peroxide, these in-office procedures lift stains, and make teeth appear up to 8 shades whiter. The clinic also provides a convenient "take home" teeth-whitening system.
Invisalign® Clear Braces
Invisalign® is designed to straighten teeth using custom-made aligners that are individualized for each patient. The aligners are practically invisible and are worn directly over the teeth – they gradually shift the teeth. No metal brackets are required throughout the treatment.
Tissue and Bone Grafts
With dental implants becoming more and more prevalent, tissue and bone grafts need to be carefully considered in order to ensure treatment success. Dr. Pedvis will advise on the best approach for each patient, optimal timing for the procedure, and healing protocols.
Dental Veneers
Dental veneers are designed for damaged or decayed teeth. Veneers are thin "shells" made from porcelain or composite material. They fit seamlessly over a tooth, dramatically improving the aesthetic look. Depending on the condition, veneers could be the very best option.
Crowns & Bridges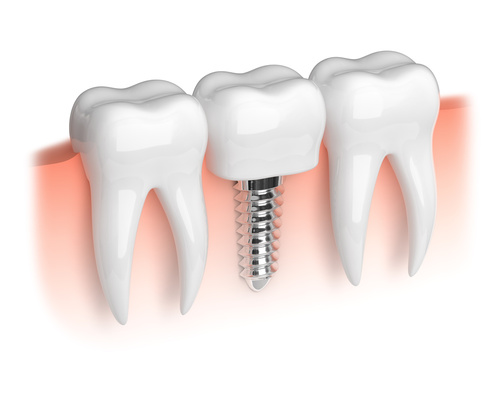 Dental crowns are restorative, and designed to repair a natural tooth. The crown covers the tooth and adds structural strength. A dental bridge is a device that fills the space where teeth are missing - it's custom designed to fit perfectly and incorporates an artificial tooth.
Dental Implants
A dental implant replaces a natural tooth with a custom fabricated "replacement tooth". Implants are surgical, and with excellent outcomes – they feel natural and comfortable. Dr. Pedvis will recommend the best approach, depending on the patient's specific condition.
Gingival Contouring
For patients with an uneven gum line, cosmetic dentistry can make for noticeable improvements. With Gingival Contouring (gum contouring) patients can have their gums "sculpted" for enhanced aesthetic appeal. This is a quick procedure, and practically painless for most.
Dr. Pedvis also offers full mouth reconstruction for patients who may require more substantial restoration in the upper and lower jaw area. Clearly, every patient is unique, and with singular needs. But whatever the case, Dr. Pedvis can recommend the best treatment plan or procedure, with the best prospect for successful restoration and rehabilitation.