Family Dentistry Vaughan
After 25 years of dental practice in Mississauga, Dr. Lloyd Pedvis has relocated to "home turf" in the Vaughan Region. With state-of-the-art technology and excellent support staff, Dr. Pedvis treats patients throughout the region - including Woodbridge, Vaughan, and Maple. F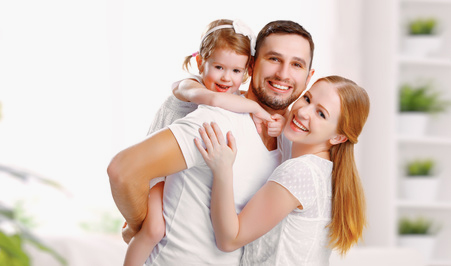 amily dentistry services at Mackenzie Dental Centre range from cosmetic dentistry to implant surgery, to full-mouth reconstruction. All treatments offered are personalized to meet the unique needs of the patient.
Dr. Pedvis and the dental clinic team are at the forefront of modern dentistry. Every patient is assured of the highest standard of care, whether it's a regular dental checkup, a teeth whitening treatment, or a more complex dental procedure. Many patients of Mackenzie Dental Centre have noticed the soothing environment of the clinic. It's a relaxing atmosphere designed to be comforting and relaxing for both adults and children. Patients can even relax and watch the ceiling-mounted flat-screen TV during their check-ups and dental procedures.
Stress-Free Dental Office for Family and Children
At Mackenzie Dental Centre, parents will find a comfortable and stress-free atmosphere for their children. Whatever the child's age, regular dental visits and oral exams simply become routine. The aim is to instill positive ideas about oral hygiene, dental health, and preventative dentistry.
With a focus on children's dentistry, Dr. Pedvis educates young patients with "grown-up" ideas that they can live with – like maintaining the best dental hygiene, preventing dental cavities, and avoiding orthodontic problems. It's an approach that sets the stage for the future.
Parents know that children are going to have dental issues from time to time - so it makes sense to have access to a good kid-friendly dental clinic, like the Mackenzie Dental Centre.
Moderate Sedation
As a benefit to patients who might be particularly nervous in the dentist's office, Dr. Pedvis offers Moderate Sedation – sometimes referred to as conscious sedation. It allows the patient to feel far more relaxed. Patients are conscious and awake, and can follow directions, without feeling pain. Dr. Pedvis is licensed, and the clinic team is constantly monitoring the patient's blood pressure and heart rate. Moderate Sedation is an ideal option for the more invasive dental procedures.
Amalgam-Free Fillings
Amalgam-free fillings are 100% mercury free. They don't expand or contract with temperature variations in the mouth, and are cosmetically appealing as they match the natural tooth colour. These "composite" fillings resemble the physical structure of a natural tooth, and serve to restore a tooth, rather than "fill" a tooth. Where required, Dr. Pedvis can also remove all existing amalgam fillings and replace them with amalgam-free fillings for a totally mercury free mouth.
Crowns / Bridges / Implants / Veneers
A dental crown is a "cap" that covers the tooth in order to restore shape, size, and strength. When cemented in place, a dental crown encases the visible part of a tooth, improving its appearance.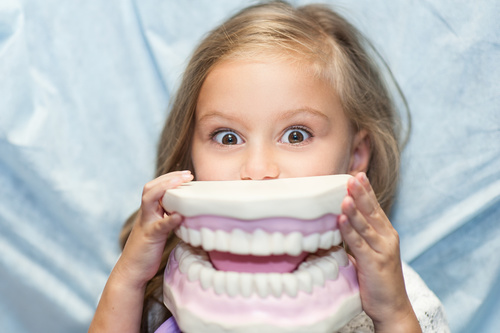 A dental bridge is more of a device – it fills the space where a tooth (or teeth) would be missing. A bridge will be custom-designed and custom-fit, and will typically incorporate an artificial tooth.
A dental implant will replace a natural tooth with a so-called "replacement" tooth. It's a surgical procedure with excellent results - the finished work feels physically comfortable and natural.
Dental veneers are applied when teeth are damaged or decayed. Made of porcelain or composite material, veneers are designed to fit seamlessly over a tooth, improving the aesthetic look.
Emergency Dental Services
Unfortunately, accidents and emergencies do happen from time to time - even to those of us who are careful and cautious. For these unexpected situations, the Mackenzie Dental Centre provides emergency care for adults and children. The clinic is well equipped to treat various emergencies, and Dr. Pedvis does his best to ensure immediate attention. Patients in Vaughan Region can rest assured that the Mackenzie Dental team is available to provide the best possible dental care.