General Dentistry
General dentists are considered primary dental care providers. They treat adults and children alike, and provide oral health care services that are integral to general health. Most general dentists take overall responsibility for the diagnosis and treatment of most dental health needs. They often work in collaboration with family doctors, as well as dental specialists, particularly when more specialized procedures are required. For a typical patient, it's important to commit to regular and ongoing visits to the dentist – it will ensure a preventive approach to dental health.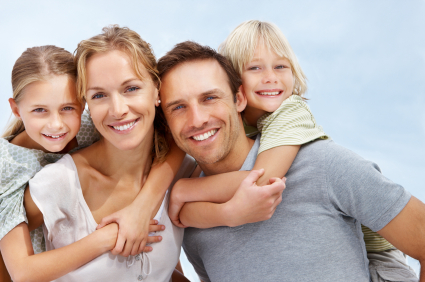 At the Mackenzie Dental Centre in Vaughan, Maple, and Woodbridge, preventive dentistry is about proper care and maintenance of teeth. Prevention means keeping teeth and gums healthy, avoiding cavities, and doing everything to inhibit gum disease. For Dr. Lloyd Pedvis, dentist in Woodbridge Vaughan and the staff, oral health care is all about the basics: daily brushing (including flossing); regular clinic visits and professional cleaning; and preventive measures to ensure early diagnosis of potential problems. As such, the Mackenzie team offers a range of services - from teeth whitening, to cavity detection, to dental bonding, to cosmetic work.
Amalgam-Free Fillings
For those who desire mercury free fillings, these "composite" fillings restore a tooth rather than "fill" a tooth. When required, amalgam fillings can be fully replaced with mercury free fillings.
Moderate Sedation
For patients who are anxious in a clinic environment, Moderate Sedation allows for a relaxed and comfortable experience. Patients are fully awake, but don't feel any pain during the procedure.
Dental Crowns
Crowns are designed to "cap" a tooth. They restore the shape and strength of the original tooth. Once cemented into place, crowns encase the visible part of the tooth, improving appearance.
Dental Bridges
These are dental devices that fill the space where teeth are missing. Bridges are custom-designed to fit the patient, and will usually contain an artificial tooth as part of the complete device.
Dental Implants
An implant is designed to replace a seriously damaged natural tooth with a "replacement" tooth. Implants are surgical, with excellent results - the "replacement" tooth feels completely natural.
Dental Veneers
These are applied to the teeth when there is damage or decay. In porcelain or composite, veneers are designed to fit completely over the teeth, and are intended to improve aesthetic appearance.
Emergency Services
For unexpected accidents and dental emergencies, immediate care and attention is essential. Dr. Pedvis, and the Mackenzie dental team provide the best possible dental care, in the timeliest manner.
"Wand" Anesthesia
The Wand Anesthesia System is less stressful than a conventional syringe. Numbness is reduced, and patients can quickly return to work or home, without the usual discomfort of a numb mouth.
Periowave™ Treatment
Periowave™ is a non-invasive treatment that reduces gum disease. It neutralizes harmful bacteria that are the cause of gum disease. Periowave™ is regarded as an adjunct to periodontal care.
Velscope Cancer Screen
Velscope is the leading technology for screening oral cancer. Velscope identifies tissue that might be cancerous or pre-cancerous. The technology w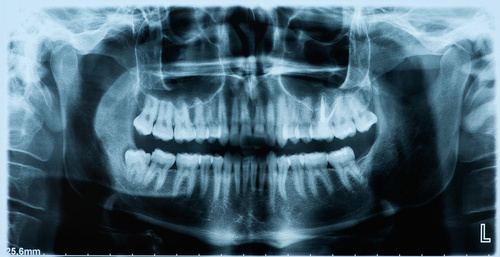 ill allow for detection that might be missed.
Digital X-Rays
Digital X-Rays have a number of advantages over conventional X-Rays. With high quality images, these X-Rays emit less radiation, and allow for digital output that is available immediately.
SIROLaser
SIROLaser is used in oral surgery, root canals, and various periodontal treatments. The laser allows for more precision during a procedure, less swelling after treatment, and faster healing.
New patients and walk-ins are welcome at the new dental clinic in Woodbridge Vaughan. Contact us online or call the clinic directly at 905-417-8700 to learn more about how we can help you achieve a healthier smile.