For patients in search of a reputable dentist and a good dental office in Vaughan, the Mackenzie Dental Centre offers a distinctive difference. With a clinic atmosphere that is relaxing, the overall environment has been designed to be a comfortable experience for both adults and children.
Patients being treated at the Mackenzie Dental Centre from a leading dentist in Woodbridge can actually relax and watch a favourite show on the ceiling-mounted TV screen. For the kids, they can enjoy the uniquely interactive Kid-Zone, where they can get totally immersed and spend their time in a carefree manner.
Sedation Options
For those patients who might be anxious with dental procedures, the clinic offers various options for sedation. Dr. Lloyd Pedvis can provide an effective sedative to relax a patient, while offsetting minor pain and/or discomfort. Patients are monitored carefully, and most sedatives are mild. Although sedation is short lasting, it's always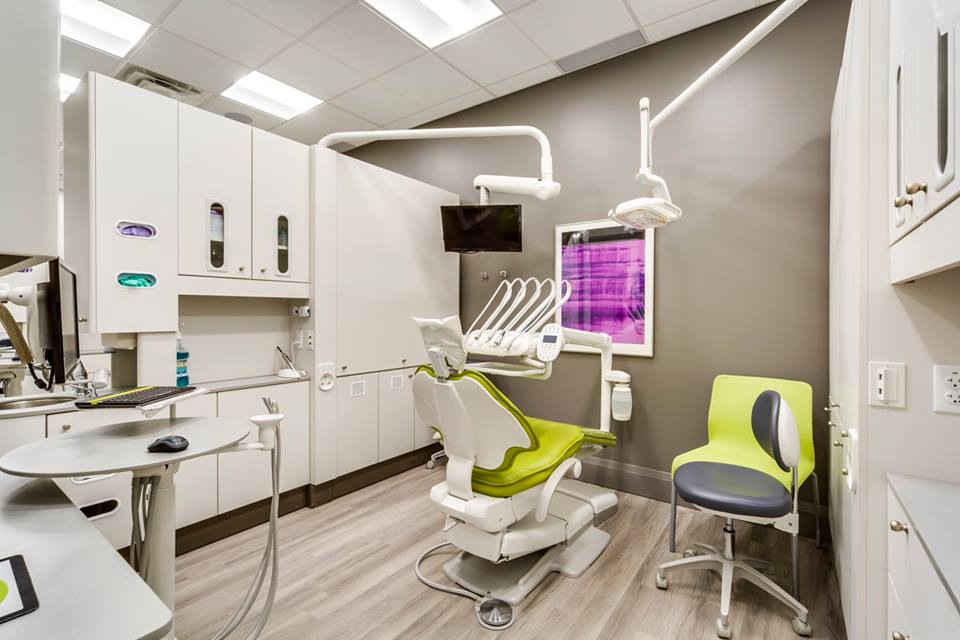 recommended that the patient be accompanied.
Cosmetic Dentistry
The dentist office in Vaughan offers a wide range of cosmetic dental services for both adults and children. Dr. Pedvis can recommend the best approach to suit the condition. Cosmetic dentistry encompasses everything from tooth-whitening procedures, to amalgam-free dental fillings, to Invisalign® "clear" braces. Dr. Pedvis also offers dental reconstruction for patients who require.
Emergency Dental Services
With certain extended hours offered, Dr. Pedvis performs emergency dentistry at the dental office in Vaughan. For unforeseen accidents and/or mishaps, Dr. Pedvis can provide urgent dental care with appropriate treatment. The clinic is equipped with advanced technology to ensure immediate diagnosis and treatment. Patients are assured of the very best urgent care.
Preventive Dentistry
Dr. Pedvis promotes a preventative approach to modern dentistry. The aim is to maintain healthy teeth and gums; avoid cavities; reduce enamel wear; and prevent the potential development of gum disease. More importantly, the focus is on regular clinic visits to ensure early diagnosis. The idea is that early diagnosis will allow for early treatment, which will avoid future problems.
Dentist in Woodbridge: Mackenzie Dental Centre
With an established dental office in Vaughan, Dr. Pedvis serves patients in Woodbridge and throughout the Vaughan Region. A preventative approach is emphasized for the entire family. This includes regular, semi-annual dental exams, and personal maintenance right through the year. Prevention is simply about good oral health care. It's about keeping teeth and gums healthy; preventing cavities from developing; and dramatically reducing the incidence of gum disease.
Personal oral care is the key to success, but Dr. Pedvis also believes that early diagnosis can avoid dental conditions from deteriorating. For most patients, this depends on regular office visits and a solid commitment to treatment. At his dental office in Vaughan, Dr. Pedvis provides the best remedy possible for each patient. From routine checkups and examinations, to more complicated dental procedures, patients can feel confident that they are in good hands at the clinic.
To book a personal appointment with Dr. Pedvis, or for more information about dental services offered, contact us online or call 905-417-8700.