If you're currently looking for a Woodbridge dental clinic, Dr. Lloyd Pedvis offers a specialty in family dentistry for patients throughout the Vaughan Region. The team at the Mackenzie Dental Centre treats the whole family - from routine exams, to cosmetics, to oral surgery.
With state-of-the-art technology, Dr. Pedvis and his support staff are at the forefront of today's modern dentistry. At the Woodbridge dental clinic, you can look forward to the highest level of dental care, all in a clinic environment that is both comforting and reassuring.
EMERGENCY DENTISTRY IN WOODBRIDGE
Dental emergencies do happen, and sometimes, immediate emergency care is required. At the Mackenzie Dental Centre, Dr. Pedvis provides prompt, professional emergency care for the entire family. Whatever the issue, Dr. Pedvis and his dental team can provide immediate urgent care. If necessary, additional referrals ca
n be made once the nature of the emergency is addressed.
cracked, chipped, or broken teeth
a tooth that has been knocked-out
various injuries related to sports
excruciating, ongoing toothaches
WISDOM TEETH REMOVAL IN WOODBRIDGE
While wisdom teeth often grow in problem-free, they do sometimes present complications. At the Mackenzie Dental Centre, Dr. Pedvis examines the molars for misalignment, crowding, or even "impaction". Once dental X-Rays have been assessed, corrective measures can be taken. Here, the decision to remove wisdom teeth can be of benefit as the mouth and jaw adjust. When there are problems associated with the wisdom teeth, noticeable symptoms may cause alarm. This is the time to evaluate the situation, perform the necessary dental work, and avoid future problems.
TEETH WHITENING SERVICES IN WOODBRIDGE
Teeth whitening treatments have become quite popular in recent years. Today, whitening agents are much safer, and treatments are much more effective. As it is, teeth whitening treatments are popular – and everyone has high e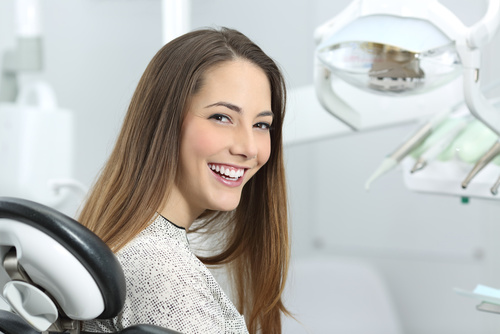 xpectations. At the Mackenzie Dental Centre, every effort is made to whiten teeth as much as possible, with most patients experiencing a few shades of white in improvement. Although results will vary from patient to patient, the important thing is to have a professional treatment, with an experienced team, at a reputable dental clinic.
DENTAL BONDING TREATMENT IN WOODBRIDGE
Dental bonding continues to be one of the most straightforward (and least expensive) dental procedures. The cosmetic results are excellent when improving the appearance of teeth that are chipped, damaged, or discolored. At the Mackenzie Dental Centre, Dr. Pedvis can often complete a treatment in one clinic visit. There are a number of benefits to choosing this type of restoration.
resin colour can accurately match the natural teeth
resin material can repair chips, cracks, or breaks
the bonding can fill a gap or even build up a tooth
resin can be used to restore a tooth to original size
Woodbridge dental services at the Mackenzie Dental Centre
At his Woodbridge dental clinic, Dr. Pedvis offers dental services for the whole family. If you're looking for a comfortable and relaxed clinic environment, and an established Woodbridge dental clinic, then it's time to choose the Mackenzie Dental Centre. From regular checkups to more involved dental procedures, you'll be in capable and professional hands. To find out more, call the clinic directly at 905-417-8700, or contact us online.