"I go to the dentist every six months, I get a cleaning, so... I'm fortunate enough that those fluoride treatments as a child worked. Not getting any cavities." - Daniel Tosh
Do you hate visiting the dentist, and do you try and ignore the need to have your teeth looked at on a regular basis? Many people feel the same way about the dentist. In fact, Canadian Academy of Health Sciences notes that 6 million Canadians do not visit the dentist at least once per annum. These are staggering statistics. It does not matter how old you are. It is important to visit the dentist as it is an acknowledged fact that regular dental examinations and good oral hygiene will go a long way towards the prevention of most dental disease.
For a lot of people, going to the dentist every six months is routine. This is a recommended protocol at every age – whether it's a regular check-up, a follow-up visit, or simply a tooth cleaning.
Unfortunately, most people hate going to the dentist, and for a variety of reasons. That means that many millions of Canadians aren't visiting the dentist, even once a year – that's bad news. The point is, oral health is as important as physical health, and going to the dentist should be as regular as going to the general practitioner. The idea, of course, is to prevent dental disease.
The Role of a Family Dentist in Woodbridge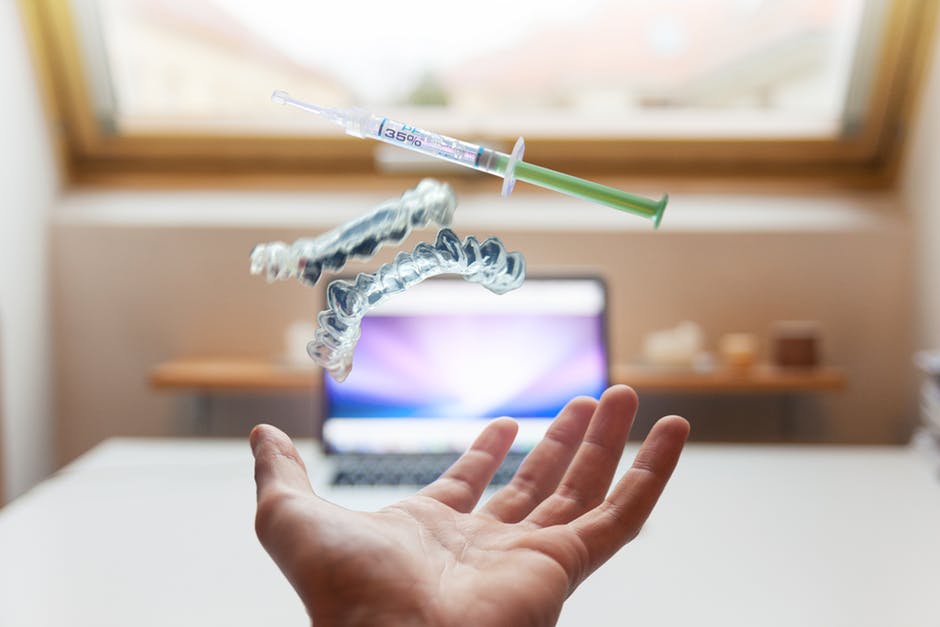 A family dentist is most often the first port of call for people needing dental work done. He is also the practitioner who parents and children visit for their biannual dental check.
Mackenzie Dental Centre, in particular, retains a licensed, experienced family dentist Dr.Lloyd Pedvis who can perform general examinations as well as take x-rays as part of the diagnostic process.
Once the diagnosis has been made, the dentist is qualified to carry out most dental procedures such as cosmetic treatments, orthodontics, fitting dentures, crowns and bridges, root canal treatments, teeth extractions, as well as professional teeth cleaning.
When you visit your family dentist, the focus is on prevention – in other words, making sure that oral health is maintained, and preventing the potential for something serious to develop. For any family, the twice-yearly dental check-up comprises a general examination of the teeth and mouth, as well as X-Rays where required. This allows for complete, in-depth diagnosis.
Healthy teeth require a lifetime of care – what we do today will create results for the future. On a daily basis, it's important to take the right steps with an eye on prevention. That means using the right oral hygiene products on a regular basis, and being mindful of your day-to-day habits.
At the Mackenzie Dental Centre, Dr. Lloyd Pedvis provides a full range of dental procedures – from cosmetic treatments; to crowns and bridges; to root canals; to professional cleaning. Furthermore, to help you understand what end result of different procedures and treatments, here are 12 tips from your family dentist in Woodbridge:
1) Do not go to bed without brushing
In general, dentists recommend brushing your teeth two times a day. Unfortunately, most still forget to brush at nighttime before heading to bed. Brushing before bedtime is the best way to kill plaque that has been left on your teeth from the day. It should become routine for children of all ages, as well as adults.
2) Learn how to brush teeth properly
The way we brush our teeth is extremely important — in fact, improper brushing is probably as bad as not brushing. With brushing, it's important to take your time and to move the toothbrush in a circular motion. The idea is to remove surface plaque. When plaque remains on your teeth, it can harden and cause damage (even gum disease).
3) Don't forget to brush your tongue
Sometimes misunderstood, plaque can actually build up on the surface of your tongue. This can often lead to bad mouth odour. Worse still, the plaque build-up can lead to other dental health problems. Brushing your tongue does require some regularity, and should also become routine, along with the regularity of brushing your teeth.
4) It's best to use fluoride toothpaste
With commercial toothpaste, flavours and whitening elements are far less important than the fluoride content. Whichever product you choose, it's best that it contains fluoride. While fluoride does have its deterrents, the substance remains a defense against tooth decay. It fights the germs that cause decay and provides added protection.
5) Get over any flossing difficulties
There's no doubt - flossing can be a hard-to-manage process, particularly for younger children and older adults. It's better not to give up, but rather to look for alternative tools that might help with the flossing process. For example, a ready-to-use dental flosser from your local drugstore could make daily flossing a much easier process.
6) Consider using mouthwash daily
Commercial mouthwash products often overlook the real benefits to oral health. A high quality mouthwash product can help in three ways – reducing acid in the mouth; cleaning hard-to-brush gum areas; and re-mineralizing the teeth. Dentists consider mouthwash to be a useful adjunct, in addition to proper brushing and proper flossing.
7) Eat crunchy vegetables and fruits
Eating crunchy fruits and vegetables is the best option for your teeth. Many dentists encourage parents to feed their kids hard-to-eat and hard-to-chew foods, even at a younger age. This gets the jaw working while benefitting tooth health. The opposite is also true – processed foods have little benefit to the jaw and teeth (and the diet).
8) Limit all the sugary, acidic foods
Bottom line, sugar will convert to acid in your mouth. As such, this erodes the enamel of your teeth and contributes to the development of cavities. Various acidic fruits, tea, and coffee also wear down your tooth enamel. It's not necessary to avoid these foods completely but its good to be mindful and to create realistic limitations.
9) Get regular check-ups
The Canadian Dental Association has determined that visiting your dentist every six months are a vital part of ensuring that you maintain healthy gums and teeth. Apart from the general check-up for tooth decay, as well as cleaning your teeth, your family dentist in Woodbridge will examine your mouth to look for any sores, indications of oral cancer, vitamin deficiencies, and diabetes
Everyday dental hygiene habits are critical to oral health. But it's still important to see a dentist on a regular basis. In general, it's recommended that you see your dentist twice a year – for a check up and a comprehensive cleaning. The main benefit, of course, is that your dentist has an opportunity to pinpoint potential problems.
10) Floss every day
During your visit, your family dentist will assess the general health of your gums and will more than likely emphasize the importance of flossing after brushing your teeth as part of maintaining good dental hygiene in between visits. Even when we brush our teeth regularly, we may neglect to floss. The truth is, flossing is not only for removing leftover pieces of food from between our teeth. While it reduces hidden plaque, flossing also stimulates the gums, and helps to lower gum inflammation in the area. Flossing once daily is usually sufficient to reap these benefits.
Our Recommended Services
Gum disease prevention
As mentioned above, your family dentist in Woodbridge will examine your mouth for any signs of gum disease. In essence, gum disease is when the bacteria in plaque builds up in between your teeth and gums. If your gums around your teeth are swollen and inflamed, it is likely that you have gum disease. The dentist will then recommend ways to control and prevent the gum disease from occurring.
Cosmetic teeth whitening
Even though teeth whitening is considered a cosmetic procedure (ergo; not necessary), it makes the world of difference to people who suffer from unsightly teeth. It is easy to lose confidence and limit your social and business interactions when you have stained or discoloured teeth. The good news is that the cosmetic teeth whitening process will help you regain your confidence as you will no longer be worried about what people think of your teeth when you smile.
Dental Emergency services for your last-minute needs
It is important to note that family dentists in Woodbridge have the skill, expertise, and facilities to provide emergency dental care for both children and adults. Therefore, should you end up with a dental emergency such as a broken tooth, etc., your dentist will be able to fit you in and attend to your emergency.
Dr. Lloyd Pedvis: A Trusted Family Dentist in Woodbirdge
In Woodbridge and surrounding communities, the Mackenzie Dental Centre offers your family a wide range of professional dental. The clinic is at leading edge of modern dentistry, going beyond the basics of routine dental care. And you can rely on Dr. Pedvis for a wide range of services – from cosmetic procedures, to root canal treatments, to dental reconstruction. Because every dental patient is unique, Dr. Pedvis offers a personal approach that meets personal needs. If you're looking for a family dentist in Woodbridge, consider the Mackenzie Dental Centre. Find out more, or book an appointment, by calling the clinic at 905-417-8700. Contact Dr. Lloyd Pedvis at Mackenzie Dental Centre in Woodbridge for your next general dentist appointment or family dentistry needs.