Having a kid-friendly family dentist that specializes in dental care for children can have a number of advantages. And while kids of all ages can get stressed out when visiting the dentist, there is a way to create a welcome environment to override those fears. At the Mackenzie Dental Centre, Dr. Lloyd Pedvis follows the guidelines set by the Canadian Dental Association, but also has his own approach to treating children. After all, starting visits to your dentist in Woodbridge early sets the stage for the future.
As a kid-friendly family dentist, Dr. Pedvis has a preventive approach to patient care
For Dr. Pedvis it all starts with some basic strategies for prevention – and this could arguably begin at age 1 or 2. One of the priorities at the Mackenzie Dental Centre is to create a "dental home" for the kids – where oral exams and diagnostic assessments are stress-free and quite routine. As well, the aim is to continue dental care and maintenance at home, and throughout the year.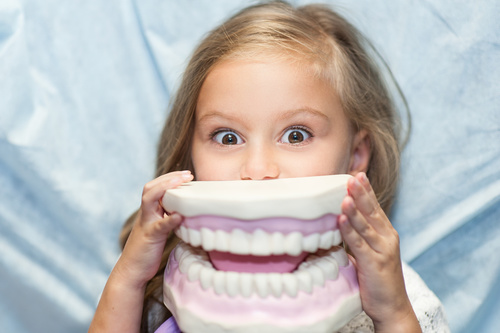 The whole idea of a kid-friendly family dentist is to translate adult concepts of oral care to the kids. It's about preventing tooth decay. It's about avoiding orthodontic problems. And it's about stopping the emergence of gum disease. With children's dental health, the focus is on day-to-day maintenance, as well as oral hygiene education to instill good habits going forward. The truth is, there are bound to be conditions and ailments that will develop over the years – it's only natural.
Every child presents with different dental health issues
And even today, there may come a time when dental fillings are required. As such, Dr. Pedvis discusses the options for remedy, and offers professional recommendations. Being a kid-friendly family dentist, Dr. Pedvis fully appreciates the sensitivities of young children, and makes every effort to create a safe and secure clinic environment. Importantly, this applies to routine examinations and more involved procedures.
As any parent will attest, children may require a variety of treatments as they grow and mature. Clearly, regular cleaning and fluoridation are routine. But sometimes, there may be a need for a space maintainer, a mouth guard, even an orthodontic appliance. Whatever the circumstance, Dr. Pedvis takes an interest in every child – it's likely going to be a long-term relationship. In short, with a kid-friendly family dentist, parents will have a much easier time visiting a dentist in Vaughan.
A Family Dentist in Woodbridge, Vaughan
For those parents who are currently choosing a dentist for their child, Dr. Pedvis can make a number of suggestions: do the proper research; ask the relevant questions; and make sure that dental health needs are addressed. Parents who are informed make better decisions, and deciding on a kid-friendly family dentist is a big decision. This is especially true because the relationship with a dentist can turn out to be a lifelong relationship with the entire family.
Patients living in Woodbridge and in Vaughan Region can find out more about the Mackenzie Dental Centre by contacting Dr. Pedvis at 905-417-8700.