Wisdom teeth are the third set of molars that usually emerge in the late teens or early twenties. Unfortunately, most people's wisdom teeth are unable to emerge due to crowding at the back of the mouth. Wisdom teeth that are unable to emerge are considered impacted and will require removal to avoid overcrowding, pain, and infection. Most people don't realize they need wisdom teeth removal until they start to experience pain in their jaw or the back of the mouth. With the help of a dentist in Vaughan, you can get your wisdom teeth removed to avoid long-term complications. Wisdom teeth removal is an invasive surgery and will likely take a few days for a full recovery. Most patients manage with over-the-counter pain medication and a temporary switch in their diet to soft foods.
Top 10 Soft Foods To Eat Following Wisdom Teeth Removal Surgery
Smoothies
Broths and Blended Soups
Avocado
Ice Cream
Yogurt
Scrambled Eggs
Instant Oatmeal
Soft Fish
Mashed Potatoes
Fruit Sauce
Smoothies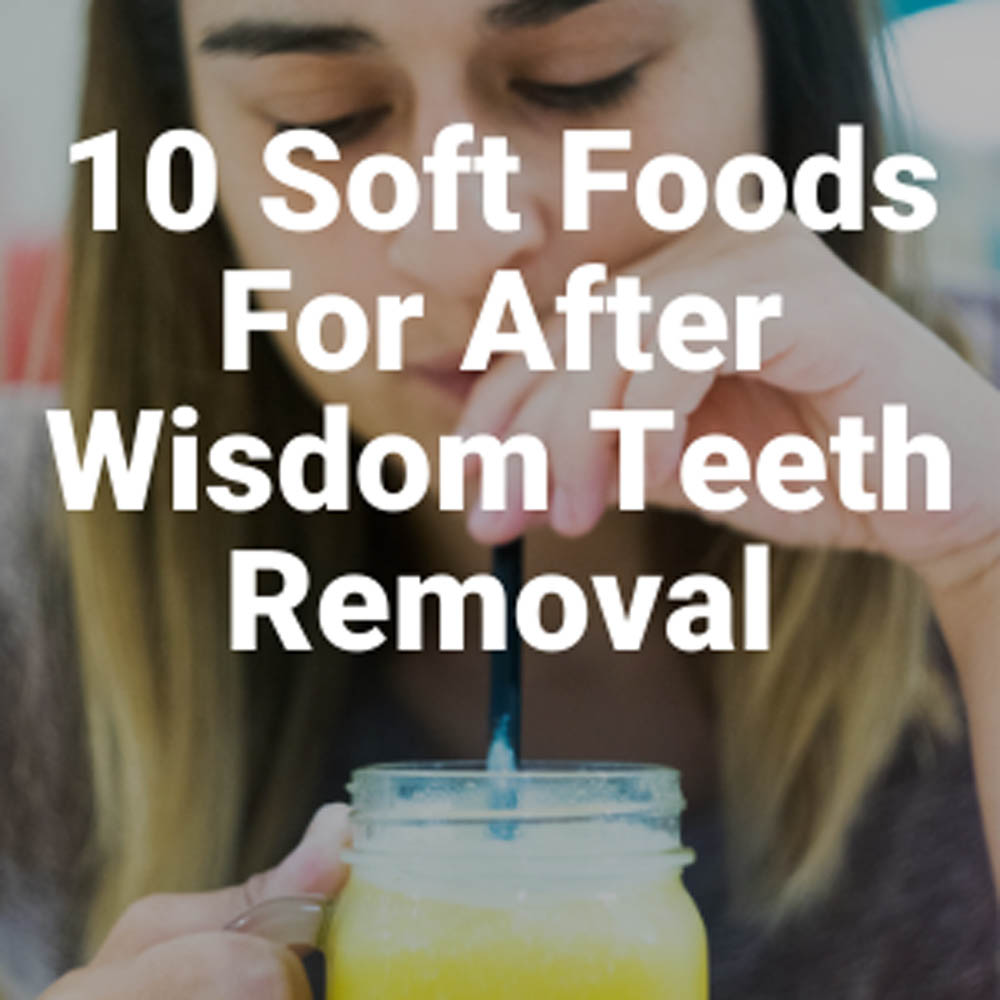 Following a wisdom teeth surgery, your jaw and mouth will be sore and inflamed. Most dentists recommend sticking to soft foods that require little to no chewing. A great option is smoothies, which can be packed with hearty fruits and vegetables, yogurt, and protein powder to help you fill-up. Remember not to drink your smoothie with a straw, as the sucking motion can loosen stitches at the surgical site.
Broths and Blended Soups
Two great options to help you stay full following surgery are broths and blended soups. Both provide a healthy dose of vitamins and nutrients without requiring chewing. Blended soups could include butternut squash soup, tomato soup, broccoli soup, or other soups that do not contain any chunks of meat, vegetables, beans, or noodles. You can either make your broth and soups from scratch or consume canned or prepared soups for a quick, easy meal during recovery.
Avocado
Avocado is a filling and healthy snack that is relatively easy to chew and a great choice following wisdom teeth removal. You can also mash up your avocado to make it easier to eat after your surgery.
Ice Cream
Following surgery, many patients want to eat comforting food during their recovery process. Ice cream is a great choice as it is filling, requires no chewing, and the cold temperature can help soothe pain and inflammation in the mouth. Your dentist in Vaughan will likely recommend buying a pint or two of ice cream before your surgery!
Yogurt
Another filling and healthy snack, yogurt, including Greek yogurt, plain yogurt, and keefer, can be a protein-packed choice on its own or in a smoothie. It is a great way to get protein, sugar, and vitamins if you are struggling to eat after your wisdom teeth removal.
Scrambled Eggs
With just a few bites, scrambled eggs provide a protein-packed and nutrient-dense meal for anyone struggling to stay full after their procedure. Scrambled eggs are a soft food that is safe to eat, requiring almost no chewing. Consider combining your scrambled eggs with sauteed spinach or avocado for a full meal.
Instant Oatmeal
A popular choice that is easy to make, instant oatmeal is soft food that can provide you with complex carbohydrates that can be difficult to consume following surgery. Keep some instant oatmeal handy for breakfast or snacks following your wisdom teeth removal.
Soft Fish
An often-overlooked option, soft fish, can be an excellent choice for any patient following wisdom teeth surgery. Your dentist in Vaughan will likely recommend eating soft poached fish such as salmon, haddock, or cod after your surgery. A great way to get a boost of protein and nutrients is by eating fish. Fish is easy to chew and can help you stay full for longer.
Mashed Potatoes
Mashed potatoes are comfort food for most people and can be easy to eat if you are feeling hungry and queasy at the same time. Calorically dense and delicious, mashed potatoes are a great option if you struggle with eating after your wisdom teeth removal.
Fruit Sauce
Applesauce and other fruit sauces are quick and easy snacks that can provide important Vitamin C and energy in sugar. Whether you prefer applesauce or mashed bananas, continuing to eat fruits and vegetables is essential during your recovery process.
If you are looking for a dentist in Vaughan, Dr. Lloyd Pedvis is the best dentist in the area! He boasts an impressive 25 years of experience providing family and cosmetic dental care through Mackenzie Dental Centre. In addition to wisdom teeth removal, Dr. Pedvis offers everything from regular check-ups and cleanings to professional tooth whitening. If you notice your wisdom teeth are starting to emerge and causing pain, it might be time to explore your wisdom teeth removal options. To book a consultation, contact the Mackenzie Dental team at 905-417-8700. As your dentist in Vaughan, Dr. Pedvis is committed to providing the highest quality of care for you and your family.