Unfortunately, many people do not prioritize their oral health and visit the dentist irregularly or not at all. However, oral health is a core component of overall health, and it's essential to see a dentist regularly to prevent long-term complications or irreparable tooth damage. With a family and cosmetic dentist in Vaughan or a dentist in Woodbridge, you can access all the dental services you need in one convenient location. A dentist close to home can also make it easy for the entire family to access comprehensive services and emergency services in a timely manner. Here are five of the top reasons to get a family dentist in Vaughan.
Convenience
One of the best parts about a dentist in Woodbridge is that you can simplify your family's health care routine. With a shared dentist, you can book one appointment for the entire family to make sure you are keeping track of your oral health care. Without taking multiple days off of work, you and your family can visit the dentist together and ensure that everyone's teeth are happy and healthy.
No More Fear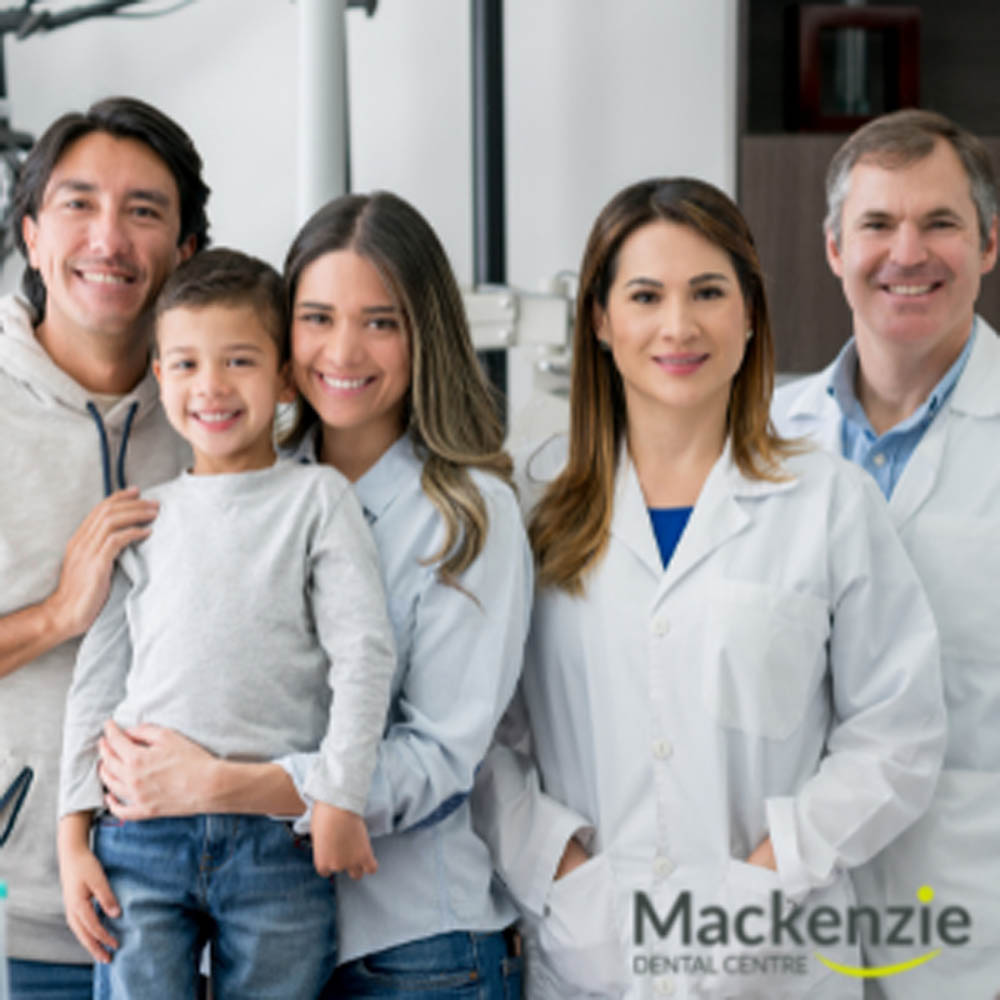 When it comes to dental anxiety, many people find they are unable to visit the dentist. This leads certain patients to only visit the dentist when it is absolutely necessary. However, a common practice in anxiety treatment is exposure-response prevention. This means that frequent exposure to anxiety can help your body acclimate to your discomfort and ultimately overcome the fear. With a family dentist in Vaughan, you can regularly visit your dentist in a safe and welcoming environment. With regular check-ups, you can ensure you are getting appropriate preventative health care while also working with your dentist to overcome your fear of dental work. Easy check-ups and cleanings will help you avoid traumatic experiences by waiting until you need major surgery or multiple procedures to treat issues that were left until it was too late.
Dental anxiety is also common in children, and a family dentist can help your children gain confidence knowing that you regularly visit the dentist without issue.
Records of Family History
A family dentist in Woodbridge will be familiar with your entire family's dental history. With a long-term relationship, your dentist will be able to notice when new symptoms or concerns pop-up. Your dentist will also use this information to provide better care to your children, keeping an extra eye out for issues they know may run in the family.
Multiple Dental Services In One Place
An attractive benefit of family dental services is that they often offer multiple types of treatment in one convenient location. For example, many family dentists also provide cosmetic services, including whitening and veneers. Many dentists also offer comprehensive services for more complicated treatments, including wisdom teeth removal. With a family dentist in Vaughan, you will be able to access all these services in one location without needing to search for different dentists to assist with various dental concerns.
Regular Services
One of the easiest ways to prioritize your oral health is to get into a routine of regularly visiting your family dentist in Vaughan. Regular check-ups and cleanings are essential for preventing long-term complications and help protect teeth from damage and decay. With a family dentist, they will provide consistent care at every appointment and help keep an eye out for issues that may affect you and your family.
At Mackenzie Dental Centre, Dr. Lloyd Pedvis has over 25 years of experience providing exceptional family and cosmetic dentistry for the Woodbridge, Vaughan, and Maple areas. His friendly and expert team offers comprehensive dental services for the entire family, including everything from regular check-ups and cleanings to wisdom teeth removal and oral surgeries. If you are looking for a dentist in Woodbridge, Dr. Pedvis offers exceptional care to patients of all ages. Easily book an appointment for a cleaning, check-up, or consultation anytime at 905-417-8700. Take the hassle out of dental care by having the entire family regularly visit a dentist in Vaughan. Mackenzie Dental Centre continues to operate during the ongoing COVID-19 pandemic and offers both emergency and routine appointments for patients.