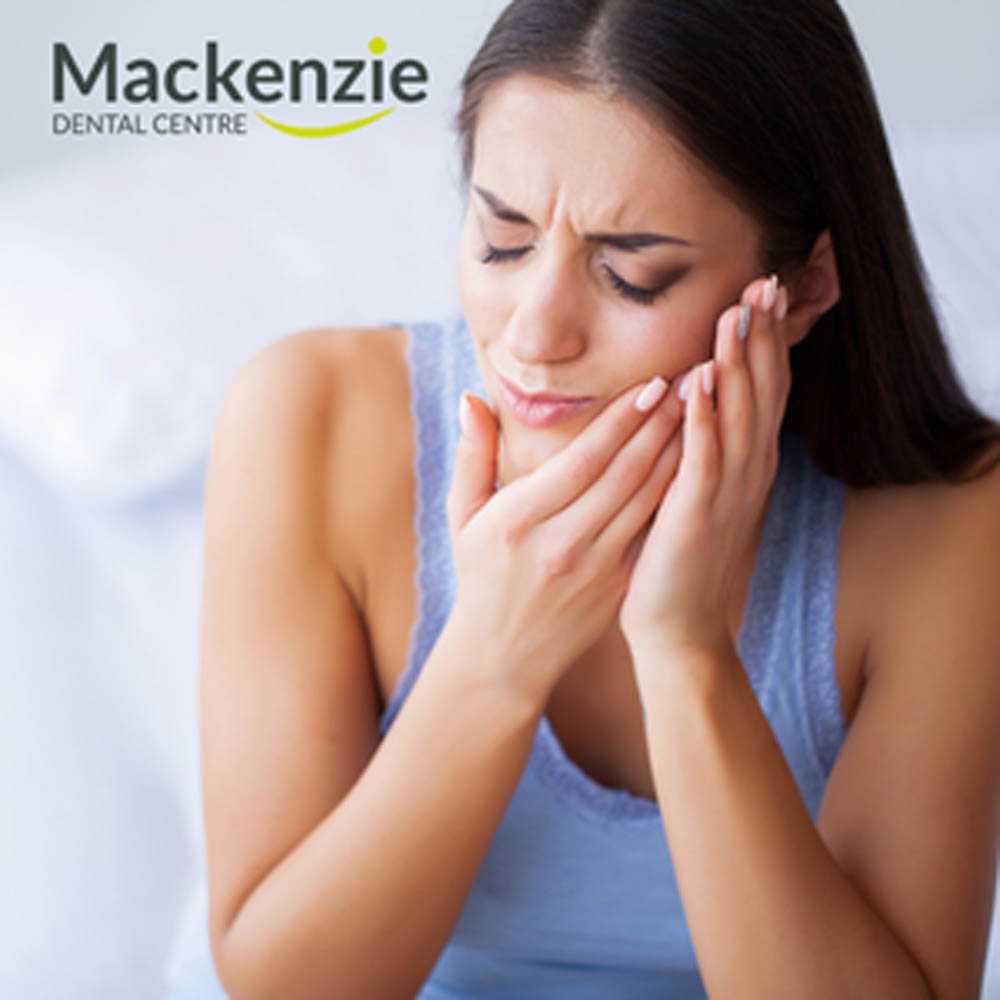 When it comes to your oral health, there are many reasons why you may need to visit an emergency dentist in Woodbridge. Whether you're dealing with a toothache, got injured during any sports or recreational activities, or have recently become a victim of a car accident, our dental emergency clinic in Vaughan, Mackenzie Dental Centre, is here for you. We are open on weekends, we're open late on weekdays, and we're even open on holidays!
Read our blog on the 5 reasons to see an Emergency Dentist when you feel that pain in your mouth.
1. Emergency Care For Damaged Teeth
If you are experiencing severe pain, your dentist can begin treating your damaged teeth at once. If further treatment is required, you can discuss your next steps with your dentist. Emergency Dentists are here to help you with whatever dental issue arises.
2. Trauma And Accidents
Have you fallen or had an accident? If so, fillings may have been knocked out or have sensitive areas have been damaged by the fall. Time is of the essence in this situation so that your doctor can restore whatever damage has been done as soon as possible.
3. A Complicated Cavity
Broken crowns and dental caries can be incredibly painful. If you think you've got a complicated cavity, don't try to fix it on your own - call us at 905-832-9100 to book an appointment with one of our dentists in Vaughan.
4. A Complicated Crown
A loose crown or filling could be a sign of decay underneath it, which isn't going to go away on its own. To get to the root of the problem, it's best to see an emergency dentist before things get worse
When a crown falls off, don't panic! Call us to arrange an appointment with one of our dentists in Woodbridge.
5. Wisdom Teeth
Have you been feeling some pain and swelling of your lower jaw? You may need to schedule an appointment with our dentists in Vaughan to see if you have developed dry socket syndrome. If you have a high temperature following your wisdom teeth removal, visit our dental emergency clinic in Vaughan ASAP. It's essential to seek emergency treatment if you have a high temperature, especially if the toothache is accompanied by other symptoms such as swelling or redness in or around the face.
6. Develop An Abscess.
An abscess is the result of an infected tooth and is very painful. It can appear as a tiny blue bump on your gum. The problem with this symptom is that sometimes, the infection can spread to other teeth, making it a bigger issue than a simple toothache.
If you have a dental emergency in Vaughan, don't worry! Visit our emergency dentist office in Woodbridge. Our emergency dentists and compassionate staff are here to help you with whatever dental issue arises. We can help you with anything from an emergency root canal, wisdom teeth removal or an emergency extraction. We are open for business 7 days a week, with extended hours on holidays. Call us today at 1-855-249-0905 or visit the contact page to book your appointment.