Wisdom teeth removal is one of the most common mouth surgeries in the world. That's because these third molars tend to develop later in life than the rest of your teeth, often leaving little to no room in your mouth. Wisdom teeth can grow crooked or at an angle possibly disrupting your other teeth. Because of this, it is usually required for most young adults to get their wisdom teeth removed.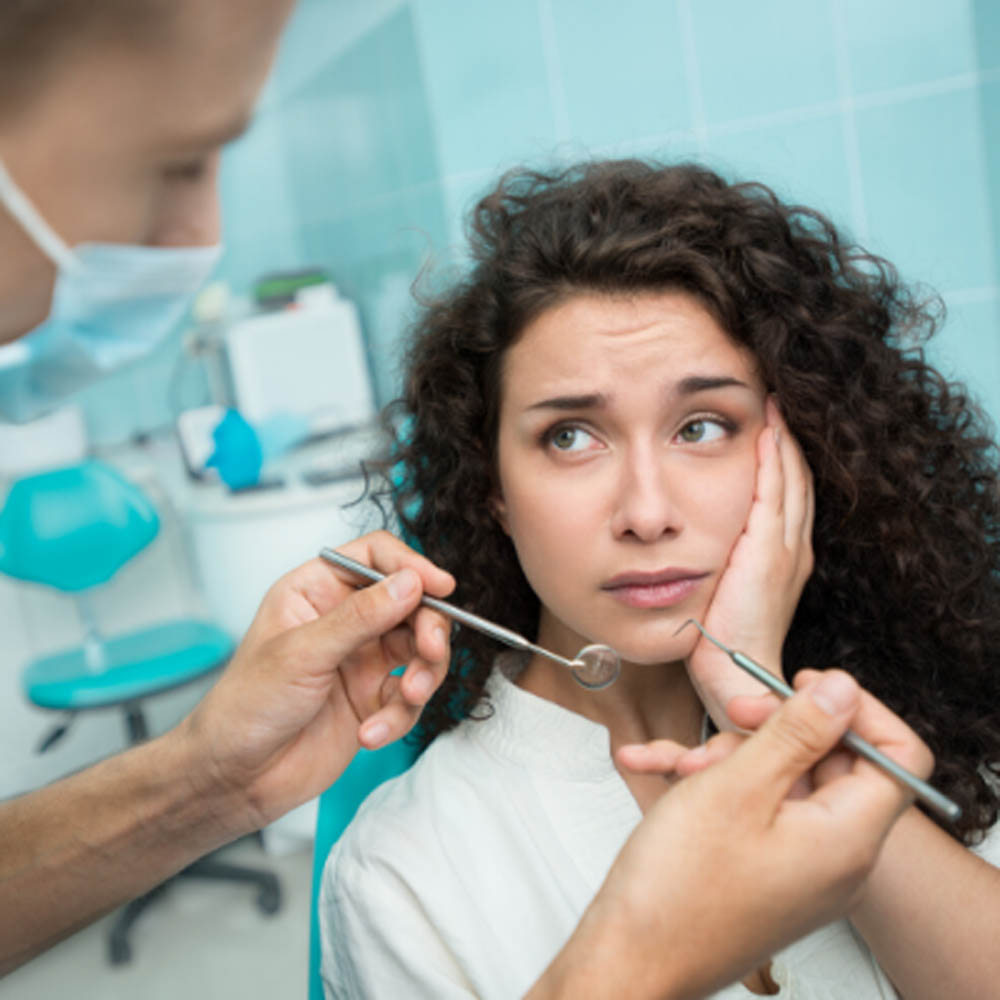 While wisdom teeth removal is common, it definitely can be painful. Whether you get only one removed, or all four, there are simple recovery tips you can take to help heal faster.
1. Plan ahead
Post-surgery you'll most likely feel groggy and out of it, which is why you should prepare for someone to drive you home after surgery. For the first 24 hours, you should only consume liquids, so it's important to ensure you have these food items available at home. Your mouth will feel quite sore and eating whole foods may disrupt the healing process. However, it's important to remember to avoid extremely hot beverages, straws, or smoking for at least a week post wisdom teeth removal.
2. Prepare to relax & recover
There's a common misconception that because it's mouth surgery, you'll be able to do everything you were doing before. But that's wrong. After the wisdom teeth removal, your body needs to focus on healing and recovering. That means avoiding extreme exercise for a few days, taking some time off work, and preparing yourself for at least a few days of movies and naps.
3. Don't touch the incisions
After the removal of the wisdom teeth, your surgeon will place stitches to close the incision. It's important to rinse your mouth with saltwater each night before bed to help keep the area clean. However, brushing your back teeth, and touching the incisions can delay and disrupt the recovery process.
4. Keep your mouth moving
On top of feeling sore from the surgery, the one thing that can make it worse is your jaw becoming stiff and unmoveable. To prevent long-term pain, it's important to move your mouth every so often by gently opening and closing it.
5. Follow pain-relief methods
Following wisdom teeth removal your cheeks will often feel sore and swollen. It's important to consistently apply ice in 20-minute intervals: 20 minutes on and 20 minutes off. On top of applying ice, take any pain medication as needed for optimal relief.
6. Listen to your doctor
Whether you're in a lot of pain or feel no pain at all, always remember to listen to your dentist. To heal as quickly as possible, follow any instructions provided by them.
Getting ready for your post-COVID-19 visit
Mackenzie Dental is taking new precautions and measures to ensure your visit is COVID-19 safe. Dr. Lloyd Pedivs is a family dentist in Vaughan and Woodbridge providing a wide range of professional services at the Mackenzie Dental Centre. If you think you're in need of wisdom teeth removal surgery visit our website or call us at 905-417-8700 for a consultation.