Physical appearance is like currency in the modern world. A good appearance makes you feel great. It gives you more self-confidence. You're more likely to get hired, close a business deal, or be able to go on dates. One way to improve the way you look, and in particular your smile, is to get dental veneers for your teeth. But what exactly are porcelain or composite veneers? And How can you keep them white?
If you're looking for a dentist in Vaughan, that offers high quality dental veneers and cosmetic dentistry near Woodbridge, visit Mackenzie Dental Centre.
What Are Dental Veneers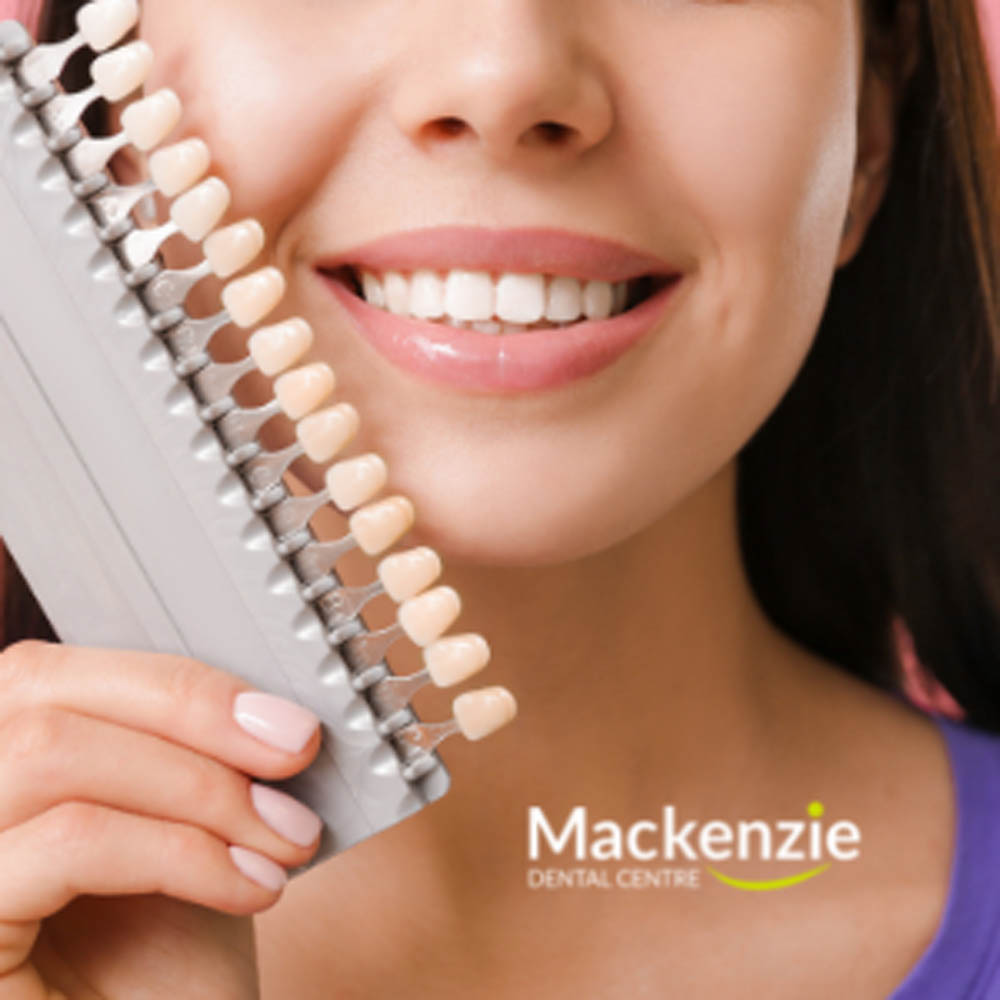 Dental veneers are a thin layer of material that is placed over the surface of your teeth. They are usually made out of porcelain or composite resin, and they are used to improve the appearance of your smile. Veneers can be used to change the color, shape, size, or length of your teeth. They can also be used to close gaps between teeth or to make crooked teeth look straighter.
7 Ways to Whiten Veneers
Use A Soft Bristle Toothbrush: Use a soft-bristle toothbrush when brushing your teeth. This will help to avoid scratching the surface of your veneers.
Brush Your Teeth After Eating Staining Foods: Rinse your mouth with water after eating staining foods. This will help to remove any residue that may be left on your teeth.
Use A Non-Abrasive Cleaner: Use non-abrasive toothpaste when brushing your teeth. This will help to avoid damaging and scratching the surface of your veneers
Avoid Products With Baking Soda: Avoid using baking soda products on your veneers. These products can damage the surface of your veneers and make them more susceptible to staining.
Avoid Staining Foods and Drinks: Avoid consuming foods and beverages that are known to stain teeth, such as coffee, tea, red wine, and dark-coloured juices. If you do consume these items, brush your teeth afterwards to remove any residual stains.
Have Your Veneers Professionally Cleaned: Regularly Have your veneers professionally cleaned by your dentist every six months to keep them looking their best.
Use Whitening Toothpaste: Plenty of whitening toothpaste on the market can help keep your veneers looking their best. Look for a toothpaste that contains hydrogen peroxide or other bleaching agents.
Cosmetic Dentistry: Approximately six to seven years after getting veneers, you will have to replace them so that they can look as bright as when you originally got them.
Wear Protective Mouth Gear: Wearing protective mouth gear when playing sports or engaging in other activities where there is a risk of your teeth being damaged can help to keep your veneers looking their best.
Dental Veneers at Mackenzie Dental Centre in Vaughan
At Mackenzie Dental Centre, our dentists in Vaughan understand the importance of a good smile. We also know that not everyone is born with perfect teeth. That's why we offer both porcelain and composite veneers as a way to improve your smile. Dental veneers are a great way to improve the look of your smile and gain more self-confidence. If you're interested in learning more about dental veneers and whether they might be right for you.