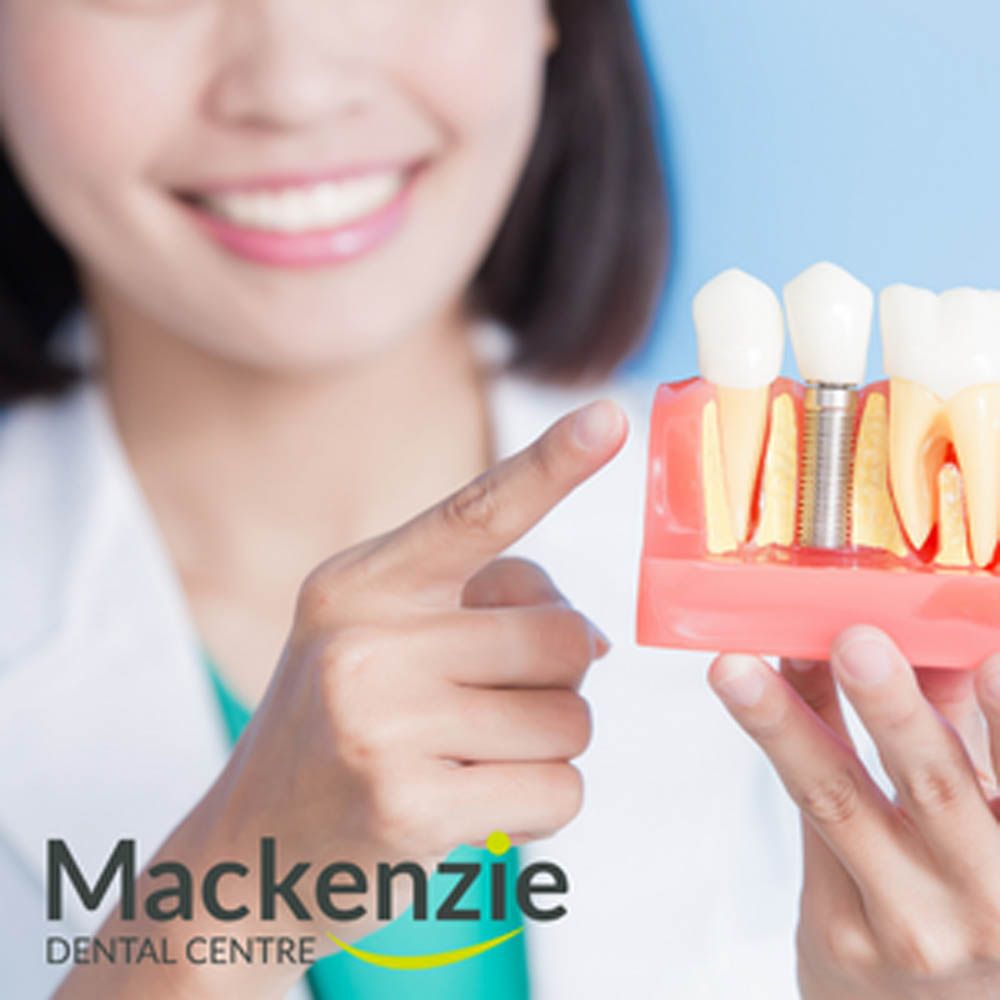 Any dentist in Woodbridge, Vaughan, will say that dental implants are an excellent option for replacing missing teeth. According to an emergency dentist in Vaughan, the benefits of dental implants include stability and strength and natural-looking teeth. Dental implants do not move once inserted into the jawbone and are much more stable than removable dentures.
What Is A Dental Implant
Dental implants are changing the way that patients can replace missing teeth. Our dental implant placement procedure is a relatively simple and convenient way to replace your tooth roots. Our emergency dentist in Vaughan performs the procedure, providing you with a stable foundation for your replacement tooth and ensuring a healthy smile.
A Dental implant is a form of prosthesis that dentists in Woodbridge, Vaughan, use to replace a lost tooth. A dental implant is a permanent artificial tooth root. A dental implant is a titanium post that is placed in the opening of your jawbone. A titanium abutment is then affixed to this post, and the crown is placed on top. The crown can be porcelain, porcelain fused to metal, or gold. The crown is used to replace a missing tooth. In some cases, they can also replace multiple missing teeth. A dental implant is the closest thing to natural as possible because it is made of the same material as your own teeth.
The implant will remain permanently in your mouth and can be easily cleaned and maintained. Most people who have dental implants say they feel more secure and confident in their smile after getting them. A dental implant is an option that many people overlook simply because of stigmas or misconceptions about dental implants. For example, people may feel that getting dental implants requires expensive procedures and long healing times, but this simply isn't true. In a lot of cases, you can have a dental implant for less than $4000, and the healing time is relatively short in comparison to other types of procedures.
The Dental Implant Process
The first step in the implant journey is having the implant surgery carried out by our professional and qualified dentist in Woodbridge, Vaughan.
Next, the area of your jaw where the implant will be placed will be numbed via gas or injection. This part usually is pretty quick, and you will feel a small amount of pressure during placement.
Correspondingly, there are two types of surgery that can be carried out by an emergency dentist in Vaughan.
The first is called an 'open surgery,' which means small incisions are made, and this is normally used for larger dental implants.
The second is a 'no-incision surgery' where smaller implants are placed using a special technique that does not require incisions. Then you simply need to wait for your body to heal before the new teeth can be placed.
What To Expect After Your Surgery
As with any surgery, you may experience the following:
Swelling
Swelling is expected after the procedure and typically gets better over time. You should avoid salty foods, ice-cold drinks, and smoking until the swelling has gone down.
Mild pain or discomfort
You may feel mild pain or discomfort following the procedure. This is usually caused by the healing process and will go away after a few days. Pain medication can alleviate this discomfort if needed.
Pain in your gums
You may experience slight pain or tenderness in the gums where the implant was placed. This can last anywhere from a couple of hours to a day or two.
For more information on the recovery process and recovery time for dental implants, contact the emergency dentists in Vaughan at Mackenzie Dental Centre. We will be happy to answer any and all of your questions.