Dental veneers from a trusted dentist in Woodbridge are a long-term solution to missing teeth, gaps, or irregularities. Dental veneers are an excellent way to boost your confidence, improve your health, and feel more confident with your smile. If you're searching for an experienced cosmetic dentist in Woodbridge, Maple, or Vaughan, call Mackenzie Dental Centre for a consultation with one of the most trusted Woodbridge dental clinics.
If you're curious to see if you're a good candidate for dental, porcelain, or composite veneers, here's a guide.
Age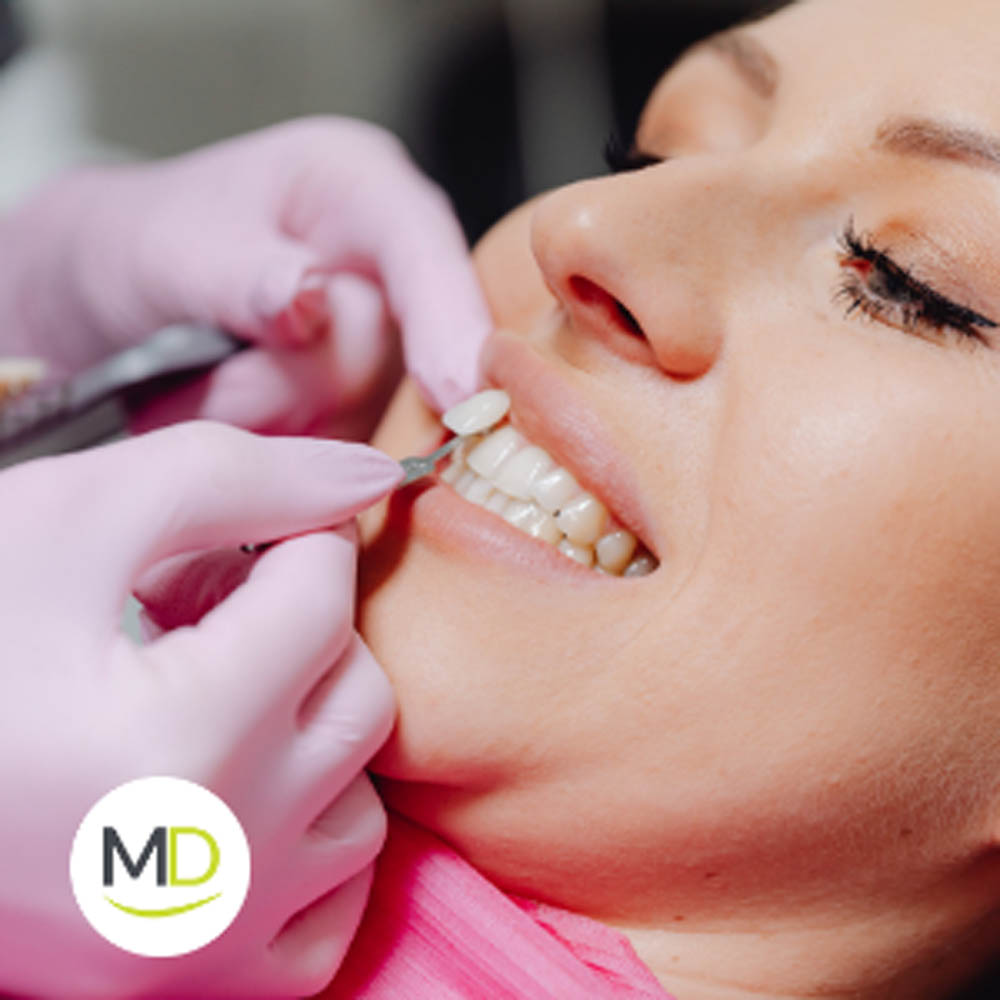 As people age, teeth will get worn down. Worn down teeth are generally a result of grinding or clenching; over time, the tops of teeth may become flat and dull. As a result, this may result in serious dental problems, especially if it's not handled correctly. For those who have noticed their teeth have worn down as they age, porcelain veneers are an excellent option. Veneers from Mackenzie Dental, your Woodbridge dental clinic, will restore the appearance of your teeth and make everyday activities, like eating and chewing, more comfortable.
Tooth Damage
Dental veneers are a great way to boost your confidence and restore your smile if your teeth are chipped, cracked, or broken. Your teeth can become damaged, chipped, cracked, or broken in many ways, often a result of a total accident. Whether you got hit in the face with a ball or had an incident while playing sports, veneers will help bring your smile and confidence back.
Discolouration
If your teeth have become stained or discoloured over time, you may choose professional or at-home whitening solutions. While whitening strips are readily available, they only do so much. For those who yearn for bright white smiles, porcelain veneers from Mackenzie Dental Centre will help you achieve your dream smile.
Gaps or Irregularities
If you have a gap in your teeth that you're keen on fixing, there are a few options to choose from, like composite bonding or veneers. When you book a consultation at Mackenzie Dental, we'll help you determine which is best for your teeth. Additionally, irregularities, like misalignment, can also be fixed by veneers. At Mackenzie Dental Centre, you'll be able to customize your veneers' shape, colour, and size to be confident in your brand new smile.
Dental Hygiene Routine and Healthy Enamel
In order to be a suitable candidate for veneers, you must be committed to excellent dental hygiene and care. This includes flossing, brushing three times per day, and visiting the dentist's office twice a year. In addition, it's equally important to have the right amount of tooth enamel. Because a thin layer of your teeth is shaved down to put the veneers in place, you need a good amount of healthy tooth enamel.
How Mackenzie Dental Can Help
If you're dreaming of a bright, white smile that'll turn heads, visit Mackenzie Dental Centre. Even if you're just curious about dental veneers and want to know if they're right for you, contact our team for a consultation to learn more.