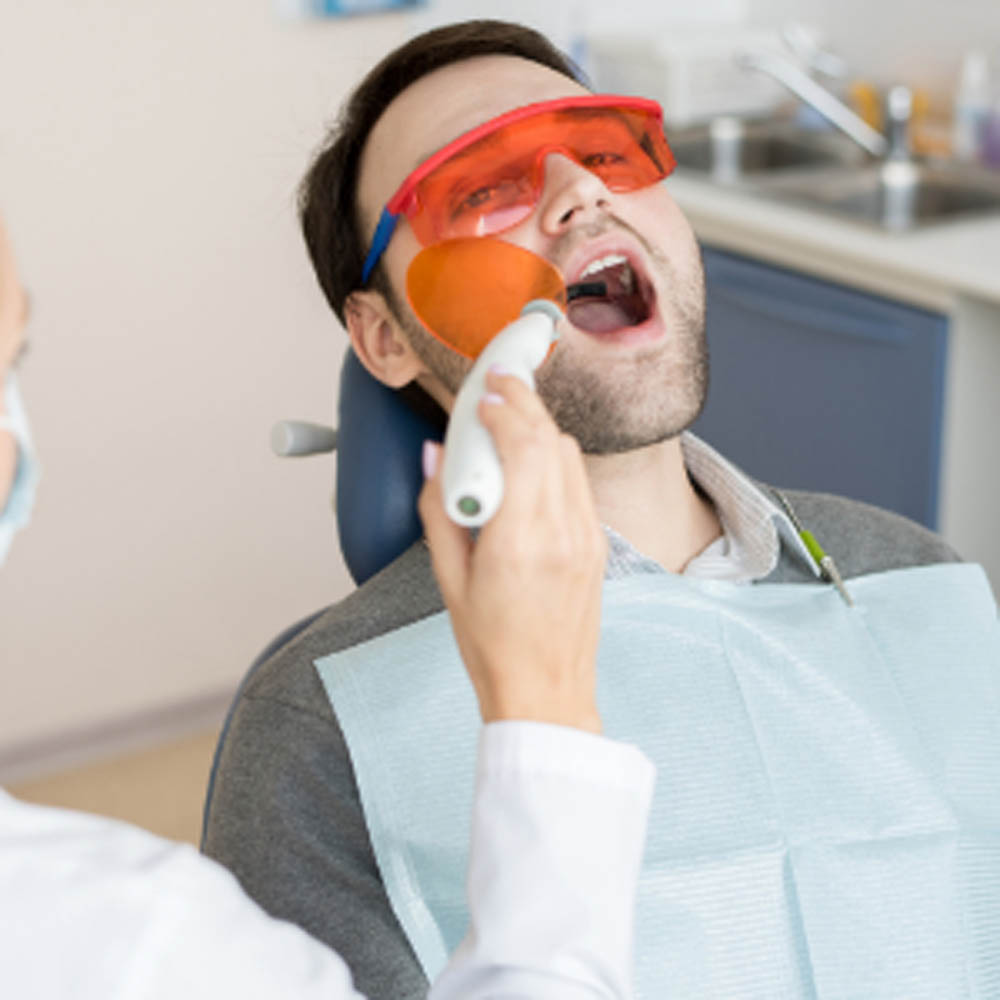 Laser dentistry is gaining in popularity due to its precise and pain-free efficacy. Many dentists in Woodbridge are now recommending patients switch to laser procedures to treat common dental concerns, including hypersensitivity, tooth decay, and gum disease. In general, laser dentistry can be used to treat almost any hard or soft tissue concern. It is also a popular choice for teeth whitening treatments. In this blog post, we have summarized all the benefits of laser dentistry for your next dental treatment.
Precise
One of the main benefits of laser dentistry is its precise execution. Many dentists prefer using laser dentistry for common procedures as it is more effective and has fewer side effects than more traditional treatment methods. The laser is able to precisely treat dental concerns, while naturally stimulating tissue regeneration.
Low Pain
Unlike traditional dental treatments that may require surgery, laser dentistry generates little to no pain or discomfort. All laser dentistry procedures do not require freezing or sedation and most patients feel almost no discomfort. This is a great choice for anyone with low pain tolerance or who is concerned about the pain and swelling following a traditional dental procedure.
Reduced Bleeding
During laser dentistry, the laser naturally promotes healing by cauterizing as it delivers treatment. This helps to prevent bleeding and results in reduced inflammation, pain, and bleeding both during the procedure and afterwards. Many patients with a fear of blood or a dislike of lingering symptoms prefer laser dentistry for this reason.
No Need for Sedation
Due to laser dentistry procedures being almost completely pain-free, no sedation is required for the treatment. This makes it both easy and fast to receive precise, pain-free dental treatment. Laser dentistry is a great option for anyone with low pain tolerance or who dislikes lingering pain from traditional treatments. Your dentist in Vaughan and Woodbridge will be able to recommend the procedure that fits best with your personal preferences and the type of dental concern you are experiencing.
Faster Healing
While the laser works to treat gum disease, tooth decay, hypersensitivity, or other ailments, it is also able to naturally stimulate tissue regrowth. Through cauterizing blood vessels and nerve endings, the entire procedure is painless and easy. With faster healing, you can return to your normal everyday life without lingering pain, swelling, or discomfort.
Choose a Leading Dentist in Woodbridge, Vaughan
If you are looking for a dentist in Woodbridge, visit Dr. Lloyd Pedvis. With many years of experience, he is dedicated to providing sedation dentistry for the entire family in Woodbridge, Vaughan and the Maple area. Dr. Pedvis and his expert team at Mackenzie Dental Centre use both laser dentistry and traditional procedures to treat tooth decay, gum disease, hypersensitivity, and more. A top dentist in Woodbridge, Dr. Pedvis also offers comprehensive cosmetic dentistry including tooth whitening, clear aligners, and veneers. He is always accepting new patients and is happy to provide treatment to the entire family.