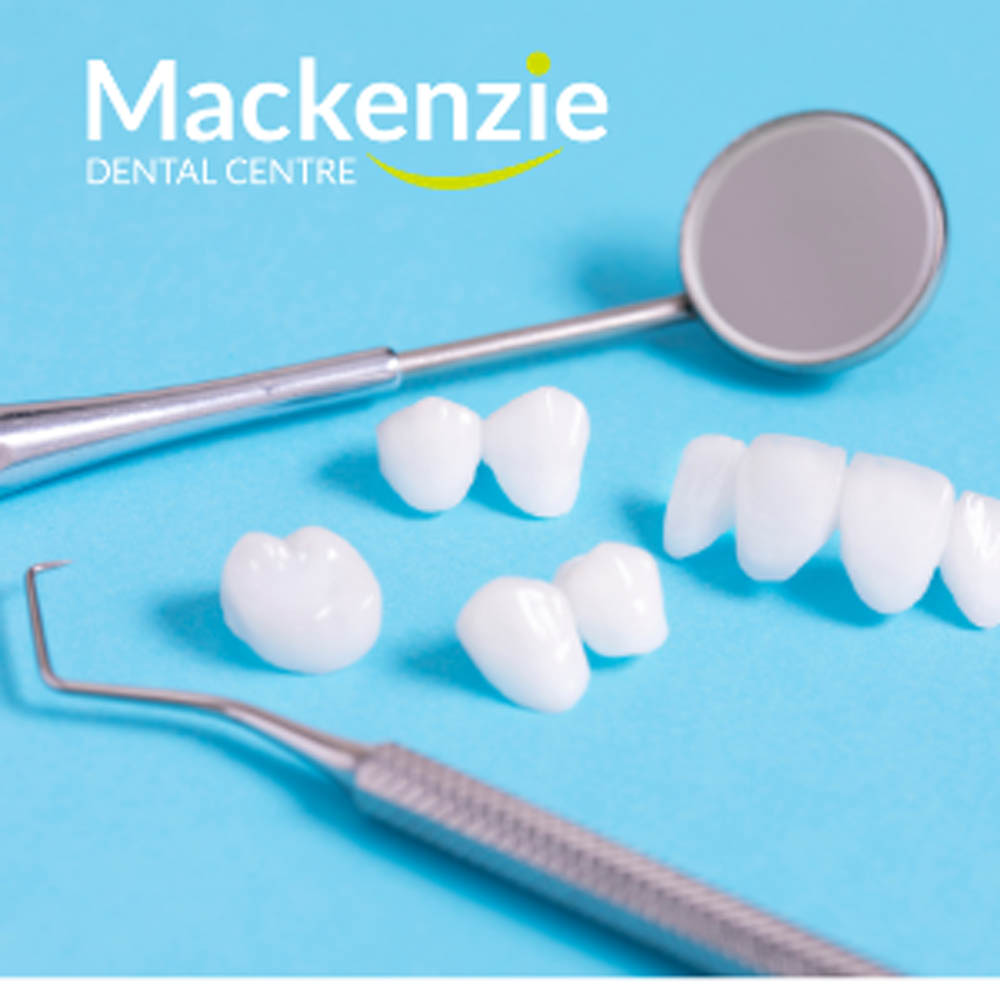 Your smile is considered one of your most essential features. It is one of the biggest factors taken into consideration when making a first impression. Therefore, it is important that you are confident about your smile. If you don't love your smile, a visit to a dentist in Vaughan can help you understand what options you have available to you.
Dental veneers are a great way to help you feel confident about your smile. Particularly, porcelain veneers are a very effective way to improve one's smile long-term. An experienced veneers dentist will be able to apply dental veneers to fix a variety of common dental imperfections. At Mackenzie Dental Centre, we ensure your dental veneers look natural and provide you with years of feeling confident about your smile.
What Are Dental Veneers?
Dental veneers are thin shells that are attached to the front side of teeth. At the Mackenzie Dental Centre, getting dental veneers from one of our veneers dentists is a non-invasive procedure and popular procedure.
There are two types of veneers to choose from, porcelain and composite. Composite veneers are the more affordable option. They are applied in one visit and provide patients with a perfect smile for up to 7 years. Porcelain veneers are custom fit to your teeth and therefore require multiple visits to your dentist in Vaughan. The added bonus is that you can expect your porcelain veneers to last anywhere from 10 to 15 years.
Why Do People Get Veneers
There are a variety of reasons why people choose to pursue getting dental veneers. Talking with a veneers dentist can help you decide if veneers are the right solution for you and help you determine the type of veneers you want.
Solution To A Variety of Aesthetic Imperfections
As people age, it is highly likely that their teeth become stained or can darken. We also can damage, chip or even break our teeth depending on the food we consume. Dental veneers have the versatility to fix a variety of cosmetic problems.
Most common issues corrected by veneers:
Fixing stained or discoloured teeth

Closing gaps

Straightening crooked or overlapping teeth

Repair chipped or unevenly sized teeth
Minimally Invasive Procedure
Veneers do not replace your teeth; they are a shell that is glued to the front of your teeth, requiring no surgical incisions. As mentioned above, depending on the type of veneers you choose, the procedure will be done in 1 visit or after 3-4 visits.
The most invasive component of the procedure is when the veneer's dentists remove a thin layer of enamel. If you already have weakened enamel, low prep or no prep dental veneers may be used, requiring minimal to no enamel shaving.
Helps WIth Tooth Sensitivity
If you already have a thin or worn-out layer of enamel on your teeth, you might be dealing with painful tooth sensitivity. By adhering veneers to your teeth, they can act as a protective barrier for your sensitive teeth.
Talk To A Veneers Dentist Today
Dr. Lloyd Pedvis and his team are happy to talk you through the different veneer options available to you. Book a consultation today, and let us help you achieve your perfect smile.