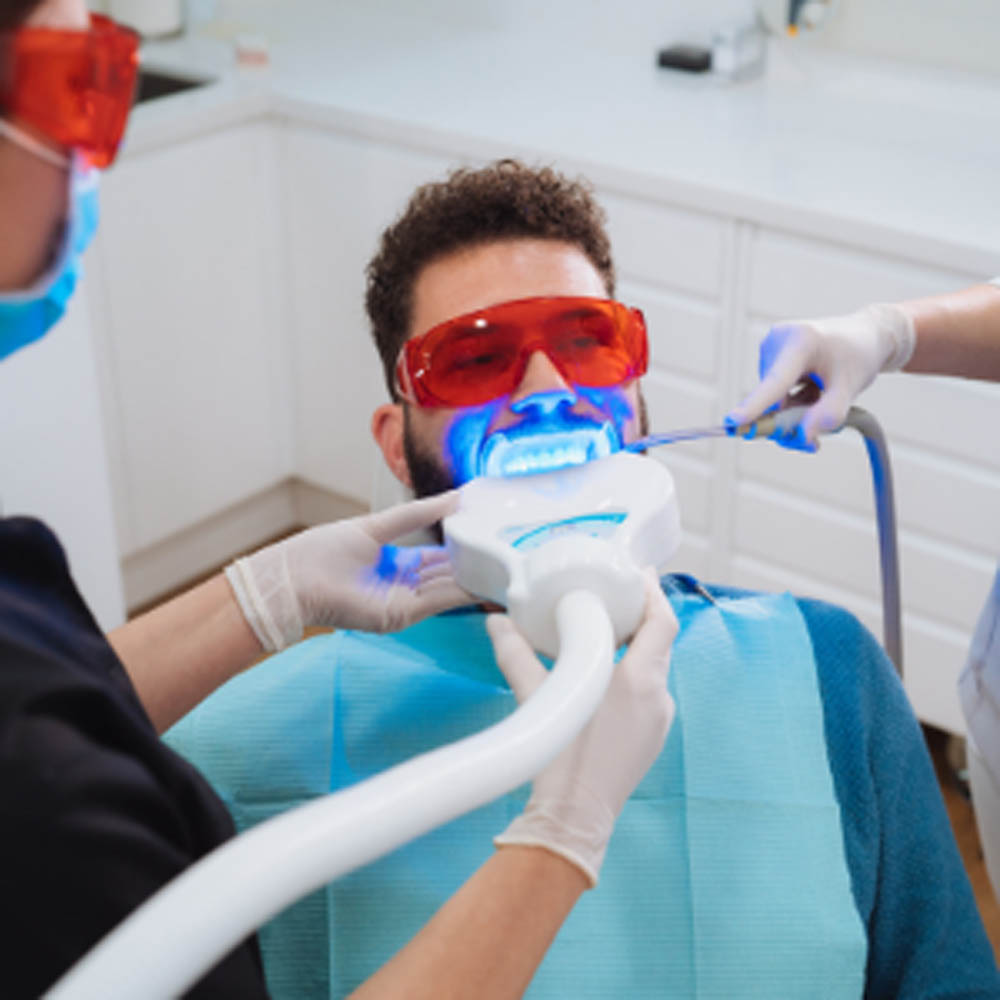 Laser dentistry is a new and exciting field of dentistry that uses lasers to treat a variety of dental concerns. One of the main benefits of laser dentistry is its painless procedures. Compared to other methods of dental treatment, laser dentistry services are virtually pain-free and are highly efficient at solving most common dental issues. There are two main types of laser dentistry based on whether they treat hard tissue or soft tissue. Some of the hard tissue procedures that use lasers include cavity detection, fillings, and sensitivity treatments. On the other hand, soft tissue procedures include treatments involving the gums. To find a laser dentist in Vaughan, look no further than Mackenzie Dental Centre. Dr. Lloyd Pedvis and his expert team provide a range of laser dental services to treat common concerns in the Maple, Vaughan, and Woodbridge area.
Treating Hypersensitivity
Hypersensitivity is a common problem that afflicts many adults. Usually sensitivity is evident when eating hot or cold food or drinks that cause a sharp pain in the teeth. Common treatments include using sensitivity toothpaste which helps to dull the sensation of pain. However, speciality toothpaste is not always effective for every patient. With laser dentistry, special dental lasers can be used to seal the root of the tooth and prevent further sensitivity and pain.
Tooth Decay
Overtime, many people will develop tooth decay, cavities, and other issues with teeth that may require treatment or removal. Traditionally, many dentists would use a drill to remove infected, dead, or diseased spots before filling or crowning the tooth. This usually requires anaesthesia and can be a cumbersome process. With laser dentistry, lasers can identify cavities and tooth decay and then treat the diseased spots in an almost completely pain-free procedure. This is often more effective and even cheaper than conventional methods of treating tooth decay.
Gum Disease
Similar to treating tooth decay, laser dentistry can be used to treat gum disease. Dental lasers can be used to both detect and treat sites of gum disease. Using lasers is usually more effective and less painful than traditional methods of gum disease treatment.
Teeth Whitening
Many people are unhappy with the colouration of their teeth. Over-the-counter products including toothpastes and whitening strips can be effective, but are often not enough to fully improve the look of teeth. With the help of your family or cosmetic dentist, laser dentistry can be used to provide a long-term, effective tooth whitening solution.
Dr. Lloyd Pedvis is an excellent laser dentist in Vaughan who currently treats the Greater Toronto Area. Dr. Pedvis and his team at Mackenzie Dental Centre offer a range of laser dentistry services in addition to family and cosmetic dentistry. Your entire family can receive the dental treatment they need at Mackenzie Dental Centre and Dr. Pedvis is currently accepting new patients. For more information on laser dentistry services or to book an appointment today, contact Mackenzie Dental Centre at 905-417-8700.