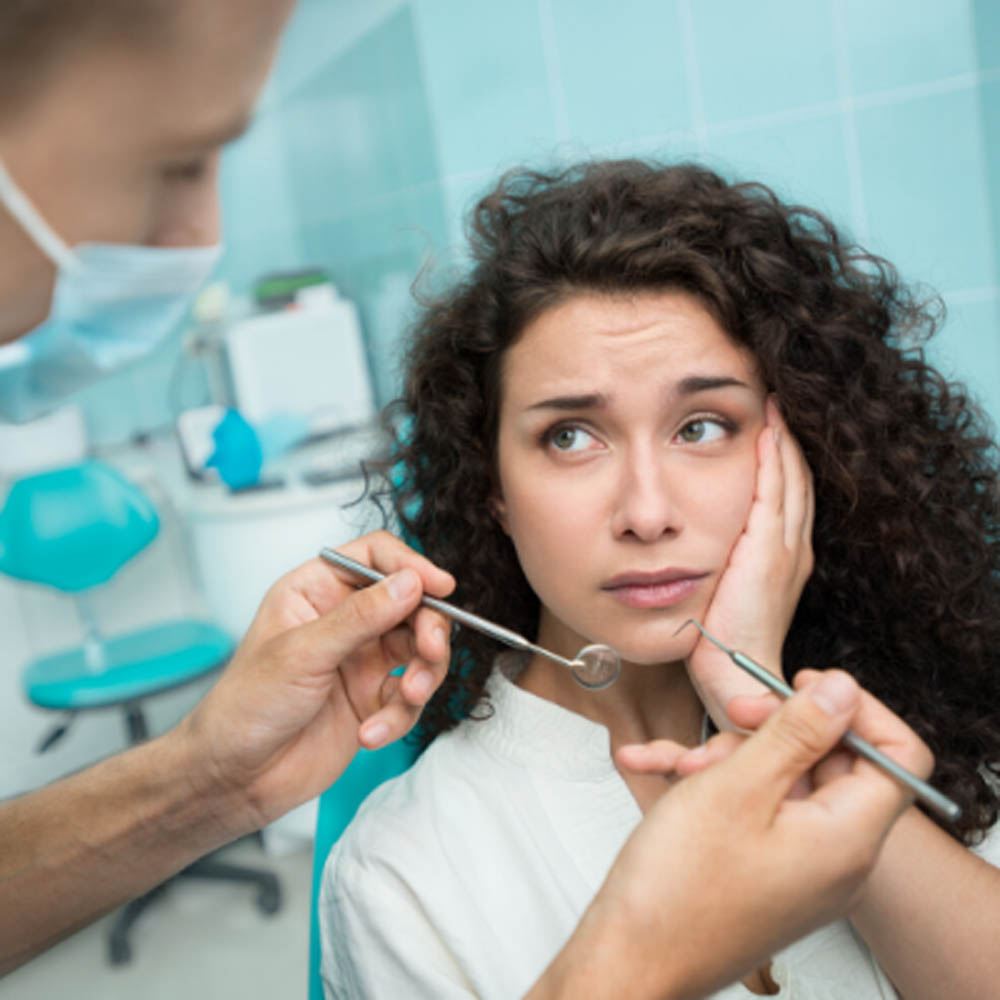 When a dental emergency happens it can be scary, dangerous, and anxiety-inducing. Unfortunately, a dental emergency can happen at any time of day and it's important to seek out professional assistance as soon as possible to avoid long-term damage. With little time to think, how do you find an emergency dentist in Vaughan during a dental emergency? In this blog post, we have helped outline the most important considerations when looking for an emergency dentist in Vaughan.
Why You Can't Waste Time Finding An Emergency Dentist
Depending on the type of dental emergency you are experiencing, the pain will likely be overwhelming. This pain will prevent you from sleeping, eating, and going about your daily life. Although you might want to see your family dentist in Vaughan, many people either do not have a family dentist or their dentist is unavailable for dental emergencies. When you are in pain, time is of the essence, and it is important to find the right emergency dentist in Vaughan as soon as possible.
In addition to treating pain, you will want to seek emergency treatment right away to avoid more serious complications. If a minor issue is left untreated, it can develop into a more serious cosmetic or life-threatening concern over time. This includes ignoring an infection or serious gum disease that should be treated as soon as it is identified. If you are experiencing unexpected pain, you should not hesitate to seek treatment right away.
How to Find the Best Emergency Dentist in Vaughan
Dental emergencies can happen at any time, making it important to find an emergency dentist who is available 24/7. To find an emergency dentist in Vaughan, you will want to find a dentist who is available and has a comprehensive list of emergency policies. In addition to availability, you will want a reputable and experienced family dentist in Vaughan to provide you with exceptional care. A dental emergency can be painful and scary and you want to find a dentist who is ready to quickly and reliably treat your concern. For most patients, their quality of care is the most important part of their visit to the dentist. Use both patient reviews and clinic websites to evaluate the quality of dental care provided by your prospective emergency dentist in Vaughan.
Emergency Dentistry With The Mackenzie Dental Centre
If you are experiencing a dental emergency and are looking for an emergency dentist in Vaughan, Dr. Lloyd Pedvis has over 25 years of experience providing exceptional family, cosmetic, and emergency dentistry to his patients in the Maple, Woodbridge, and Vaughan area. At Mackenzie Dental Centre, we have Dr. Pedvis and his expert team provide a range of dental services to treat everything from cosmetic concerns to major dental emergencies. Mackenzie Dental provides comprehensive dental care to help the entire family and Dr. Pedvis is available at all times to treat unexpected dental emergencies. For more information or to book a dental check-up or emergency appointment, contact Mackenzie Dental Centre today at 905-417-8700.