Many adults fear the day their wisdom teeth begin to impact and cause discomfort, requiring removal in order to be remedied. Wisdom teeth can be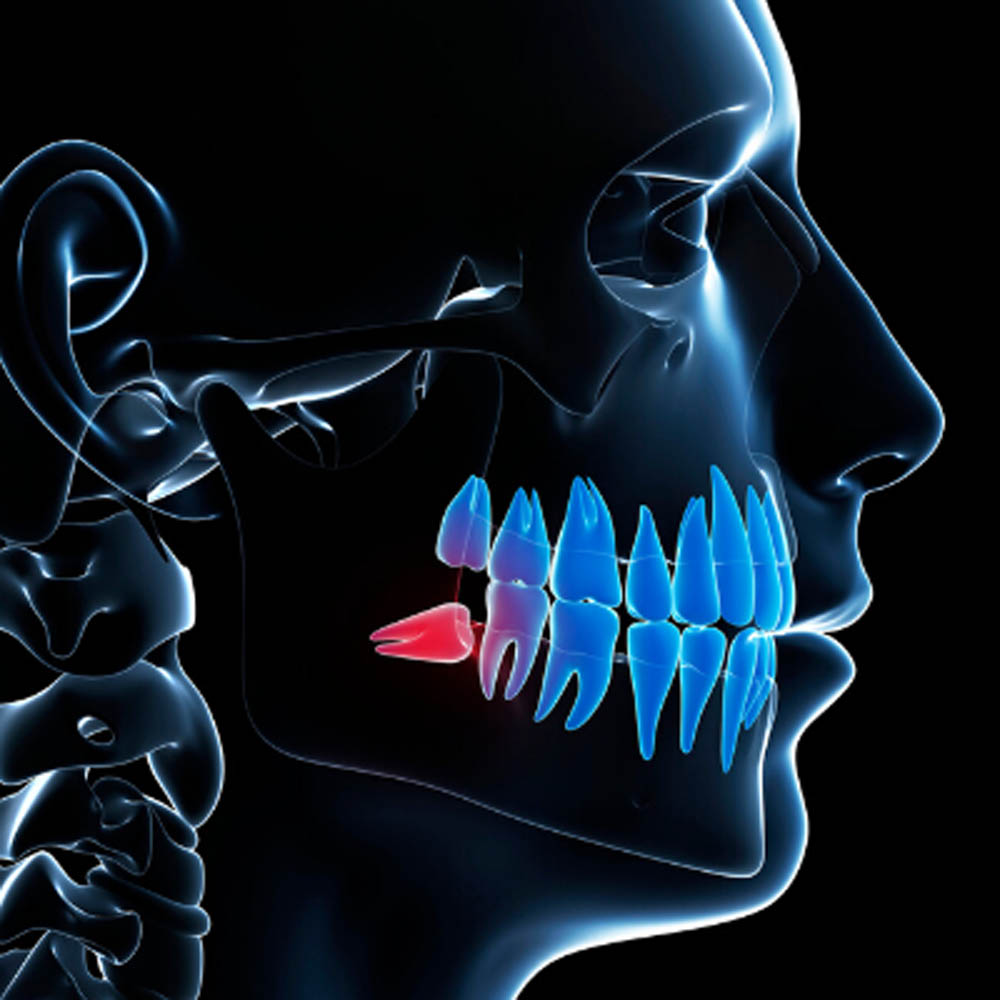 annoying and painful if ignored, but many people hesitate to get wisdom teeth removed, pushing the surgery off until it is absolutely necessary. Although wisdom teeth can be removed before you start to feel pain, what should you do if you've ignored them and now the pain is unbearable? In this blog post, we will discuss how you can manage relentless wisdom teeth pain and how you can access emergency wisdom teeth surgery.
What's considered a Wisdom Tooth emergency?
There are lots of reasons wisdom teeth may need to be removed. However, only certain circumstances constitute an emergency and will require immediate action. Here are some examples of complications involving wisdom teeth that require emergency care:
Infection from a partially erupted wisdom tooth
When wisdom teeth haven't fully emerged, it is possible for an infection to develop between your gums and jaw. Debris, food and plaque can all enter the site and cause an infection, which will result in swelling, pain, bleeding and potentially a fever. If you develop these symptoms, you will likely require emergency intervention.
Impacted wisdom teeth
When there is not enough room in the mouth for wisdom teeth to emerge, they may become impacted. This means wisdom teeth rest below the gumline where they can cause pain, swelling and overcrowding. Impacted wisdom teeth can also cause infection and may require emergency assistance.
Surgical site complications from extracted wisdom teeth
If you've recently had your wisdom teeth removed, the surgical site can become infected. This can cause pain, swelling and fever and should be treated immediately.
Emergency Remedies for Wisdom Tooth Pain
If you are experiencing wisdom tooth pain while you are waiting for surgery, here are a few tips for managing your comfort level. However, if the pain is persistent or unbearable, contact your dentist to discuss your symptoms as you may need to treat an infection.
Saltwater rinse
Mix a cup of warm water with a teaspoon of salt and swish for about a minute to help alleviate swelling and pain.
Over-the-counter pain relief
An over-the-counter pain reliever such as ibuprofen can help you manage your pain leading up to your surgery.
Benzocaine
A numbing agent such as benzocaine can be spread on the gums to help alleviate pain.
Why choose Mackenzie Dental for Wisdom Tooth removal?
At Mackenzie Dental Centre we are experienced with diagnosing and removing one or more wisdom teeth. If you are concerned about infection, impacted teeth or complications, we can help remove wisdom teeth and ensure you have a smooth recovery. Dr. Lloyd Pedvis has over 25 years of experience with family and cosmetic dentistry in the Vaughan area. Most dental insurance plans either partially or fully cover wisdom tooth removal. To book a wisdom tooth consultation or your next regular check-up, contact our team at 905-417-8700.