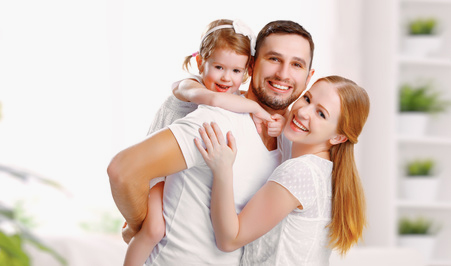 Searching for a new family and cosmetic dentist can seem like a daunting task. Whether you have moved to a new city, dislike your current dentist, looking for an emergency dentist, or are simply looking for a change, it is now easier than ever to find a new dentist. During your search, it is important to inquire about the dentist, their practice, and their service. In this blog post, we have helped outline the most important questions to ask before choosing a new family dentist in Vaughan, Maple, Woodbridge, or the broader Greater Toronto Area.
1. Is the dentist up to date on the latest procedures and technologies?
Just like all areas of medicine, dentistry continues to constantly evolve and change. Dentists need to constantly update their skills and remain on top of the latest research and techniques. When searching for a new family dentist in Vaughan, you do not want to transfer to a clinic using outdated dental practices! Make sure that you ask prospective dentists about their filling materials, whitening procedures, and surgery practices. You should also ask about your dentist's continuing education and the type of training and coursework they provide for their staff.
2. Does the dental practice meet all sanitization and cleaning standards?
Many dental offices follow careful sterilization procedures to reuse certain instruments and equipment. There are currently standards dentists must follow to sterilize and sanitize their equipment and spaces. These standards are constantly updated to ensure safe practice during the ongoing COVID-19 pandemic. Many dentists choose to go above and beyond these sterilization standards. A good dentist will have nothing to hide when it comes to keeping their practice clean and safe.
3. Does the dentist cater to a variety of insurance companies?
Insurance companies unfortunately want to maximize profit, not patient safety. An excellent dentist will prioritize your dental health and develop a comprehensive treatment plan to not let your insurance company dictate when and how you receive dental care. Make sure to ask your prospective dentist about their insurance billing practices.
4. Is the dentist personable and do they help you understand various procedures and techniques?
If you are looking for an emergency dentist in Vaughan or a family dentist in Vaughan, you want to make sure that you understand all the procedures you require for your dental care. A great dentist will take the time to get to know you as a patient and learn about your medical history. They will then take the time to walk you through procedures themselves or coordinate an appointment with a treatment coordinator. Either way, you should never leave a dental appointment with any unanswered questions.
At Mackenzie Dental Centre, Dr. Llyod Pedvis has over 25 years of experience as an emergency dentist in Vaughan and a family dentist in Vaughan, Maple, and Woodbridge. He provides personalized family and cosmetic dentistry, including regular check-ups, professional whitening, and many surgical procedures. His expert team provides comprehensive dental care for the entire family. For more information, or to book an appointment today, contact Mackenzie Dental Centre at 905-417-8700.