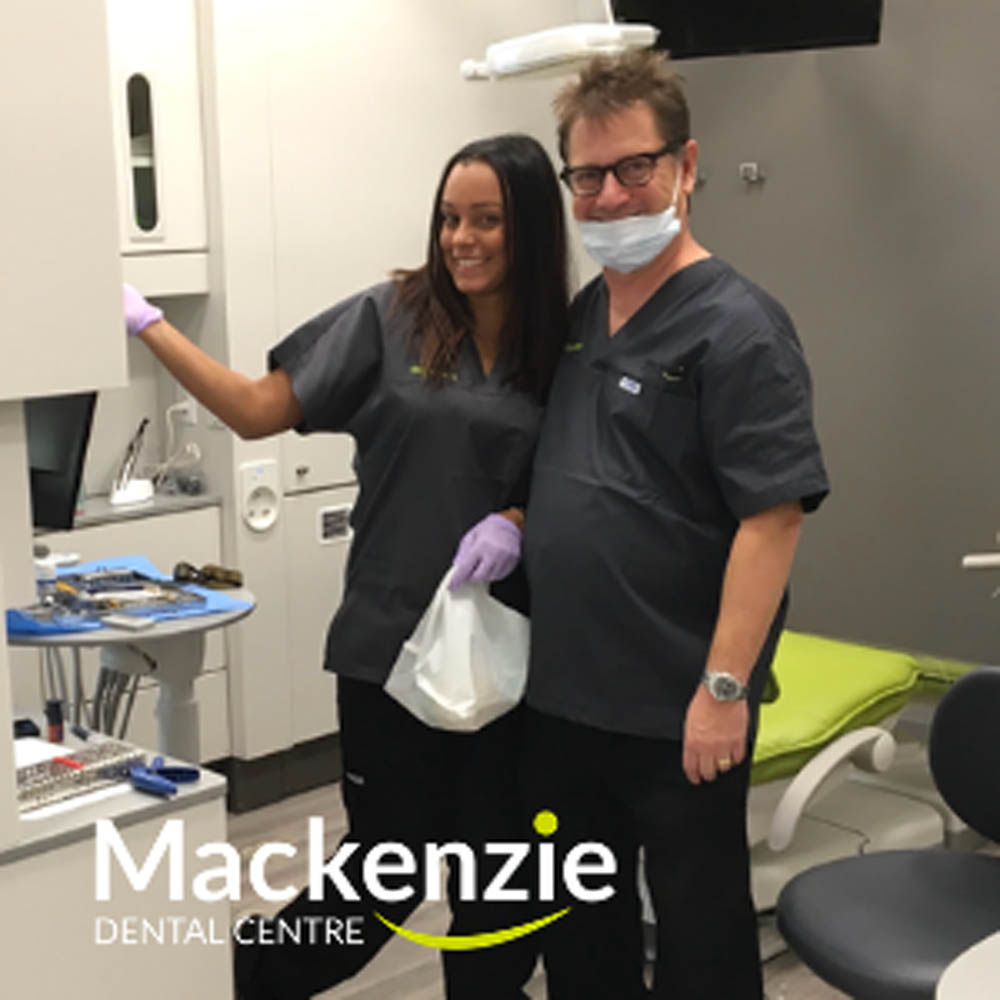 With all this extra time spent at home, it might be easy to let your oral hygiene habits start to slide. However, it is vital to maintain good oral health to put your best smile forward when you return to regular socializing. Thankfully, even during the ongoing lockdown in Ontario, your dentist in Vaughan or dentist in Woodbridge is considered an essential service. You can continue to get your regular check-ups and professional cleanings to ensure your teeth stay happy and healthy. Here are some of our top tips for maintaining a healthy smile during quarantine.
Watch Your Brushing Technique
Although most people know the importance of brushing their teeth, many people do not necessarily use the best technique. It is crucial that you brush your teeth for the dentist-recommended two minutes, twice daily. One of the benefits of working from home during quarantine is that you can also get into the habit of brushing your teeth after every meal. Although this can be cumbersome and unrealistic at the office, working from home gives you the chance to brush your teeth more regularly to help boost your oral hygiene. Remember to use a soft-bristled toothbrush and fluoride-based toothpaste. If you find you are struggling to brush your teeth for the full two minutes, try using a timer or app on your smartphone.
Always Floss!
Your dentist in Vaughan or your dentist in Woodbridge has probably told you about the importance of flossing. It can be challenging to remember to floss, but the extra time spent at home during quarantine is the best time to start making flossing a daily habit. Regularly flossing your teeth can help to reduce symptoms of gum disease, including red and puffy gums.
Rotate Your Toothbrush
In general, your dentist in Vaughan will recommend switching your toothbrush every three to four months. If you notice damaged bristles, you should replace your toothbrush sooner. Many people don't realize that it is also a good idea to switch your toothbrush after being sick to prevent the spread of germs.
Avoid Poor Diet and Health Habits
There are plenty of foods and drinks that can wreak havoc on your teeth. Sticky candy, gummies, toffee, and nut brittles can get stuck in teeth and are difficult to clean even with brushing. Soda and juice are both acidic and sugary and can damage tooth enamel and increase your risk of cavities. Some healthy habits to practice during quarantine are drinking plenty of water, sticking with fresh fruit and vegetables as snacks, and continuing to brush and floss your teeth regularly.
If you need a dentist in Vaughan or a dentist in Woodbridge, Dr. Lloyd Pedvis at Mackenzie Dental Centre can provide you and your family with comprehensive dental care. Dr. Pedvis and his team are continuing to operate during the ongoing COVID-19 restrictions in Ontario and to help ensure your family maintains good oral hygiene habits. To book a check-up or cleaning, contact Mackenzie Dental Centre online or at 905-417-8700.