In general, veneers act as a cap to cover up your existing teeth. This provides a smooth, evenly coloured surface to cover the teeth and transform your smile's look. Dental veneers are custom made to fit your teeth to improve their overall aesthetic. The procedure is performed by a veneers dentist, which could be your family dentist or a specialist, depending on your situation. Before you proceed with dental veneers, your dentist will conduct a thorough examination of your mouth, teeth, and gums to ensure that veneers are a good fit for you.
Tooth Conditions That Might Require Veneers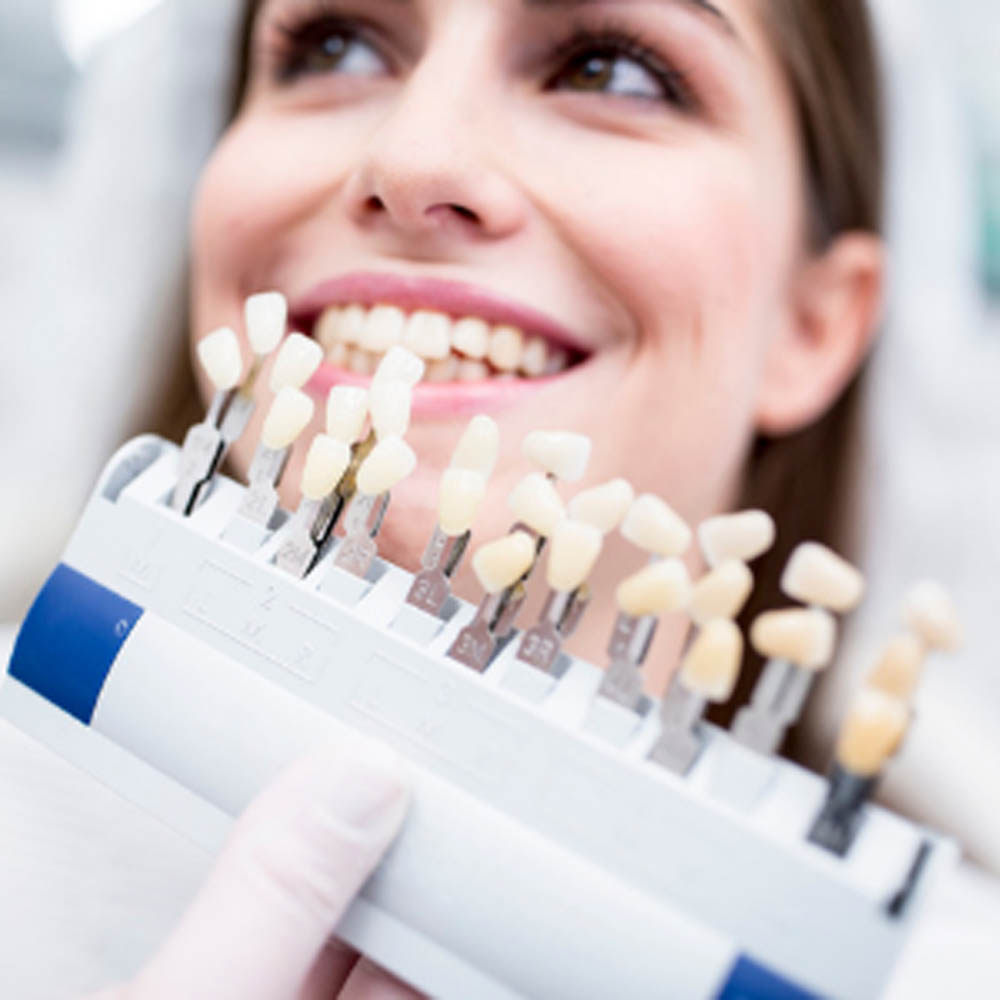 Porcelain veneers and composite veneers completely transform the look of anything from a single tooth to your entire mouth. A veneer can be installed on one tooth, or all your teeth, to improve their colour and shape. Some of the dental issues that veneers can treat include tooth damage and decay, crooked teeth, stained teeth, and off-white teeth. With veneers, you will be able to have long-lasting, straight, white teeth.
Differences Between Porcelain and Composite Veneers
Composite veneers are an affordable option for anyone looking to transform their smile. They are applied directly to the enamel of existing teeth in layers that harden into a strong resin. The veneer's colour is designed to match a patient's existing teeth, and your veneers dentist will shape and polish the resin into a beautiful final product.
Alternatively, porcelain veneers are another option that are durable and long-lasting. Most porcelain veneers will last upwards of 10 to 15 years, depending on your oral health. Porcelain has a "natural" look and will never stain. Porcelain requires additional professional expertise, so the procedure is more expensive than getting composite veneers.
For both porcelain and composite veneers, the best way to make your veneers last is to maintain consistent oral hygiene. Ensure you continue to brush your teeth for two minutes, twice daily and visit your dentist for regular check-ups and professional cleanings.
If you are looking for a veneers dentist in the Greater Toronto Area, Dr. Lloyd Pedvis and his team at Mackenzie Dental Centre, have over 25 years of experience providing family and cosmetic dentistry. Dr. Pedvis provides both composite and porcelain veneer procedures for patients of all ages. For more information on dental veneers or book a consultation, contact the Mackenzie Dental Centre team today at 905-417-8700.