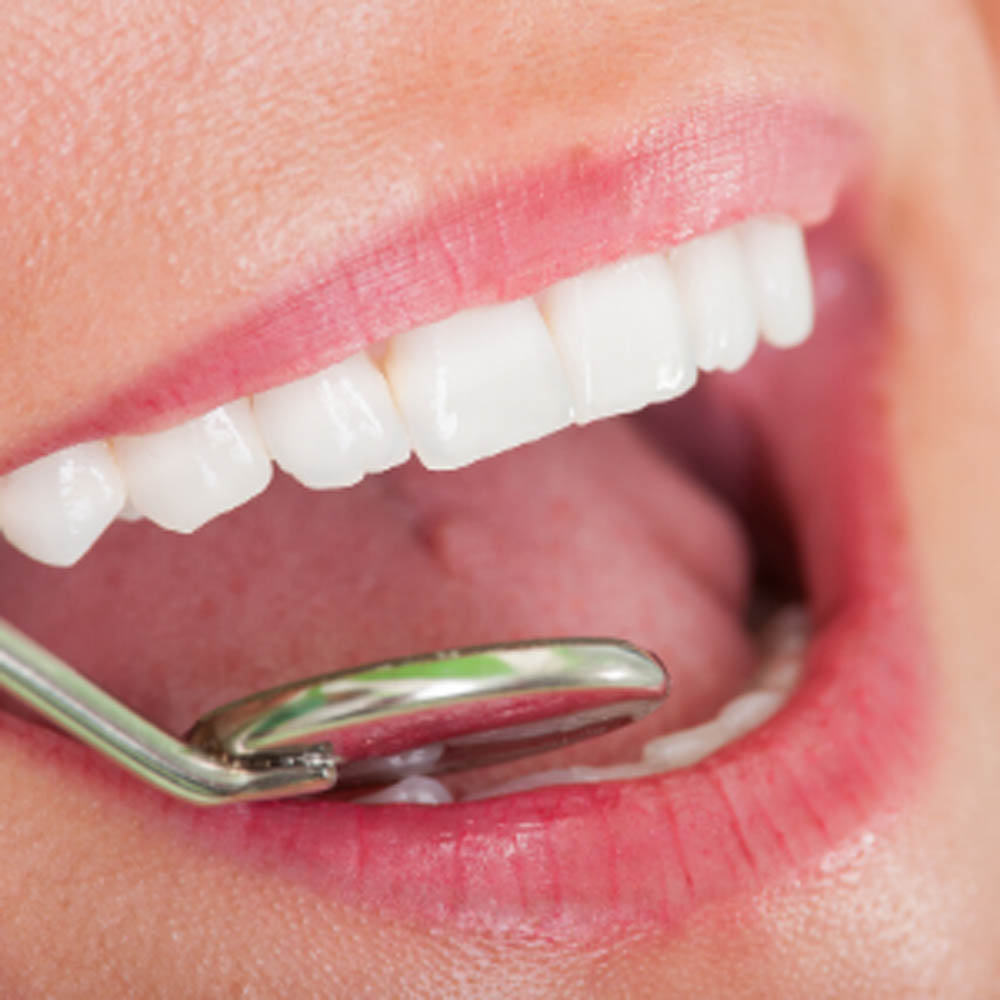 Not everyone is born with perfect teeth and very few of us have a "picture-perfect" smile. In fact, when you do see a glorious smile, it's often the work of cosmetic dentistry. And in many cases, it's the result of dental veneers.
Dental veneers are thin shells of porcelain (or composite material) that are designed to cover imperfections in teeth. They are intended to correct those imperfections and noticeably improve the aesthetics of the teeth.
While many issues can be remedied with porcelain and composite dental veneers, it's important to understand that improvement is only aesthetic and treatment isn't suitable for every patient (your dentist will advise).
Closing Gaps in The Teeth
Porcelain and composite dental veneers are used to effectively close the gaps between teeth. The thin translucent shells are custom-designed to cover the teeth while aesthetically closing gaps. By matching the colour of the teeth the finished application looks natural and original. The shells are bonded with special glue to provide a strong, durable, and long-lasting hold.
A White and Bright Smile
Although "teeth whitening" is a popular fix for many patients, not everyone responds positively to whitening products. This is where dental veneers can provide a better option. They are typically more resistant to stains than natural enamel, so teeth stay white longer. However, it's still important to maintain proper dental hygiene and even extra special care.
Covering Cracks or Chips
With certain cracks or chips, porcelain and composite dental veneers provide an added layer of protection that could help prevent more damage. But it's important for patients to understand that not all conditions can be treated in this way. With severe damage, your dentist will likely recommend a different treatment (perhaps a dental crown or dental implants).
Straightening The Teeth
Veneers can actually give you a "straightened" smile without having to engage in orthodontics (traditional braces). The idea is to aesthetically "reshape" your teeth, making them appear much more aligned. This cosmetic treatment is designed particularly for minor misalignments, while more serious misalignments still rely on traditional orthodontic treatments.
"Gummy Smile" Remedy
Some patients have a "gummy smile" – this is where the gums dominate naturally over the teeth. In this type of treatment, porcelain and composite dental veneers are designed to highlight the teeth and lessen the gums. Here again, patients must understand that results are aesthetic and not all patients would benefit. Your dentist will recommend the best approach.
Dental Veneers at the Mackenzie Dental Centre
At the Mackenzie Dental Centre, Dr. Lloyd Pedvis provides both porcelain and composite dental veneers for patients living in Woodbridge and local communities. Based on the patient's issue, and with proper diagnosis, Dr. Pedvis will recommend the very best approach.
With professional attention, veneers can make your teeth look so natural that it's very difficult to differentiate between the real teeth. Find out more by calling the clinic directly at 905-417-8700 or visit the clinic website at www.mackenziedentalcentre.com for more details.