Dental anxiety is not uncommon at all, but at times it can be debilitating, stopping people from visiting their dentists in Woodbridge, Vaughan for simple treatments such as cleanings and whitenings. So, when there is a dental procedure you really need, such as a root canal treatment, the anxiety can be intense. Despite the fear surrounding root canals, they're important for your dental health and overall well-being.
Visiting Mackenzie Dental Centre, a reputable dental clinic in Woodbridge, our team will help you feel comfortable for a pleasant experience.
Here are 6 steps to help you overcome the debilitating fear of root canal treatment before you see a dentist in Woodbridge, Vaughan.
Learn About Root Canal Treatments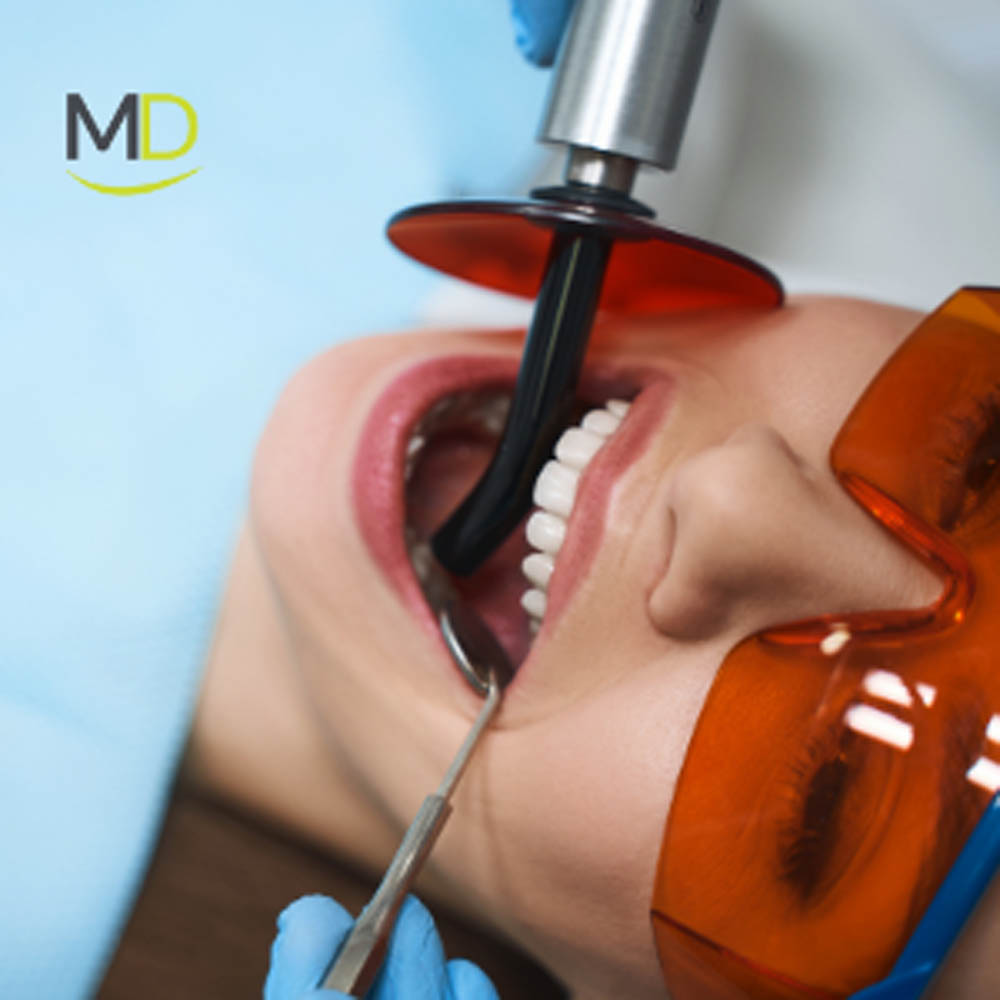 Root canals are a virtually pain-free procedure designed to prevent tooth loss, jawbone deterioration, and tooth infections. Every tooth has pulp or a root in its centre containing nerves and blood vessels. When an infection occurs in this area of the tooth it causes inflammation, pain, swelling of the gums and mouth, abscesses, and even bone loss. A root canal treatment relieves pain by removing the infected pump.
Numbing & Preparation
Typically a root canal will not be recommended unless it is a necessary step for your overall health. Dentists will use x-rays and inspections to assess the extent of damage to the area and use effective numbing techniques to ensure you're comfortable leading up to the procedure.
Then the dentist drills into the tooth, removes the infected pulp and injects a medication into the tooth to kill any remaining infection. And that's it. Nothing scary!
Be Forward-Thinking
Root canal treatment is undoubtedly the best option when thinking about pain, inflammation, infection, tooth extraction, etc. But instead of choosing between "bad" and "worse," change your perspective.
Focus on the positive aspects; you can keep your tooth and get rid of your discomfort as soon as possible. In the end, the treatment is worth a healthy mouth and a comfortable life. During the procedure, your dentist will do everything in their power to leave you undisturbed. However, you bear the greatest responsibility for allowing your body to heal without psychological pressure. The best way to ensure a smooth recovery after a root canal treatment is to approach the procedure with optimism and follow the advice of the Mackenzie Dental Centre team..
Self-Care & Stress Reduction
We all get nervous from time to time. And we all have our own techniques to relieve stress and agony. Like music? Bring your headphones. If you prefer your solo time relaxing in a bubble bath with a good book, treat yourself to a lovely evening.
Reach out to friends and loved ones who encourage you. They would love to help and support you. Some people may find it challenging to share their concerns with their loved ones. But most likely, they will be happy to offer emotional support or even accompany you to your appointment. There is only one caveat: you should keep your activities healthy to avoid medical complications later.
Plan Your Recovery
Planning your recovery is a real mood booster. For instance, prepare a comfortable space to relax and entertainment that you can passively enjoy. Set aside some uplifting, positive movies or your favorite movies or series that you have been waiting so long to watch again.
Check your library and pull out a good read. Buy an audiobook or check out a few of your favorite podcasters.
But remember that this is a recovery period, so be gentle with the treated tooth. Talk to your dentist about foods and drinks that speed healing. Also, ask them for the pain management guideline they recommend. Make sure to get all the medications in advance or have a trusted friend or family member pick them up for you.
Find a Dentist in Woodbridge You Trust
Getting all the strategies above done, you still need to find a skilled, experienced, and caring dentist in Woodbridge, Vaughan who understands the complications of dental anxiety and will help guide you through your root canal procedure with no hardship.
Getting a root canal can be a complicated treatment but doesn't have to be intimidating. When you know you're in good hands, there is nothing to worry about. Just keep calm, reach out to us, and we'll arrange an appointment at your earliest convenience.