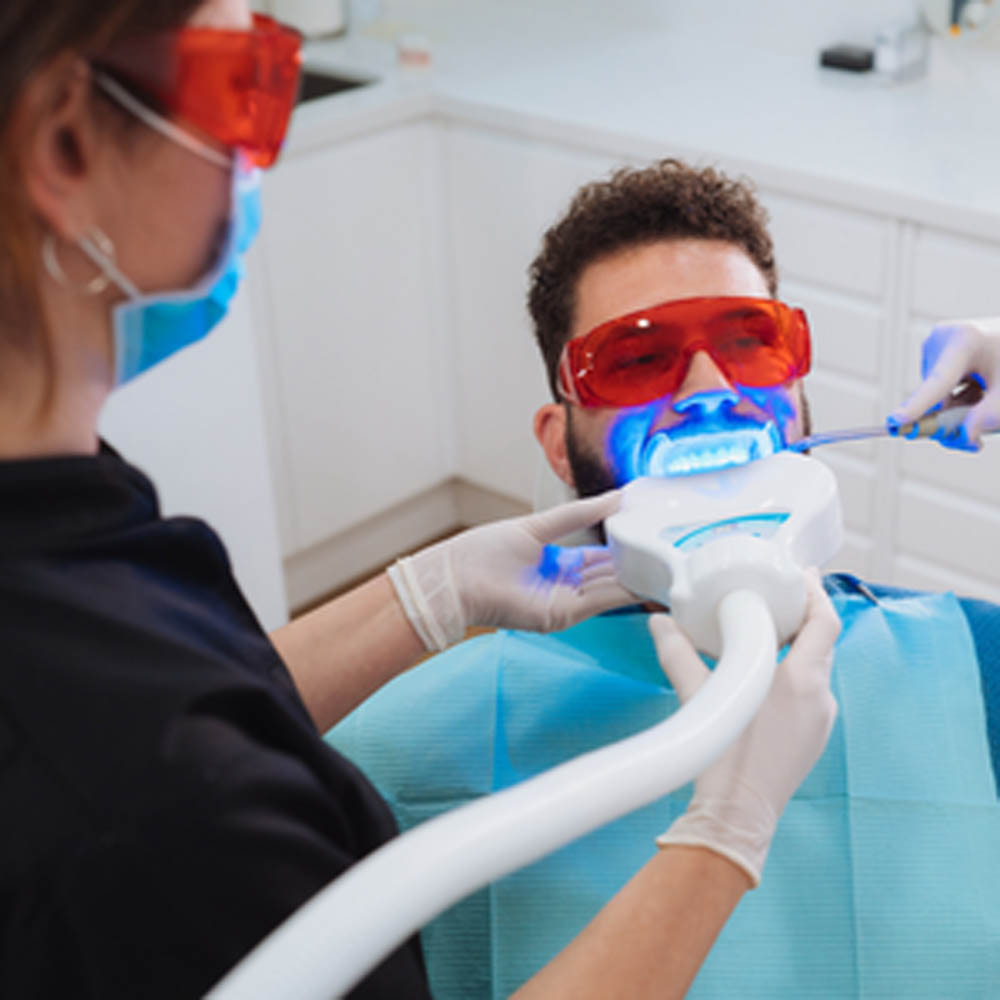 In the 1990s, researchers invented laser dentistry and dentists have continued to advance the technology in the years since its invention. Over the past thirty years, laser dentistry has revolutionized the entire field of dentistry and transformed how patients experience everything from standard to complex dental procedures. Unlike traditional dental interventions, laser dentistry eliminates the need for anesthesia as it involves a quick and painless procedure. If you are interested in laser dentistry treatments, a dentist in Woodbridge can help walk you through the process and provide you with the procedure.
How Safe is Laser Dentistry?
Laser dentistry is completely safe and in some cases safer than traditional dental interventions. Unlike traditional surgeries and treatments, laser dentistry has almost no post-treatment swelling, pain, or discomfort. Many patients prefer laser dentistry to traditional treatments because of the accelerated recovery process and the pain-free procedure that doesn't require anesthesia. A dentist in Woodbridge can provide laser dentistry treatments for everything from treating tooth decay and damage to more complicated oral surgeries.
Here's How Laser Dentistry Provides a Better Experience
Laser technology is precise and efficient, reducing the amount of time required for the dental procedure and eliminating the need for anesthesia. Following your procedure, you will no longer experience the pain, swelling, and bleeding that can last for days following traditional dental treatments. Thanks to laser dentistry, you can recover from your dental procedure in less than one day, returning to work and normal life in no time. Most patients prefer this accelerated recovery compared to traditional treatments that require days of soft food consumption, lead to relentless pain, and cause unsightly swelling of the face and neck. Laser dentistry is also more precise and reduces the likelihood of post-operative infection and complications.
Choose Laser Dentistry If You Have A Dentist Phobia
If you dislike visiting the dentist and are afraid of dental procedures, laser dentistry may be the solution you need. Unlike a traditional dental surgery or procedure, you will not need anesthesia, so you can be awake and aware of the procedure as it is happening. Laser dentistry also generates less bleeding and swelling, helping the mouthfeel less claustrophobic. Overall, the procedure is faster and the recovery is easier, helping you to enjoy going to the dentist again. For most patients, choosing laser dentistry is a no-brainer.
If you are looking for a dentist in Woodbridge or are interested in learning more about laser dentistry, Dr. Lloyd Pedvis and the expert team at Mackenzie Dental Centre are here to help. Dr. Pedvis has over 25 years of experience providing family and cosmetic dentistry to his patients in the Greater Toronto Area. Dr. Pedvis offers laser dentistry procedures to treat a variety of common dental ailments including tooth damage and decay. If you are concerned about your teeth and are interested in laser dentistry, or are simply looking for a routine check-up, contact the Mackenzie Dental Centre today at 905-417-8700.