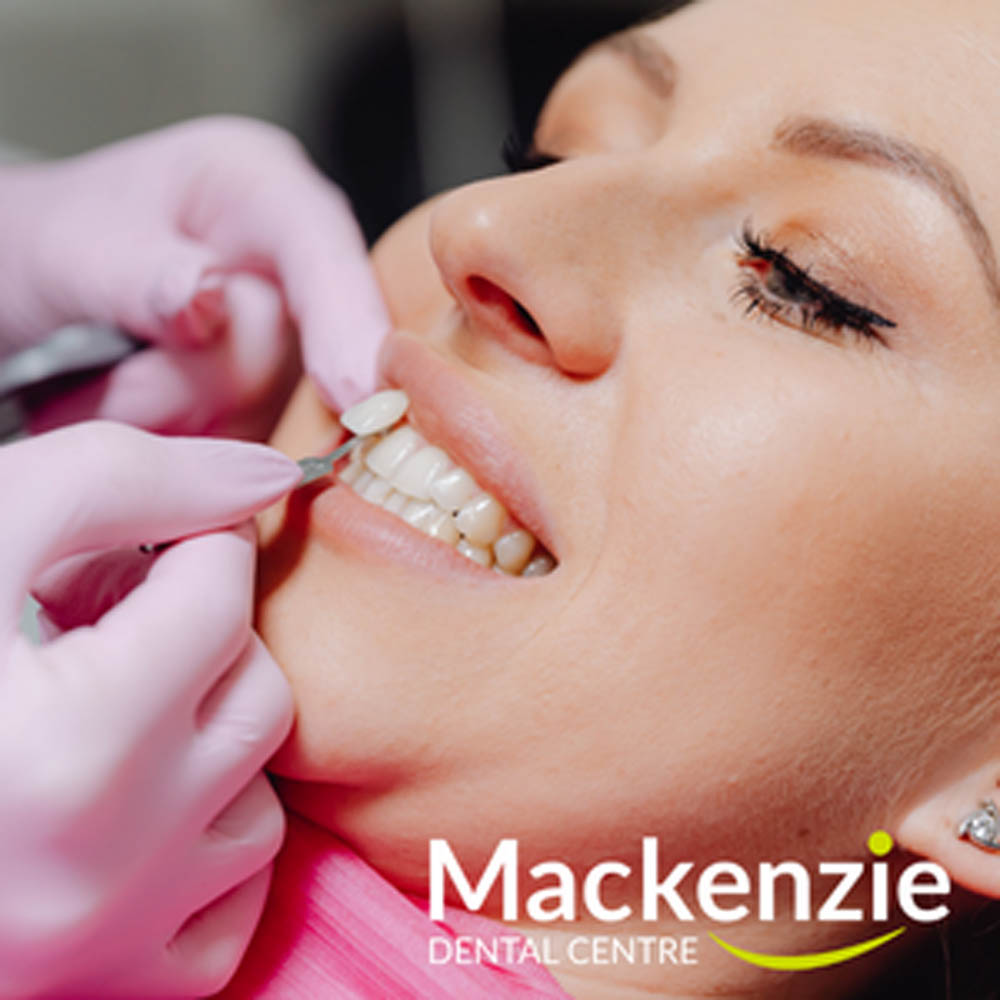 Ask any veneers dentist, and they will tell you that veneers are the perfect way to give you a smile that's straight from Hollywood. But you may be wondering what veneers are and if they are right for you. Here are some of the pros and cons of dental veneers, as explained by a dentist in Woodbridge.
What are Veneers
Veneers are a very popular way to cosmetically enhance your smile. They are made of thin porcelain shells that are bonded to the front surface of your teeth. Dentists in Woodbridge and Veneers dentists alike use dental veneers to correct a wide variety of aesthetic issues, including gaps, chips, and discoloration.
Dental Veneer Pros
There are many benefits to choosing veneers over other cosmetic treatments. One of the biggest advantages is that they provide a very natural-looking result. Porcelain is very similar in color and translucency to natural tooth enamel, so your veneers will blend in seamlessly with the rest of your smile. Additionally, veneers are extremely durable and can last for many years with proper care.
Easily whiten your smile - One of the main reasons why people opt for veneers is because they are looking for a way to achieve a whiter, brighter smile. Veneers can easily whiten your teeth by several shades and give you the Hollywood smile that you have always wanted.
Can fix a wide range of aesthetic issues - Another great thing about veneers is that they can be used to fix a wide range of aesthetic issues. If you have gaps in your teeth, chips, or discoloration, a dentist can use veneers to help correct these issues and give you the beautiful smile you deserve.
Veneers are durable - One of the best things about veneers is quite durable. With proper care, your veneers can last for many years to come. Additionally, veneers are stain-resistant, so you don't have to worry about them losing their whiteness over time.
Dental Veneer Cons
Of course, like any treatment, dental veneers also have some drawbacks that you should be aware of before making a decision. One potential downside is that the procedure is irreversible; once your natural tooth enamel has been removed to make room for the veneer, it cannot be restored. Additionally, veneers can be quite costly compared to other options such as whitening or bonding. However, many patients feel that the results are well worth the investment.
Veneers are not reversible - Once you get veneers, there is no going back. This is because your natural teeth will need to be filed down in order to make room for the veneer. So if you decide later on that you don't want veneers, after all, it's not as simple as just removing them - you will need to get new dental work done altogether.
Increased Tooth Sensitivity - Some people may experience increased tooth sensitivity after getting veneers. This is because the enamel on your teeth has been filed down in order to make room for the veneer, which can lead to increased sensitivity. If you have sensitive teeth, talk to your dentist in Woodbridge about this before getting veneers.
Veneers are not cheap - Another downside of veneers is that they are not cheap. Getting veneers can be quite costly, so it's important to make sure that you are financially prepared before deciding to get them.
Final Thought
If you're considering dental veneers but aren't sure if they're right for you, schedule a consultation with one of our experienced veneer dentists at our Woodbridge dental clinic, Mackenzie Dental Centre. Our dentists in Woodbridge can help you weigh the pros and cons and make an informed decision about what's best for your individual needs and goals. Contact us today!