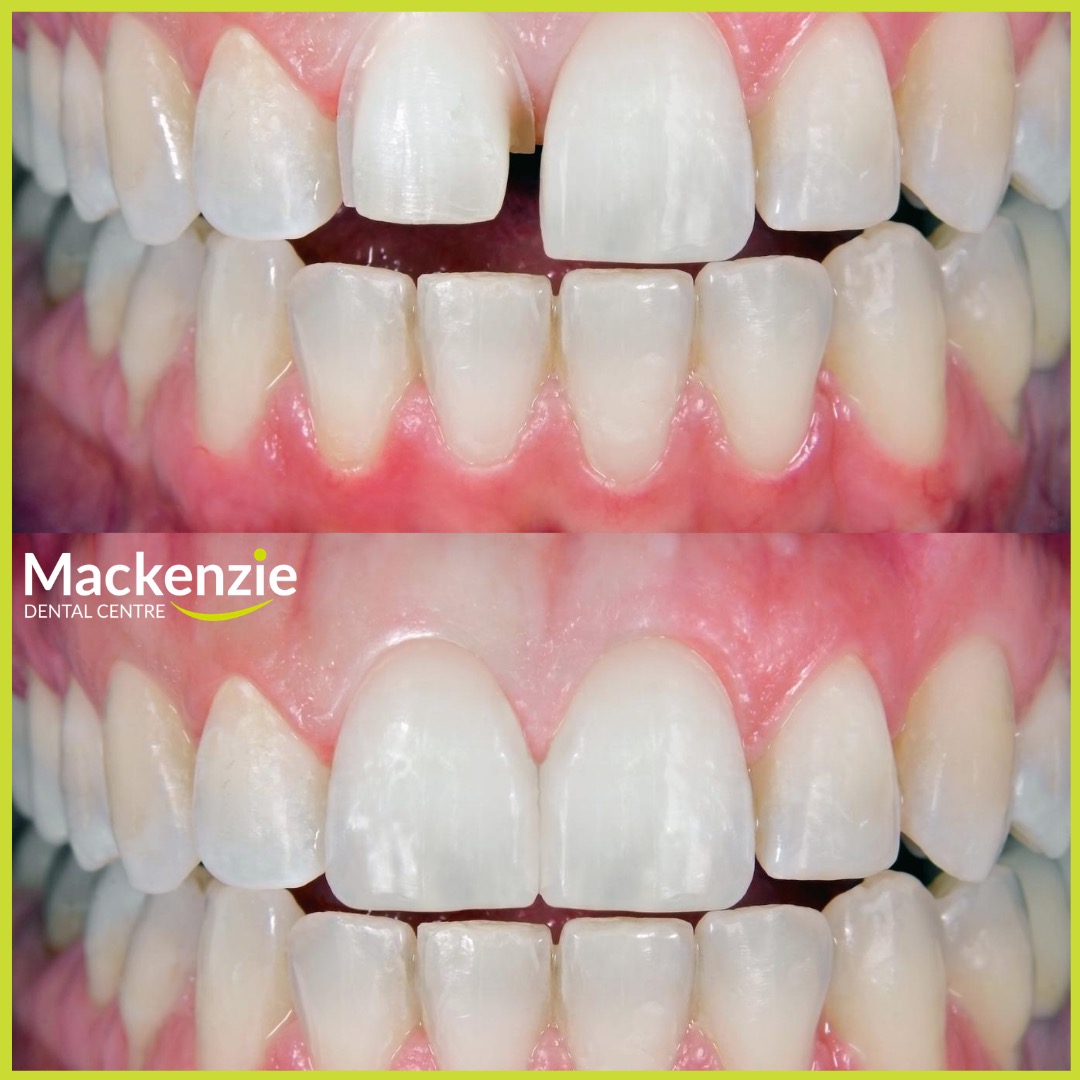 Most of us aren't gifted with perfect teeth, and only few of us were born with that "picture-perfect" smile. But what many people are unaware of is that quite often, that glorious smile is the creative work of professional cosmetic dentistry. And one of the more common cosmetic approaches is applying dental veneers.
Dental veneers are very thin customized "coverings" that are applied to the surface of the teeth to improve their appearance. These "coverings" are bonded to the teeth in order to change the size, shape, or colour of the teeth, thus improving overall aesthetics.
While many imperfections can be remedied by applying dental veneers, the overall improvements are only aesthetic. In order to properly assess whether dental veneers are right for you, it's always valuable to seek professional dental advice. Before deciding, here are five reasons you might need dental veneers.
Closing Up Gaps in the Teeth
Both porcelain and composite veneers can be used to close up unappealing gaps between teeth. The translucent veneer shells are customized to cover a tooth (or teeth) so that gaps are "closed up". The finished veneers match the original tooth colour and the teeth look and feel all-natural.
A Whiter and Brighter Smile
Teeth whitening procedures are a popular option for dental patients. However, not every person responds well to whitening. As such, veneers provide a better option for enhancing aesthetics. Veneers are quite resistant to unsightly stains, and therefore teeth stay white for a longer period.
Correcting Cracks or Chips
Certain cracks and chips can be effectively corrected with veneers. It's because the application adds a layer of protection to prevent additional damage. However, not all cracks and chips can be treated. With more severe damage, the dentist will recommend a more appropriate treatment.
Straightening Out the Teeth
When professionally applied, veneers can actually "straighten" the teeth without orthodontics. The idea here is to "reshape" the teeth aesthetically, which makes them appear more aligned. This is considered a cosmetic treatment, which is designed to adjust only minor misalignments,
Overcoming "Gummy Smile"
Some dental patients naturally have a "gummy smile". It can often be unattractive as the gums dominate over the teeth. With veneers, the teeth are highlighted while the gums are diminished. Here again, the outcomes are aesthetic and not every patient will benefit from the procedure.
For Woodbridge Dental Services Choose the Mackenzie Dental Centre
Patients who are looking for Woodbridge dental services can count on the Mackenzie Dental Centre for a full range of treatments and procedures. Following a comprehensive diagnosis, Dr. Lloyd Pedvis will recommend the best option for either porcelain or composite veneers.
The Mackenzie Dental Centre offers patients the highest standard of dentistry from a team of highly experienced practitioners. Whether you're coming in for a simple treatment like whitening, or a more complex surgical procedure, the focus is always on providing patient satisfaction.
Find out more about Woodbridge dental services by calling the Mackenzie Dental Centre at 905-417-8700 or visiting the website at www.mackenziedentalcentre.com. One of the team can set up an appointment, or answer any questions about our range of treatments and procedures.