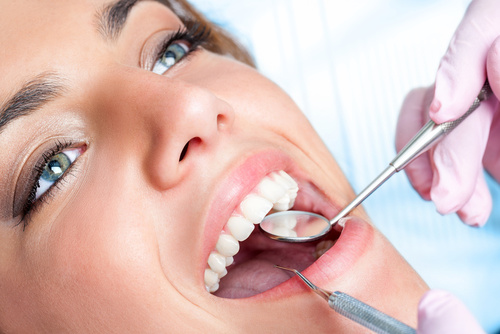 Root canal surgery has come quite a long way over the years. It's safe and effective while providing excellent long lasting results. Patients looking for a root canal dentist in Vaughan and Woodbridge can rely on Dr. Lloyd Pedvis for a high level of expertise in the field.
Dr. Pedvis is a root canal dentist at the Mackenzie Dental Centre, offering root canal surgery using the latest state-of-the-art equipment. The idea, of course, is to restore the integrity of a damaged tooth, but even with the best of treatments, post-surgery care is essential.
Proper Care After a Root Canal Procedure
With a root canal procedure, the nerve and pulp of a damaged tooth are removed in order to save the physical tooth. It means that a tooth doesn't have to be extracted and optimum tooth health is restored. However, to ensure a 100% recovery post-surgery care is critical.
Safe Pain Management
Surgery typically causes tenderness and inflammation, even though this is short-lived. This type of pain is best managed with popular retail medication. In situations where something more powerful is required, the dentist will prescribe medication.
Choose Food Carefully
The mouth can be sensitive after a root canal treatment, so it's important to choose foods carefully. It's best not to eat hard foods, chewy foods, and spicy foods. Better options are soup, oatmeal, and scrambled eggs (but nothing too hot or cold).
Optimal Oral Hygiene
Good oral hygiene is essential after a root canal, especially in averting any chance of post-surgery infection. All of the regular rules apply, as they do for day-to-day oral health. What's important is not to irritate or disturb the surgery area in any way.
Finish The Treatment
Because a root canal is performed in steps (to let the mouth heal) it's important to follow the dentist's treatment protocol and have the final "crown" placed as soon as possible. Any delay in the protocol can compromise the work already performed.
Follow Instructions
As an experienced root canal dentist, Dr. Pedvis will recommend specific post-treatment care. This is because every patient is different and every recovery is unique. Following the dentist's recommendations will ensure a smooth and speedy recovery.
Root canal treatments at the Mackenzie Dental Centre
With root canal surgery, it's not uncommon for patients to search for 24-hour emergency dentists – something that is readily available at the Mackenzie Dental Centre. In most cases, Dr. Pedvis can provide urgent care for a variety of emergencies – from a broken tooth to a more serious injury.
During COVID-19, everything has changed, including the availability of 24-hour emergency dentists. At the Mackenzie Dental Centre, we are slowly re-opening the clinic and operating with extra safety precautions. We are also ensuring physical distancing measures to protect our staff and patients.
In addition to root canal treatments, we continue to provide dental exams, teeth cleaning, and various cosmetic procedures. Find out more by calling the clinic directly at 905-417-8700, visit us online.