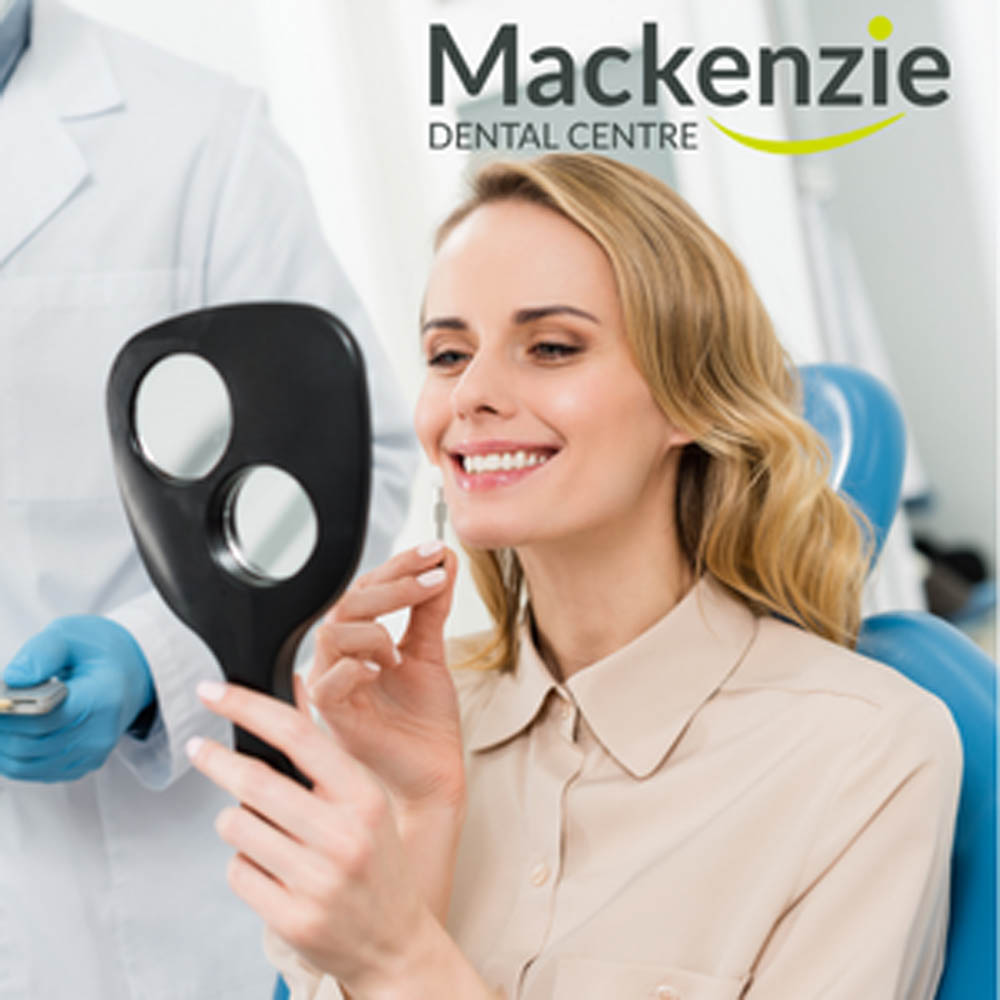 Dentistry is an industry that requires a precise understanding of the anatomy of the mouth, the health of your teeth, and your dental history. To create a solution to all of your dental problems, you need to have an expert team working for you. At the Mackenzie Dental Centre, our team of dentists in Vaughan are trained professionals with decades of experience. We have a staff of specialized dentists, including root canal dentists. As the leading dentist in Vaughan, we are dedicated to treating our patients with respect and creating individualized treatment plans for each person.
Often, patients are not sure whether or not they should get an implant or have a root canal. One option that is really good for one person may not be the best fit for someone else. Since several factors need to be considered when repairing any type of tooth, root canal vs. dental implants are two very different procedures. There are many reasons why you may need to opt for either procedure or even both treatments.
Root Canal Vs. Dental Implant
There are some distinct advantages and disadvantages to either option. The main difference is that dental implants are designed to replace missing teeth altogether, while root canals aim to preserve the entire tooth.
Root Canal
A root canal is a standard procedure used to save your natural teeth. A root canal dentist will drill a small hole into the tooth to access the inside the tooth. A piece of the tooth, called the pulp, is removed to clean out the infected area. Once this is done, the inside of the tooth is filled in with a rubber material called gutta-percha.
If your tooth still has room for it, a filling is also used to repair any gaps in your tooth's surface. The entire procedure usually takes about an hour or so, but there are cases when it can be longer or shorter. It all depends on how much work needs to be done on your tooth.
How Long Do Dental Implants Last
Dental implants are a great option when you need to replace a single tooth. Dental implants provide long-term stability for replacement teeth that can be lost due to events such as tooth decay, injury or infection. As the most advanced method for tooth replacement, dental implants are the go-to option for many patients our root canal dentists see. One of the biggest benefits of dental implants is their longevity.
Implants are scrutinized under the hard, everyday use that typical dental restorations are not. As a result, they've become one of the most durable types of dental restoration available. When considering how long dental implants last, it's important to review the typical use and abuse that they're subjected to.
The typical lifespan of a dental implant is around 25 years, but this may vary depending on the patient. The longevity of implants depends on factors such as oral hygiene, diet, and your overall health. Implant success is also at risk if you smoke or drink alcohol heavily.
Dental implants and root canals both pose as solutions for different tooth ailments, but there is a distinct difference between the two. A root canal is a procedure that removes all of the infected material from inside of a tooth and then fills the tooth with a non-living material. On the other hand, dental implants replace missing teeth and can be an alternative to bridges and dentures. Speak to one of our dentists in Vaughan today to see how we can help you.