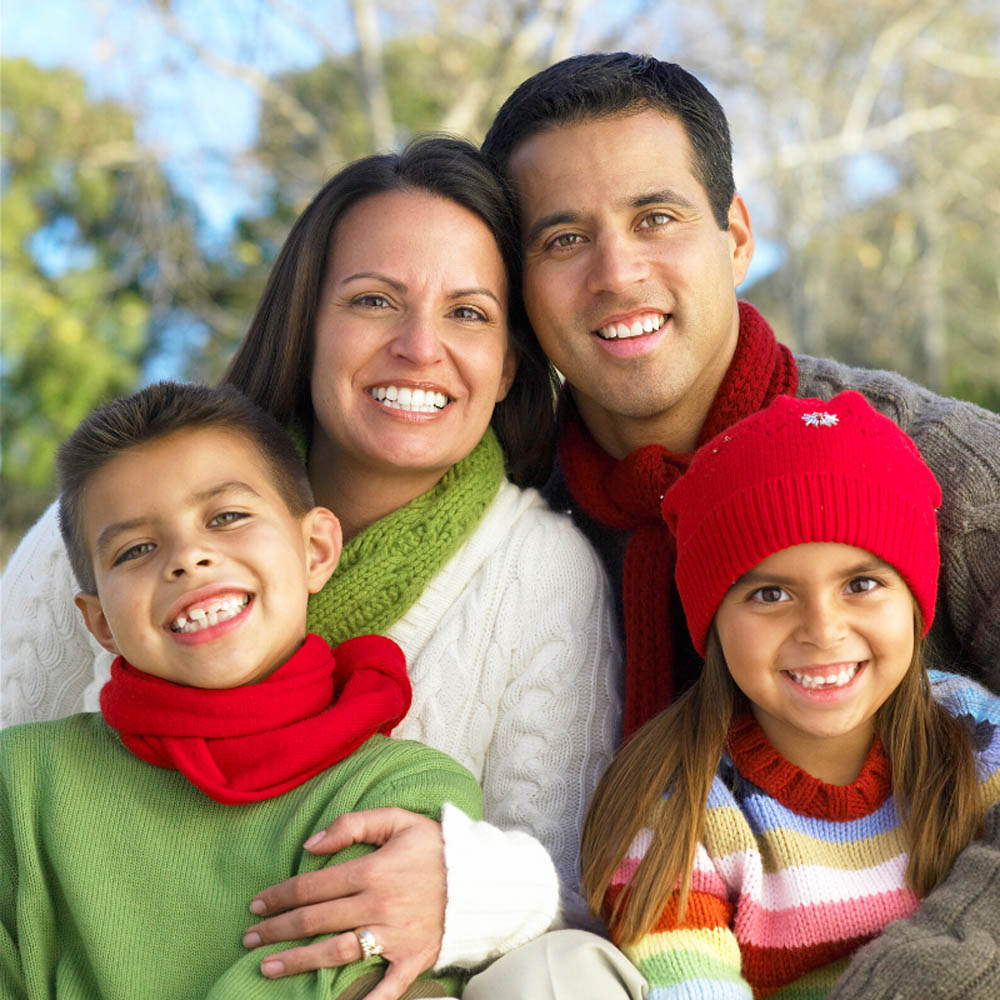 It's officially 2020, a new decade full of possibilities! Many people choose to start January with resolutions to improve their life in the new year. This may include resolutions to get fit, lose a few pounds, reconnect with friends and family or reduce stress. Why not make a resolution this year to have better dental health? A true investment in your long-term health, prioritizing your oral health can have a lasting impact on your overall health. There is no better time than today to achieve the best smile of your life. If you live in Woodbridge, Vaughan or the Greater Toronto Area, let Mackenzie Dental Centre help you achieve your 2020 oral health care goals.
Family Dentistry
At Mackenzie Dental Centre, we provide comprehensive dental care for the entire family. Whether it is your child's first trip to the dentist, or they need to fix their first cavity, our team is dedicated to family dentistry and always prepared to help the entire family maintain optimal oral health. Our general dental services include all insurance covered basics such as teeth cleaning, imaging, dental crowns, implants and veneers as well as emergency services. If you've been delaying your root canal or ignoring a stubborn toothache, the new year is the perfect time to reinvest in your oral health and ensure that your smile is both happy and healthy.
Cosmetic Dentistry
For cosmetic dentistry, Mackenzie Dental Centre can also help you feel more confident with your smile and the overall appearance of your teeth. We provide consultations and services related to Invisalign braces, to help straighten teeth or improve bite or jaw issues with a simple, subtle technology. We also provide professional teeth whitening services that can either be completed in the clinic or using a take-home system. Whether you are looking to straighten teeth, reduce staining from years of coffee drinking or invest in veneers, this new year you can improve your teeth to boost your confidence and keep you smiling for years to come.
Emergency Dental Services
You may also require one of our comprehensive emergency dental services following the holidays depending on your oral health condition. We provide emergency service for tooth injuries from sports like hockey, cracked or chipped teeth, excruciating toothaches or infections related to dental work such as wisdom teeth removal. Maybe you chipped a tooth while trying to crack a walnut over the holidays and aren't sure where to seek help. At Mackenzie Dental Centre, we are ready to assist with any and all tooth emergencies.
Comprehensive Dental Care at Mackenzie Dental Centre
In 2020, start your year and decade off by reinvesting in your oral health. Dr. Lloyd Pedvis and his team at Mackenzie Dental Centre have over 25 years of expertise providing family and cosmetic dentistry in the Vaughan, Maple and Woodbridge area. Book a regular check-up for the New Year to ensure your oral health care routine is effectively preventing cavities and plaque build-up or improve your smile by booking an Invisalign® or teeth whitening consultation. No matter what your needs, Mackenzie Dental Centre is here to help. Contact us today at 905-417-8700.