Dental veneers can completely transform crooked or chipped teeth into a beautiful smile. It's no wonder that dentists in Vaughan and around Canada are seeing a rise in enquiries for cosmetic dentistry. Porcelain and composite veneers are cosmetic dentistry procedures that provide 'instant' orthodontics. Veneers promise a dazzling smile in a much shorter time than traditional orthodontic treatments. If you're ready to enhance your smile with veneers, visit one of the leading veneers dentists, Dr. Lloyd Pedvis, at Mackenzie Dental Centre. Meanwhile, read up on some fantastic aesthetic and social benefits of dental veneers.
A Case for Dental Veneers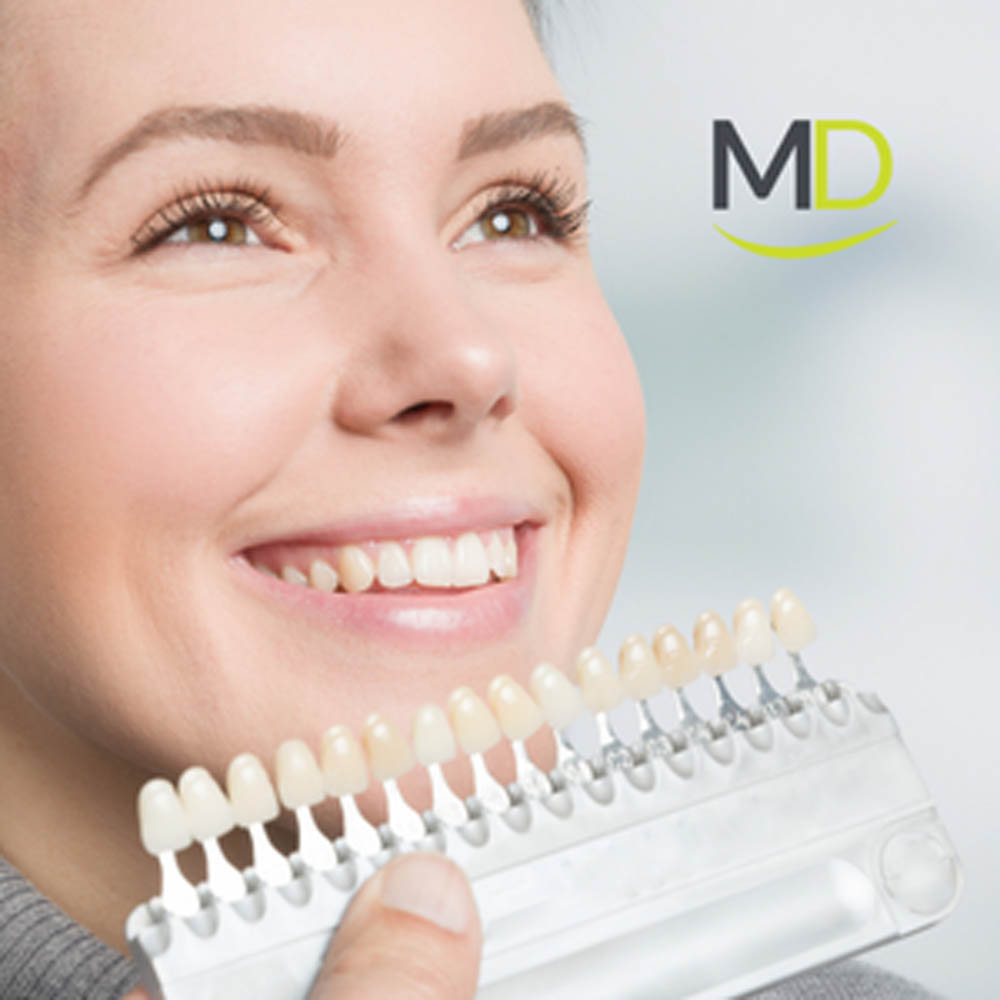 Dental veneers are tooth-coloured shells, usually made of porcelain or resin composite materials. Veneers dentists will permanently bond them to the front of your teeth to achieve a stunning smile. Convenient and versatile, dental veneers can be used to treat the following cosmetic concerns:
Chipped or broken teeth
Crooked teeth
Gaps between the teeth
Discoloured or yellow teeth with uneven colouring that cannot be whitened
Smaller-than-average or unusually pointed teeth
Social Benefits of Veneers
Apart from oral health benefits, dental veneers offer tremendous social perks:
Increased Self-esteem
A smile is one of the first features that people notice. Veneers can make a world of difference to your smile and overall appearance. Unfortunately, many people are unhappy with their teeth and hesitate to smile at social gatherings or beam for the camera. They're often worried about people judging them on their crooked teeth or not-so-pretty smile. Thankfully, your trusted dentist in Vaughan can provide dental veneers to help overcome insecurities and restore self-esteem.
A Whiter & Brighter Smile
Veneers promise a dazzling white smile as they do not become yellow or fade over time like natural teeth. Food, drinks and other things can leave stains on your teeth. Teeth whitening treatments are temporary, and one needs to repeat them every few years. Repeated use of whitening agents can also be harsh on the enamel. Porcelain veneers remain shining and white over the years.
Healthy & Natural-Looking Teeth
Veneers are handcrafted to look attractive yet natural. They can effectively cover imperfections like gaps, stains, or crowding in your visible teeth. You can start conversions easily and smile confidently, knowing that your teeth look their best.
Youthful Appearance
Porcelain veneers provide a flawless finish, giving noticeable results that can vastly enhance your appearance. These cosmetic restorations can make your visible smile look nearly perfect, giving you a fresh and youthful appearance.
Other Benefits
You can avoid lengthy and expensive orthodontic treatment by opting for dental veneers. As veneers are placed on the front surface of your teeth, they can easily mask any chips, gaps and other imperfections. Even crooked teeth can be treated without requiring time-consuming orthodontics.
Veneers require very little maintenance in comparison to braces or bridges. You need not change your dental routine and continue brushing or flossing normally.
Veneer dentists can give you a charming smile in only 2-3 visits! Other orthodontic or teeth-whitening treatments take much more time.
Veneers are generally less expensive than orthodontic treatments like braces or crowns.
Restore Your Smile with Veneers & Mackenzie Dental Centre
Discover the beautiful and brighter difference with dental veneers from the experts at Mackenzie Dental Centre. Dr. Lloyd Pedvis is at the forefront of cosmetic dentistry and orthodontics, with more than three decades of professional experience. Book your appointment with a trusted dentist in Vaughan at Mackenzie Dental Centre to learn more about dental veneers and whether you are a good fit for them.
Connect with us today and dazzle the world with your smile!