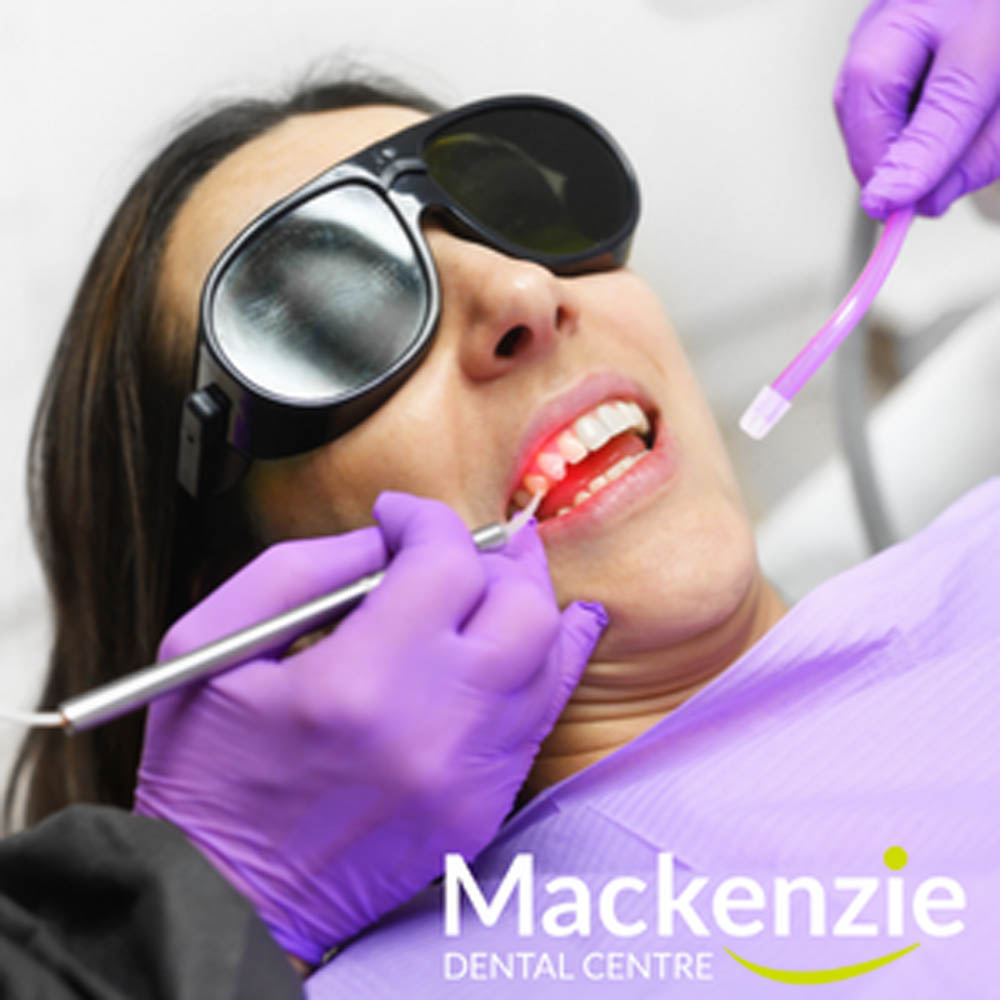 The practice of laser dentistry has been around for over a decade and is becoming increasingly popular. But what exactly is it? How does it benefit you? Is it offered by emergency dentists in Vaughan? Here are the answers to your burning questions.
Define Laser Dentistry
Laser dentistry is a new technology in dentistry that uses lasers to treat a variety of dental conditions. It is a safe, painless and easy alternative to other methods that can be used to treat a variety of dental problems.
Laser dentistry is a dental service offered in modern dentistry that can help you reduce pain, increase comfort, and aid in your overall oral health. Laser dentistry is most often used to eliminate sensitivity, boost your confidence and smile, eliminate decay, and help to prevent the need for root canals.
Benefits of Laser Dentistry
There are many benefits to laser dentistry, including:
Fewer complications – Lasers cause less damage to surrounding tissue than traditional dental tools. This results in fewer complications and shorter healing times.
Less pain – Lasers produce less heat than traditional dental tools, which means they are less painful. - Increased accuracy: With lasers, dentists have greater accuracy when performing procedures, which leads to better results. - Reduced swelling: Lasers help reduce swelling caused by oral surgery.
Increased accuracy – Lasers can be very precise, which allows them to be used for tasks such as removing gum tissue and shaping teeth with great accuracy.
Reduced bleeding and swelling – Lasers produce less heat than traditional dental tools, which means they can be used without causing as much bleeding or swelling.
Increased patient comfort – Lasers often cause less pain and discomfort than traditional dental tools. This can be especially beneficial for patients who are anxious about visiting the dentist.
Who Is A Good Candidate For Laser Dentistry
It's no secret that going to the dentist can be a nerve-wracking experience. The prospect of needles and drills, let alone the fear of experiencing pain during treatment, is enough to convince more than a few people to avoid the dentist.
The good news is that there is a new option that can make the experience less intimidating and more comfortable – laser dentistry. At Mackenzie Dental Centre, our team of dentists is well-versed in how lasers work, how they can benefit patients, and who might be a good candidate for this form of treatment.
If you get anxiety about going to the dentist, laser dentistry might be for you. Our team can administer a local anesthetic before any treatment begins, which means you may not feel any pain during the procedure. This form of noninvasive dentistry allows us to perform a variety of treatments without needles or drills.
Are You Ready To Try Laser Dentistry In Vaughan
Many people are wondering if laser dentistry is good for them. There are a few essential considerations that you must take into account. Our emergency dentists in Vaughan are experts in laser dentistry in the Woodbridge and Vaughan area. Our dentists in Vaughan can help you decide if laser dentistry is right for you by assessing your situation and creating a treatment plan that will fit your needs.
Ready to learn more about how laser dentistry works? Contact our dental office today to schedule an appointment.