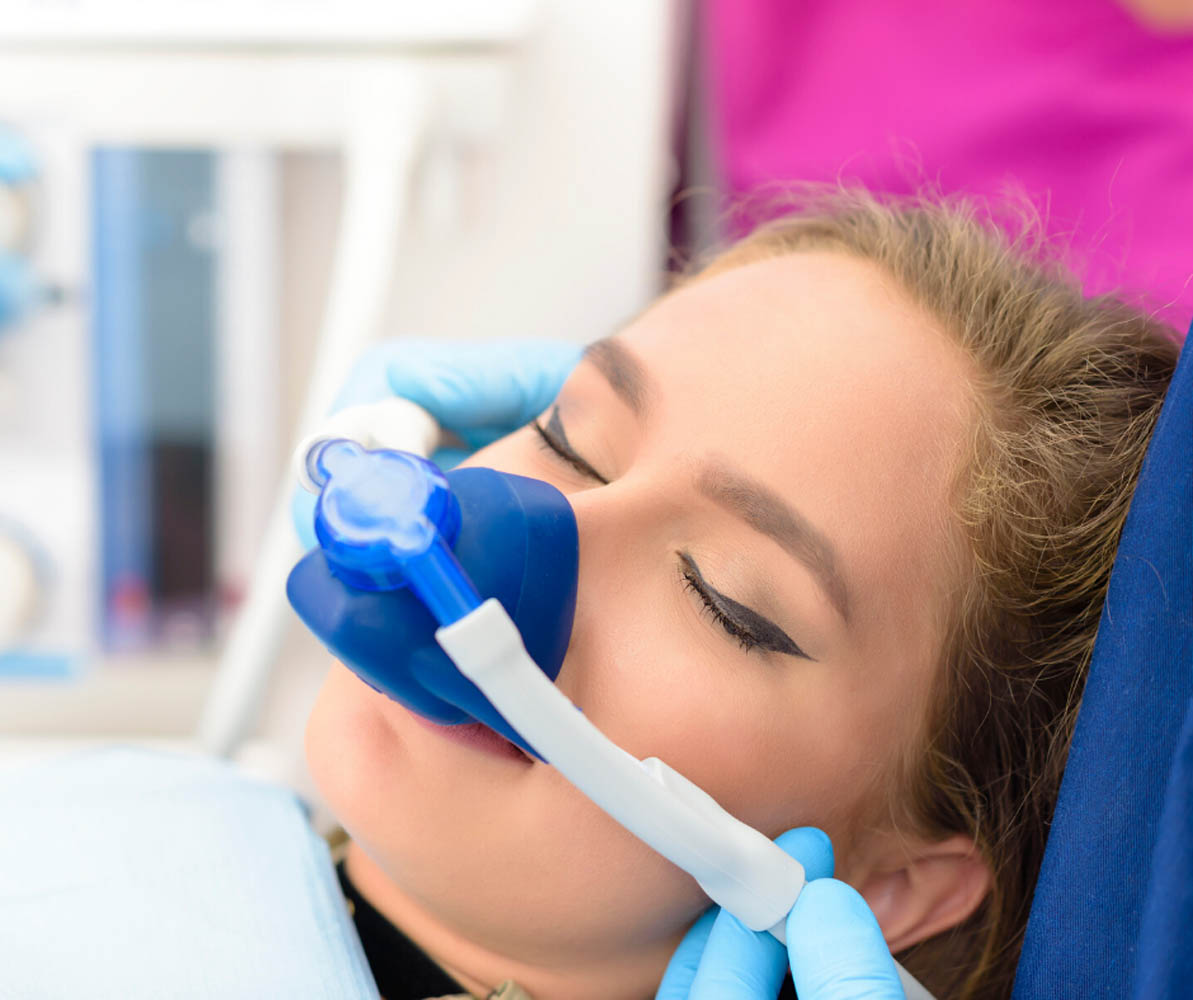 It's not uncommon for a patient to be fearful about going to the dentist. For some, it's a reason to avoid treatment entirely. Sedation dentistry is designed for these types of patients, and to allow for a worry free dental appointment. This can be especially true with dental procedures such as wisdom teeth removal.
For patients at the Mackenzie Dental Centre, Dr. Lloyd Pedvis can provide sedation options to accommodate anxious patients. Moderate Sedation will allow a patient to feel relaxed yet awake. Dr. Pedvis is licensed to administer this type of sedation in order to ensure a comfortable, stress-free clinic experience.
For Some Patients Sedation Dentistry is Just Necessary
While sedation is the perfect answer for dental patients who are anxious, many other patients can also benefit from this treatment. This is particularly true for patients who have sensitive teeth or gums – or patients who have a low threshold for pain – or patients who are having a good deal of dental work done. Whatever the case, the sedation provides a far more comfortable experience.
Wisdom Teeth Removal
With wisdom teeth, there could be complications as the teeth grow into place. There could be misalignment; there could be over-crowding; there could even be an "impacted" tooth. When removing wisdom teeth, sedation offers a more comfortable procedure.
Root Canal Treatments
Root canal treatments are designed specifically to save a tooth. Although the reasons for a root canal will vary from patient to patient, this procedure avoids the option of completely removing a tooth. It's a "surgical" procedure and can definitely benefit from sedation.
Dental Implant Surgery
Dental implants are surgical procedures – they connect a "replacement" tooth to the jaw. This surgery has excellent outcomes, feeling just like the natural teeth, and with a natural feeling bite. While the treatment is typically painless, sedation can provide comfort.
Crowns and Bridges
Crowns and bridges often require more dental work than other procedures. These are restorative options that depend on the condition of a patient's teeth. Here again, because of the nature of this procedure, multiple visits are required and sedation is ideal for many patients.
Children's Dentistry
Sedation can be safely administered to children. This is particularly true when personal anxiety can compromise a dental procedure. Dr. Pedvis is trained and licensed with dental sedation, and the Mackenzie team monitors children once the sedation is administered.
The Mackenzie Dental Centre Offers Sedation Dentistry in Woodbridge, Vaughan and Maple
For patients throughout the Vaughan region, Dr. Pedvis provides a full range of dental services for the entire family. When it comes to procedures like wisdom teeth removal, root canal surgery, and dental implants, sedation can make for a comfortable and stress free experience.
At the Mackenzie Dental Centre, patients are assured of the highest standards of dentistry from an experienced team of practitioners. Whether it's a simple procedure like teeth whitening, or a more complex procedure, the clinic environment is designed to satisfy all patient types.
For an appointment call 905-417-8700 or visit our website at www.mackenziedentalcentre.com.