Have you ever looked in the mirror and been unhappy with your smile? Whether you are dealing with crooked or discoloured teeth, your confidence can take a severe hit if you are unsatisfied with your smile. Many people try over-the-counter treatments and toothpaste to improve their teeth' whiteness, but nothing is as effective as professional tooth whitening. With the help of a dentist in Vaughan, you can achieve the smile of your dreams in no time. Whether you want to improve your teeth for your wedding, a new job, or a photoshoot, professional tooth whitening with the help of a dentist in Woodbridge can make all the difference. Here are some of the most important things to do before your tooth whitening procedure.
What is Laser Teeth Whitening?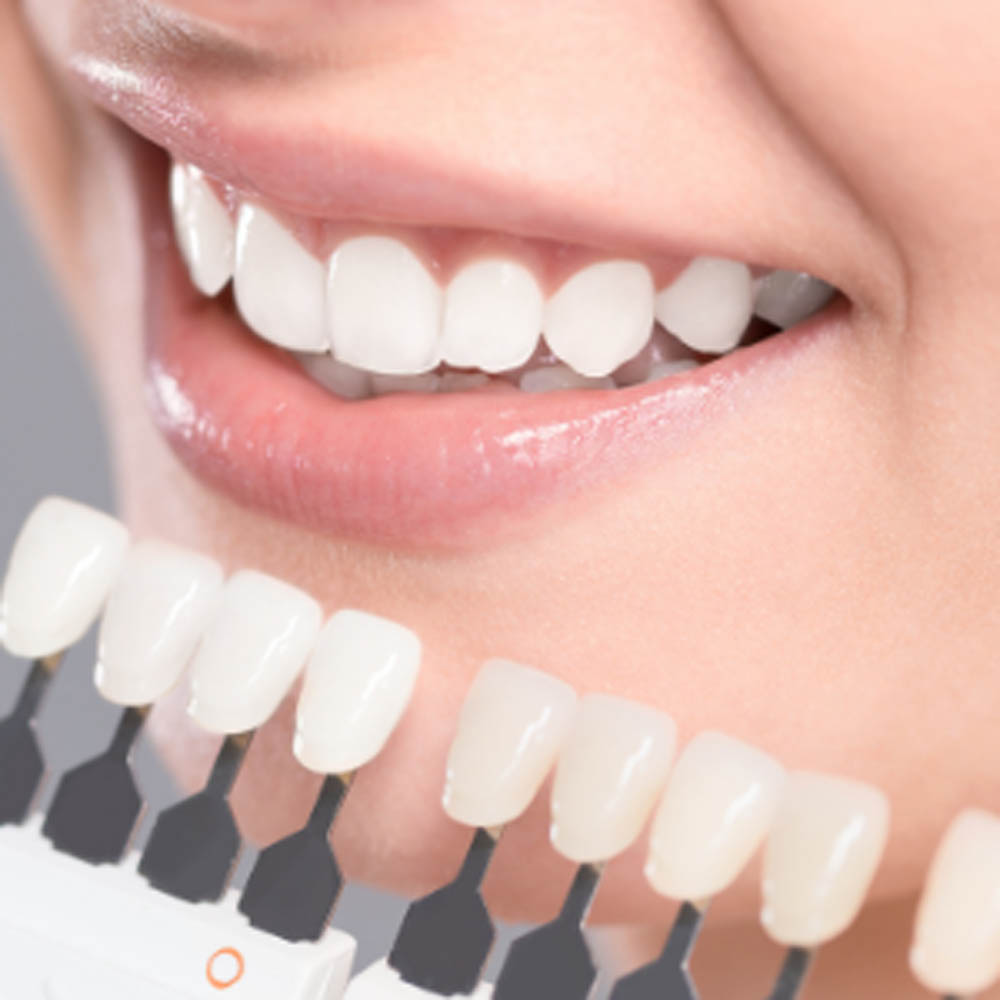 For the past several decades, tooth whitening was only possible with cumbersome hydrogen peroxide treatments and ineffective over-the-counter medications. Unlike previous tooth whitening techniques, new strategies take advantage of laser technology to speed up the whitening process. Laser teeth whitening is only offered in-office with a dentist in Vaughan or a dentist in Woodbridge. Your dentist will use a professional laser device to whiten your teeth for an instant, bright white smile that you are confident sharing with the world. There is no need to hide your smile any longer; with laser tooth whitening, you will be proud of your teeth again.
Benefits of Professional Teeth Whitening
There are plenty of benefits to professional teeth whitening services offered by a dentist in Vaughan. Compared to over-the-counter treatments, laser tooth whitening creates a more robust and more thorough treatment, helping you get bright white teeth in no time. Many standard drugstore trays and toothpaste are cumbersome and time-consuming, often taking many sessions before seeing any change. Professional laser treatments are reliable and fast, brightening teeth in as little as one session. Customized treatments let you tailor your experience to your personal needs to ensure you get the smile of your dreams. Beyond a custom treatment, you will also have peace of mind knowing that laser tooth whitening is safer and more comfortable than traditional whitening techniques. Increased comfort makes professional tooth whitening an excellent option for anyone who might not enjoy visiting the dentist. In as little as one visit, you will get an instantly brighter smile. Finally, the number one benefit of professional teeth whitening is the immediate results. Thanks to a dentist in Woodbridge, you will be able to get the whitest smile of your life in no time.
Prep for Professional Teeth Whitening
The first step before any dental treatment is to schedule a regular dental check-up with a dentist in Vaughan. Your dentist will be able to conduct a thorough exam of your teeth to locate any unidentified concerns and treat them before your whitening procedure. Your check-up is a crucial step as discolouration due to decay, or antibiotic treatment cannot be fixed with laser tooth whitening. Your dentist will let you know if this is the case and treat any underlying tooth decay to protect your teeth from further damage. If your teeth are in good condition, your dentist will schedule a professional tooth whitening appointment and design a treatment plan that fits your specific needs.
In addition to your check-up, it is a good idea to get a professional tooth cleaning before your whitening appointment. Built-up plaque and tartar can affect the whitening process, and your dental hygienist will help remove this before your session.
We also recommend using a "shade guide" to determine the level of whiteness you are hoping to achieve with your treatment. It is a good idea to discuss your options with your dentist to help you achieve a whiter smile that still appears natural.
Tips to Keep in Mind
Professional tooth whitening is a big decision, and you must consider all your options before beginning the treatment. The good news is that once you decide to get laser tooth whitening, the results are almost instant! With the help of your dentist in Vaughan, you will be able to enjoy a brighter, whiter smile and a boost in confidence.
Unfortunately, every medical treatment comes with a few drawbacks. In the case of laser tooth whitening, you may experience some tooth sensitivity following your procedure. If you suffer from tooth sensitivity, it is worth discussing your options for improving your symptoms before your tooth whitening treatment. Your dentist in Woodbridge will be happy to discuss your options for treating tooth sensitivity.
Sadly, laser tooth whitening is also not a permanent solution. Over time, your teeth can become discoloured again, especially if you consume foods that tend to stain teeth, such as black tea, red wine, and coffee. In general, professional tooth whitening provides exceptional results for about three years, and proper care of your teeth can lengthen your whiteness time. Of course, you can always get additional whitening treatments in the future!
Also, keep in mind that the whitening process will not work on any fillings or crowns. You may want to discuss what options are available for matching the shade of all your teeth with your dentist once the whitening process is complete.
If you are looking for a brighter smile that lights up any room, it may be time for laser tooth whitening. At Mackenzie Dental Centre, Dr. Lloyd Pedvis has over 25 years of experience providing family and cosmetic dentistry, including professional tooth whitening. His expert team currently services the Woodbridge, Vaughan, and Maple areas and can help you with every step of the whitening process, from initial check-up to a dazzling smile. If you need a dentist in Vaughan, look no further than Mackenzie Dental Centre. Dr. Pedvis can treat the entire family and offers comprehensive services for every part of your dental health. To learn more about laser tooth whitening or to get started with your whitening journey, contact Dr. Pedvis and his team today at 905-417-8700.