Although dental crowns are widely used (and with great success), there are times when a dental crown may come loose for some reason, and even fall off. If you have a dental crown (or crowns) installed, it's important to know what you should do if your dental crown falls off. Whatever the case, any issue with a dental crown requires immediate professional care.
Why dental crowns can come loose (and even fall off)?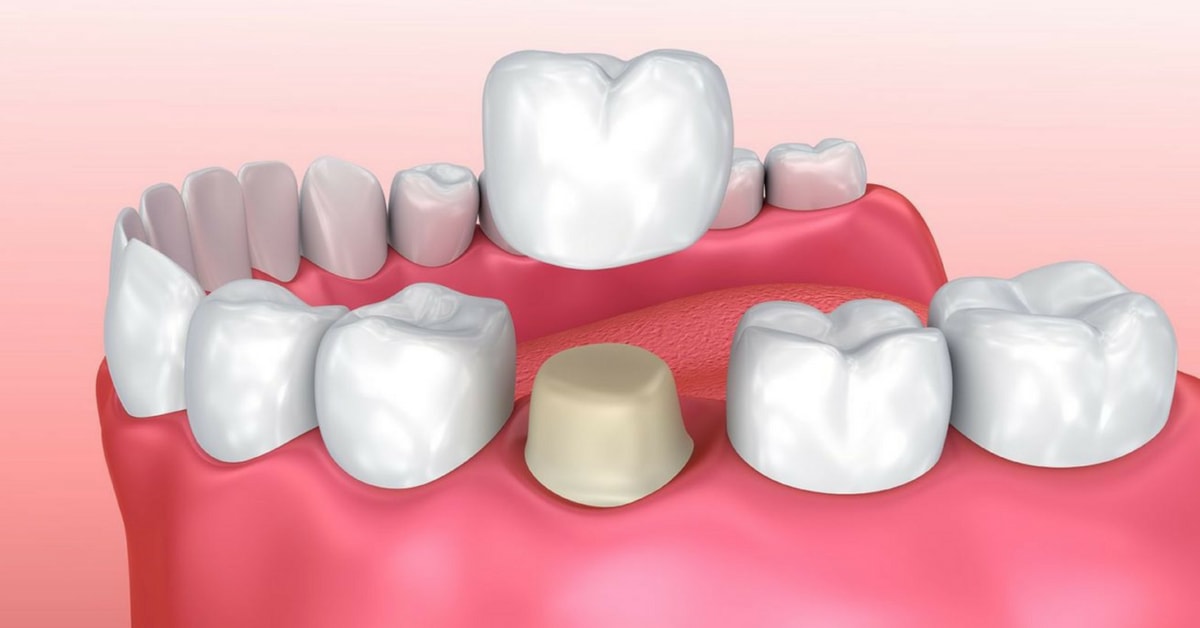 There are a number of reasons why a dental crown might come loose and even fall off. If you do have a crown, it's important to know what you should do if your dental crown falls off. From time to time, a crown may not fit properly and therefore come loose – this in itself is a sign that things aren't right. It's also not uncommon that the cement used to secure the crown washes away.
Poor personal care can also compromise a dental crown. Eating sticky sweets and hard foods can easily affect a dental crown. And repeated activity, over and over again, can gradually weaken the crown to the point where it actually falls off. In situations like this, professional dental care is a must – oftentimes, losing a crown is considered a dental emergency and immediacy is key.
What you can do before visiting an emergency dentist
Losing a dental crown can be an alarming experience. The key to resolving the issue is knowing what you should do if your dental crown falls off. And here, there are certain things that can be done to prevent additional pain, further discomfort, and potential tooth damage.
Remove the crown and keep it
If possible, remove the loose dental crown and keep it for the dentist. Beyond keeping the area clean and free of debris, it's important to bring the crown to the dentist for possible replacement.
Call for a dentist appointment
With a broken or damaged crown, immediate care will be required. Make a dental appointment right away. In some cases, if the crown has fallen off, emergency dentistry might be required.
Use temporary filling material
Until you get to the dentist, it's important to protect the tooth. First, keep everything clean. You might also be able to use dental wax to temporarily fill some gaps. Nothing here is permanent.
Keeping everything very clean
Beyond good oral hygiene, extra special care has to be exercised when a crown falls off and a tooth is exposed. Food debris should not be allowed to collect, and salt water rinsing is good.
Try to dull any associated pain
When a crown falls off, tooth nerves may be exposed and there may be pain. Whatever the level of pain, quick relief can be administered using a number of over-the-counter pain medications.
Better to avoid certain foods
Clearly, eating "hard" foods or "sticky" foods should be avoided. It's also recommended to chew food on the side of the mouth that is unaffected. Sweet foods and acidic drinks should be avoided.
Until you get to the dentist, it's important to be mindful of your condition. What's most important is to avoid any further damage; to prevent any additional decay; and stop any potential infection.
For emergency dental care, contact the Mackenzie Dental Centre
Knowing what you should do if your dental crown falls off can make the difference between a good resolution and not. At the Mackenzie Dental Centre, Dr. Lloyd Pedvis provides emergency dental care for patients in Woodbridge, Maple, and Vaughan. You can book an appointment online or by calling Dr. Pedvis at 905-417-8700.