Dental health is often overlooked but when an emergency occurs, visiting a reliable and experienced dentist in Vaughan is of the utmost importance. If you're experiencing a dental emergency, it's important to seek timely treatment to prevent further complications. Thankfully, whether you need emergency wisdom teeth removal or advice from a root canal dentist, you can count on Dr. Lloyd Pedvis & the skilled Mackenzie Dental Centre team.
Here are three situations when you need to see an emergency dentist in Vaughan.
Wisdom Teeth Removal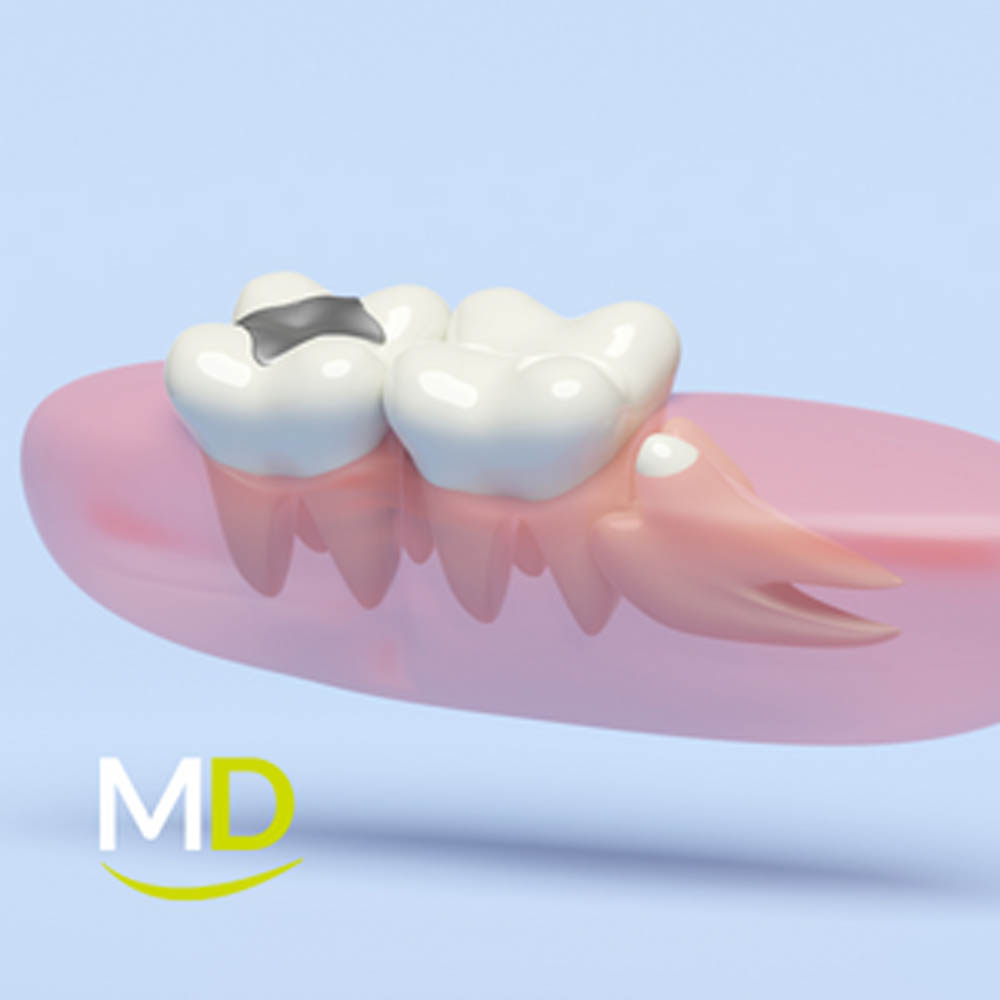 Many of us may require wisdom teeth removal at some point. Wisdom teeth, or the third molars, are notorious for causing problems like crowding, infection, and swelling. They often push against other teeth when they grow in, making them shift out of place. Unfortunately, impacted or partially erupted wisdom teeth can also develop infections that cause excruciating pain and inflammation. In some cases, they may need extraction via oral surgery. If you have any of these symptoms, you must see an emergency dentist for treatment and advice regarding wisdom teeth removal.
Root Canal Treatment
Root canal treatment(RCT) is another common emergency dental procedure. It can be a literal lifesaver if you're undergoing unbearable tooth pain due to a severely infected tooth. This treatment is necessary when the tooth pulp (soft tissue inside the tooth) becomes infected or inflamed. Signs that you may need an emergency root canal include severe toothache, sensitivity to hot or cold temperatures, and swelling in the gums. Visiting an experienced root canal specialist is crucial to prevent further damage to the tooth.
Chipped or Broken Tooth
A chipped or broken tooth can also be a dental emergency. Left untreated, a broken tooth can lead to further damage, bleeding, infection, and even tooth loss. If you don't have pain and have only slight chipping, you don't require emergency care. However, a knocked-out or broken permanent tooth will generally cause intense pain. Contact an emergency dentist immediately if you're experiencing pain or sensitivity in a broken tooth. Your dentist can assess the damage and suggest the best course of treatment. This may include placing a crown, a tooth filling, or even extracting a severely damaged tooth.
Meanwhile, ensure that you save pieces of a broken tooth and place a knocked-out tooth in a cup of milk till you get emergency dental care. This can increase the possibility of preserving and re-inserting the damaged tooth. You may also take some over-the-counter pain relief medication and apply a cold compress to reduce swelling & discomfort. Other signs you need to see an emergency dentist in Vaughan include bleeding gums, severe toothache, dental abscess, and swollen jaw. If you're experiencing any of these symptoms, it's essential to seek emergency dental treatment as soon as possible to prevent further complications.
Specialist Emergency Dental Care at Mackenzie Dental Centre
Don't let dental pain and discomfort ruin your day. If you're experiencing tooth pain, swelling, or other dental emergencies, it's time to seek emergency dental care. Don't wait any longer; book an appointment with Dr. Pedvis or other qualified emergency dentists at Mackenzie Dental Centre. We'll provide the immediate care you need to alleviate your symptoms and prevent further damage. Remember, prompt treatment can prevent further damage and complications down the road.