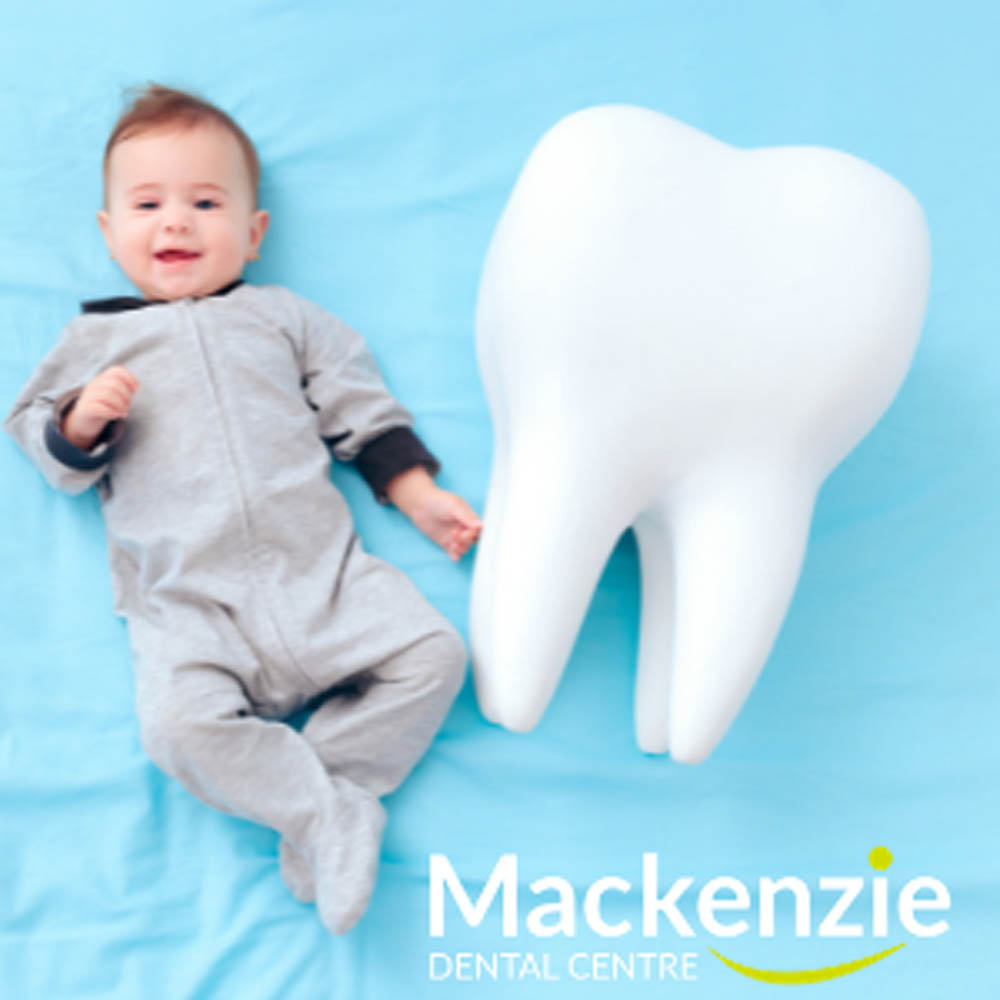 At Mackenzie Dental Centre, we are your go-to family dentist in Woodbridge. Our expert and friendly team can help provide comprehensive dentistry to your entire family: from kids to grandparents! With a children's dentist in Vaughan, you can ensure you and your loved ones receive regular oral care as part of your overall health care routine. Many new parents are unsure when they should begin to bring their infant to their dentist in Vaughan. Here is a helpful guide for introducing your little ones to a dental professional.
3 Reasons To Take Your Child To A Family Dentist
A family dentist in Woodbridge can help your child learn that going to the dentist helps prevent long-term complications. Your dentist in Vaughan can help your child feel safe and happy knowing that dental care is an essential part of their health. Just like with adult patients, your child should also go to a family dentist to identify any potential problems as soon as they emerge. Preventative care is always better than treatment when it comes to oral health. Finally, a family dentist like Dr. Pedvis at Mackenzie Dental Centre can confirm that your at-home oral health care routine is effectively cleaning your child's teeth.
When Your First Trip Should Be
As soon as a tooth emerges, it is time to take your child to the dentist. In general, a child's first teeth will start to appear at around six months of age. Many new parents are also unaware that if you notice something abnormal in your child's mouth, such as lesions or white spots, it is also time to book an appointment with your family dentist.
How To Prepare For Your Visit
In terms of oral health care, children under two should not use fluoridated toothpaste. Instead, you can use a warm cloth with water to gently clean your child's gums or use a gentle toothbrush designed explicitly for childrens' mouths. In preparation for your first appointment, we recommend showing your child videos about the dentist to help them get used to the idea. You can also talk with your child about the process and remind them that the dentist is there to help. At Mackenzie Dental Centre, we recommend filling out paperwork before your appointment to prevent waiting for too long on the day of your appointment. Finally, bring a list of questions to discuss with your dentist about oral hygiene in children.
Dr. Lloyd Pedvis has over 25 years of experience providing family and cosmetic dentistry to the Maple, Woodbridge, and Vaughan areas. Dr. Pedvis and the friendly staff at Mackenzie Dental Centre provide a welcoming and comfortable environment for children and families of all ages. Whether it is your first appointment or a routine check-up, we dedicate ourselves to providing exceptional treatment for anyone. If you are nervous about your child's first dental appointment or want to learn more about the overall process, please do not hesitate to contact Mackenzie Dental Centre. We are happy to answer any questions ahead of your appointment.