As emergency dentists in Vaughan, we have kids come in all the time for preventable accidents had there been a mouth guard in. Any kids dentist in Vaughan cannot stress enough the importance of wearing a mouth guard when playing sports. Mouth guards play a huge role in the prevention of childhood injuries. Mouth guards can protect against chipped or broken teeth, knocked-out teeth, jaw injuries, preventing concussions, and excess visits to the dentists in Woodbridge.
Importance of Mouth Guards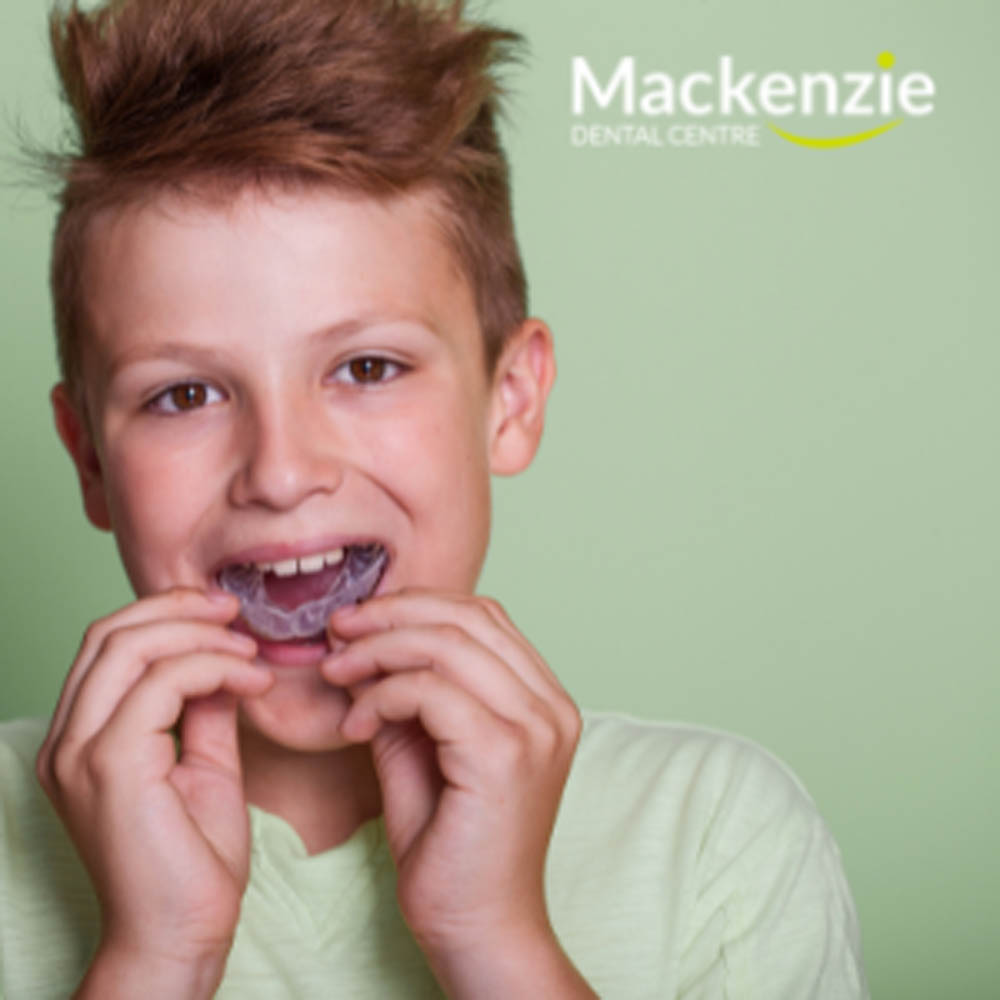 Mouth guards are designed to protect teeth from excessive force and pressure. The guard is generally made of a hard plastic, which should be worn at night and when participating in sporting activities.
The mouth guard acts as a barrier between your child's mouth and the outside world, especially on the front teeth. It prevents them from biting down on their tongue or other parts of their mouth. This can be really important for kids involved in contact sports such as hockey or soccer, whose teeth are more exposed than someone playing hockey or basketball.
Even if your kids are involved in a non-contact sport, wearing a mouth guard is still very important. Our kids' dentists in Vaughan have seen both adults and children injure their jaw because they didn't wear a mouth guard while playing. This type of injury can often take months to heal and sometimes even leaves a permanent deformity on your face if not properly treated. The key here is prevention, and any emergency dentist in Vaughan will tell you that wearing a mouth guard is worth every penny.
Reasons To Get A Mouth Gaurd
Mouth guards are important for many reasons.
First, they can help prevent injuries to the teeth, lips, tongue, and gums.
Second, mouth guards can help reduce the severity of concussions and other head injuries.
Third, mouth guards can help protect the teeth from wear and tear.
Did You Know: As many as 42 percent of sports-related injuries among children are mouth-related, according to the American Dental Association.
Choosing A Mouth Guard
There are several different types of mouth guards available on the market today. The most important factor to consider when choosing a mouth guard is fit. A properly fitted mouth guard should be comfortable to wear and should not interfere with breathing or speaking. It should also stay in place while you are wearing it.
Mouth guards are an important part of protecting your child's smile. If your child plays any type of sport that involves contact with other players or objects, make sure they are wearing a properly fitting mouth guard at all times.
Choose Your Leading Dentists in Woodbridge, Vaughan
At Mackenzie Dental, our emergency dentist in Vaughan sees kids come in for preventable accidents that could have been avoided had they been wearing a mouth guard. Any kids dentist in Vaughan cannot stress enough the importance of wearing a mouth guard when playing sports—it could mean avoiding a costly and painful dental procedure down the road! If you need a mouth guard, contact one of our kid dentists in Woodbridge at Mackenzie Dental Centre, and we will be happy to get you in.