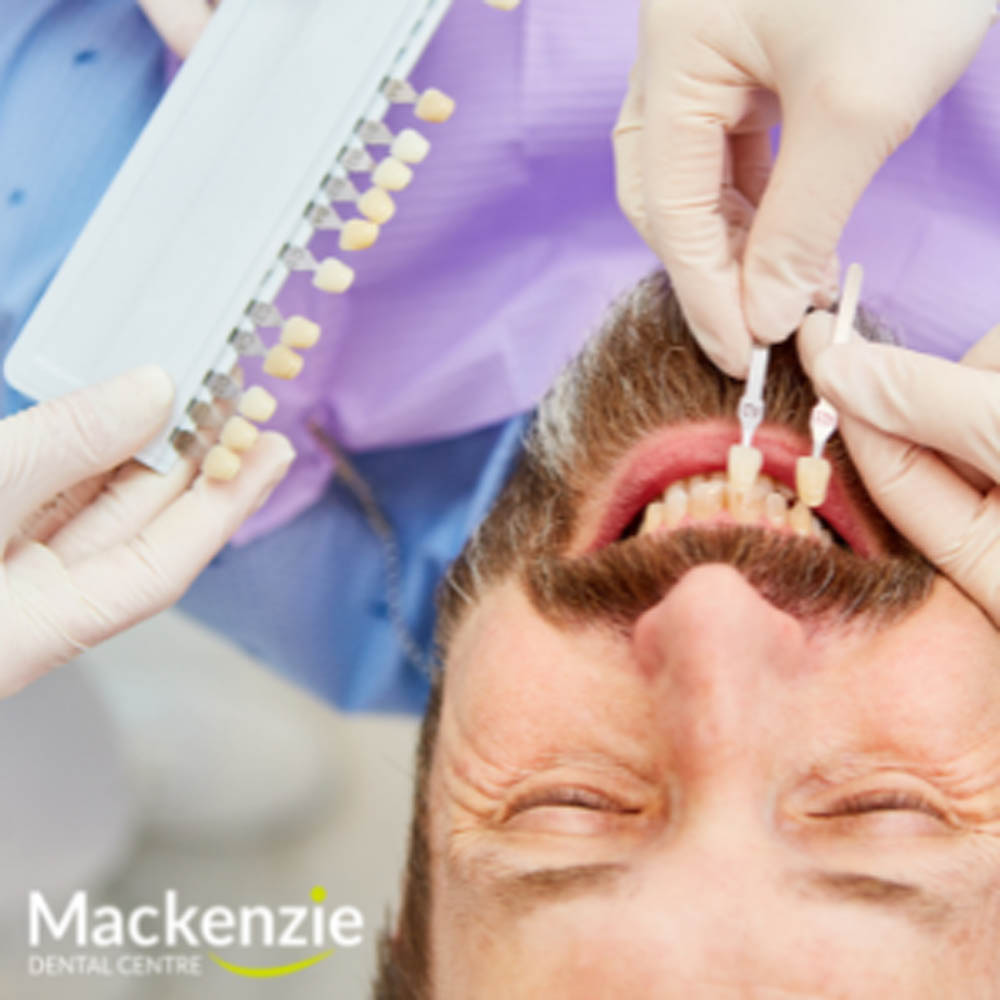 Dental veneers are the latest option in the permanent dental makeover world. Veneers can be a great solution to fix chipping, discoloured, crooked teeth. These thin shells of porcelain or composite can dramatically change your smile, giving you a natural-looking and beautiful result. Like all cosmetic dental treatments, dental veneers can be subjected to wear and tear over time, but luckily there are many things you can do to extend their lifespan.
If you're considering getting dental veneers in Vaughan, review our helpful article before contacting our Veneers dentist at Mackenzie Dental Health for a consultation.
How Long Do Dental Veneers Last?
Over time, the enamel can wear off, or cracks can form, leading to problems for you and your veneers dentist. But there's good news: it's possible to improve the longevity of your dental veneers. With dental veneers, it's essential to take care of them. If you have a busy lifestyle, you can do little things here and there to increase the durability and longevity of your new smile.
The longevity of dental veneers depends on three factors:
The quality of the material used for the veneers

The skill of the veneers dentist in placing the veneers and

How you care for your dental veneers
1. The Right Dental Veneer Material
Choose a material that closely matches your original teeth: You want your veneer material to match as closely as possible with what is already present in your mouth, so people seeing your smile don't notice anything amiss. Natural materials frequently include porcelain or composite resin; composite is more resistant than porcelain, though less aesthetically pleasing.
2. Find A Skilled Veneers Dentist In Vaughan
Make sure you have the right fit – this is one of the most significant factors determining the longevity of your dental veneers? If not done correctly, your veneers won't fit snugly on your teeth. And a loose veneer will likely fall off sooner rather than later. Schedule regular checkups – going to your veneers dentist regularly to check for wear and tear helps prevent bigger problems down the line. Of course, you should already be doing this as part of an effective oral health routine.


3. Take Care Of Your Dental Veneers
The most beneficial thing you can do to increase the longevity of your dental veneers is to keep your good oral hygiene habits!
Avoid Sugary Foods
Sugar is one of the top enemies of dental veneers. Sugar can start eating away at your porcelain veneers as soon as they're placed. The more sugar you eat, the faster your veneers will break down. It's a good idea to reduce your sugar intake, especially if you have a lot of veneers that are vulnerable to damage from sugar.
Brush & Floss Regularly
Bacteria and food particles can get trapped between your teeth and under your veneers. This can cause tooth decay or cause the veneers to chip or crack.
At the Mackenzie Dental Centre, we perform cosmetic, restorative and implant dentistry. We work to deliver the optimal smile that will leave you confident and proud mouthful just like you deserve to be! Contact us today to book your dental veneers consultation.
Learn More About Dental Veneers