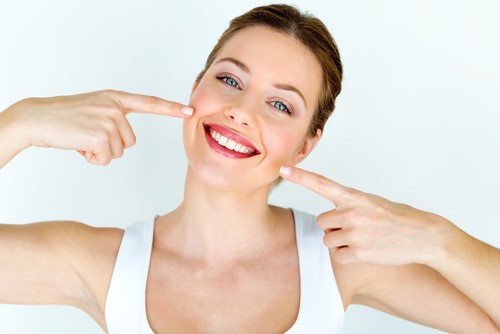 Everyone wants to achieve their best smile. Whether it's whitening, fixing tooth damage, or improving the appearance of crooked teeth, dental veneers can help to transform your entire smile. Many patients find dental veneers not only improve the look and function of their teeth, but also boost their overall confidence and happiness. With Woodbridge dental services, such as treatment at Mackenzie Dental Centre, you can achieve the smile of your dreams with the help of dental veneers.
What Are Dental Veneers?
Dental veneers are thin, translucent caps or shells that completely cover teeth. This is an extremely effective procedure for improving the overall look and feel of teeth. This includes improving the whiteness of teeth, covering permanent stains, fixing chipped or broken teeth, and even filling any uneven spaces or gaps in the smile. Overall, dental veneers improve the aesthetic of teeth to achieve a beautiful, white smile to last for years.
How Do They Work?
There are two main types of dental veneers. Composite resin veneers are a natural looking solution that are designed to match the natural tone of a patient's teeth. The resin sticks directly to tooth enamel and is applied in several layers. The final, hardened layers are shaped by the dentist and polished to give a natural finished product. Alternatively, porcelain veneers are a long-lasting, permanent solution that last upwards of 10-15 years. Unlike resin veneers, porcelain veneers will not stain and provide a solid, durable finished product. Your dentist will help recommend dental veneers based on your personal preferences and budget. It is important to discuss all your options before deciding on the veneer procedure you prefer.
How Dental Veneers Can Help You Achieve Your Best Smile
Unlike other Woodbridge dental services, dental veneers provide a long-lasting solution to a variety of dental concerns. With either resin or porcelain veneers, you will be able to improve the overall look and feel of your teeth. Veneers will help to even out the look of your smile, providing you with stain-free, whitened teeth in a straightened and damage-free smile. Your veneers will provide you with a transformed smile to help boost your confidence and happiness. If you are interested in dental veneers, talk to your family or cosmetic dentist to ensure that you are a good candidate for the procedure. This will include assessing your level of tooth decay, determining if you have enough remaining enamel for the procedure, and confirming you do not grind your teeth at night (which can damage new veneers).
Improve Your Smile With The Mackenzie Dental Centre
At Mackenzie Dental Centre, Dr. Lloyd Pedvis and his team provide a range of Woodbridge dental services to families in the Greater Toronto Area. Dr. Pedvis is a cosmetic and family dentist who can provide dental veneers and help you transform your smile into something that brings you confidence. For more information or to book a dental veneers consultation, contact Dr. Pedvis and his team at Mackenzie Dental Centre at 905-417-8700.
More Information on Dental Veneers